KOHLER® is known for offering fittings and more for homes that need attention and care. With designs that make the most of modern technology, their collection is nothing short of a classic.
Wireless speaker shower head
Moxie™ Showerhead plus Wireless Speaker from KOHLER® is a complete winner that allows users to enjoy music under the shower whenever they want. Refreshing and energising has never been so easy with technology. Making the most of modern technology, the product offers an escape out of the world with hours of music.
Once installed, the Wireless Speaker can be easily connected to mobile phones and other gadgets using Bluetooth® technology. KOHLER® has designed the product to offer seven hours of music, news, entertainment and much more right under the shower. With this product, one doesn't need voice to shower out loud.
Speaker shower head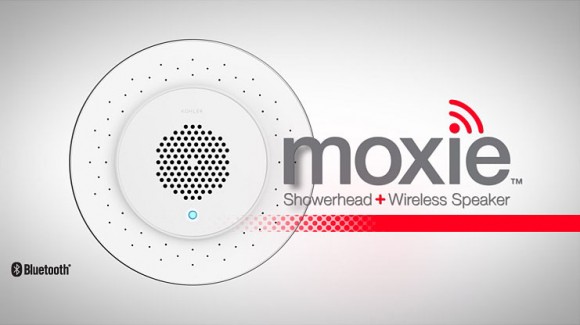 The product comes with a spray face that has more than 60 angled nozzles that offers the right shower envelope, guaranteeing the best service from the company's range of showerheads. Designed for the homes of those who just cannot do without entertainment, the showerhead offers complete pleasure that one would expect.
Shower head with speaker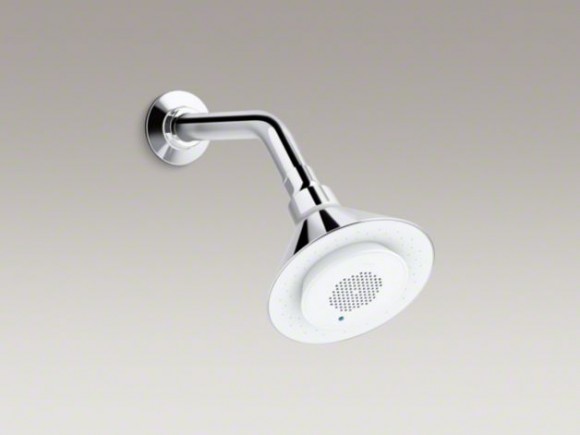 With 60 nozzles, the product comes with options of 2.5 gpm spray and 2.0 gpm spray that is designed to save water without letting any compromise on the performance factor. The mineral build-up can be wiped easily through the silicone spray face (in the showerhead).
Moxie showerhead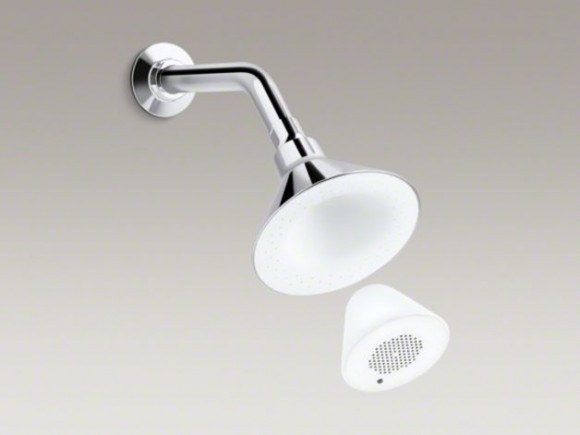 Kohler Moxie Shower head
The product's wireless speaker can be synced with devices located up to 32 feet away, which ensures that the playlist or live broadcast comes right under the water. Moxie speaker also works effortlessly out of the shower, as well, and can be smartly used in the kitchen or even in exteriors. The actual battery life may vary.