Designed by Ogawasekkei, the Enzo gallery and office in Japan, relates to the work studio of an artist and stands built with wood as the predominant construction material. It is a two-tiered office space, with a working studio and a gallery for exhibits, which displays the works of the team offering some innovative interior design ideas for offices. Upon framing the concept, the design boldly outlines the articulation of vertical and horizontal planes and retains the existing floor plan of the office.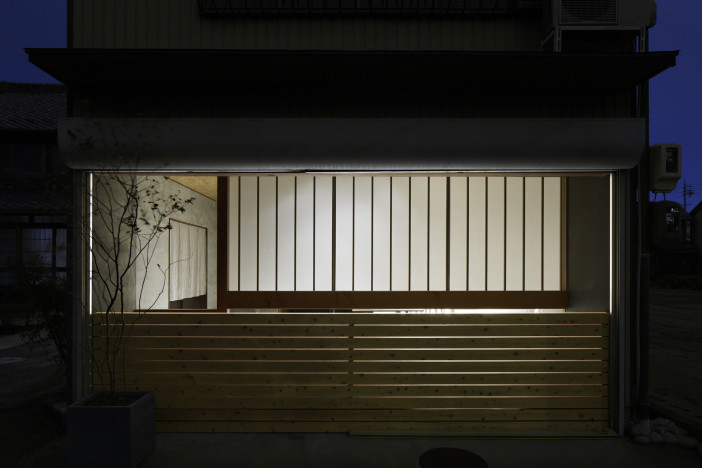 Accordingly, the lower tier encompasses space for the exhibit gallery whilst the upper level acts as the working studio/office space. Likewise, the spatial quality of the gallery zone underwent a transformation by bringing nature indoors. To achieve this, a Japanese garden stands incorporated into the exhibit area, with black stones, pebbles and low height green shoots, hedged with Japanese screens. In fact, the garden brings life to the gallery and acts as a perfect backdrop to highlight the displayed works.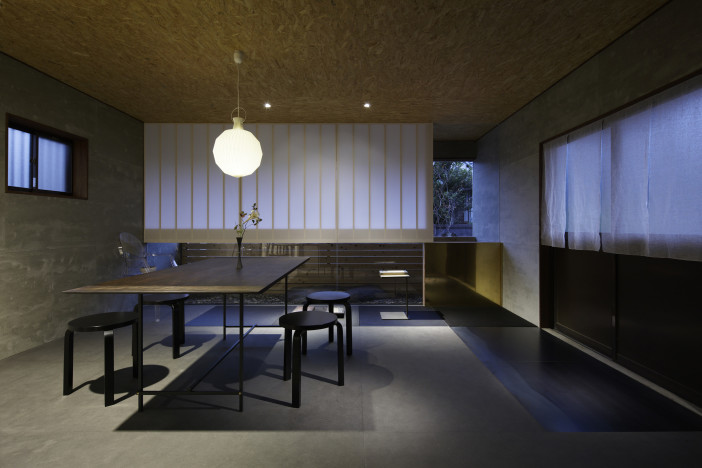 For the upper level, the working studio built with a living space resembles a typical Japanese styled interior finished with vernacular design elements, quite native to their culture. Right from the screens to the seating and entrance, every detail strikes a subtle and bold impression of the Japanese culture. In particular, an open plan embraces the workspace by demolishing the former dividers whilst the original structure of the wood stands revealed with ornate furnishings and traditional light holders.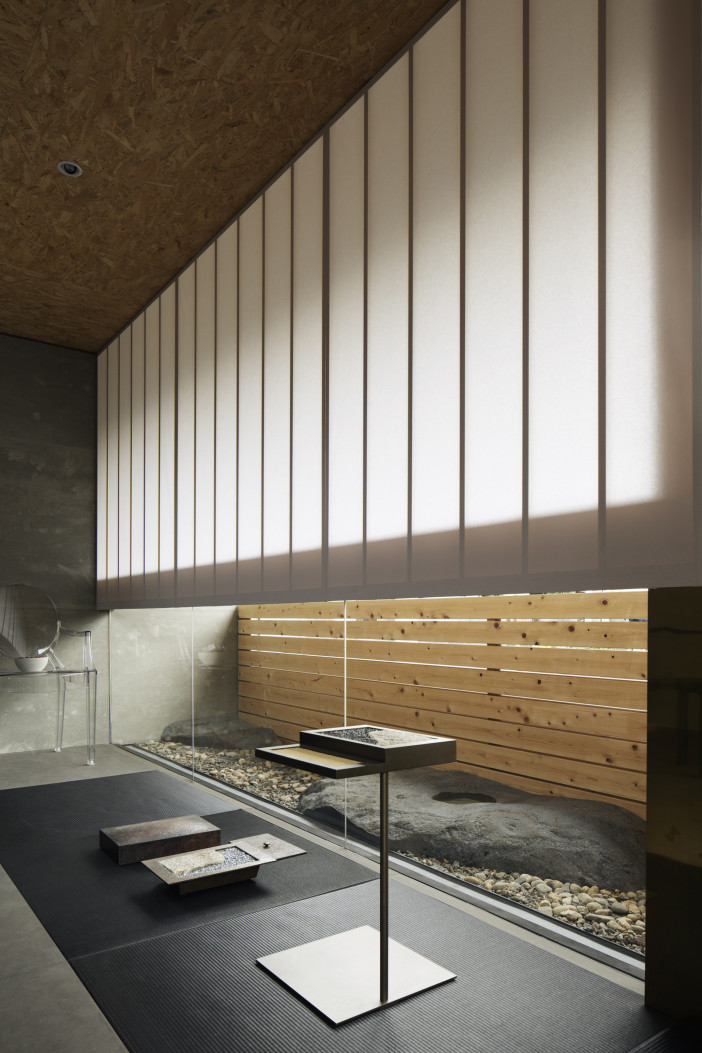 The ambiguity between the existing and the newly designed areas generates a tension of contrasts, which stand balanced by the harmonious proportion of the structure. Moreover, the complexity of various materials with wood conveys a flow of continuity between the spaces and helps to experience an altogether difference spatial journey. In essence, the gallery and office space together, comes across as one unit, tied into a cord of harmony, scale, and balance.
Photos By: Masato Kawano / Nacasa & Partners