The Esuoh House project has been completed by known Australian studio Hofman and Brown Architects. This home, with wondrous interior design ideas, has been designed as a perfect vacation home, located in Yallingup in Western Australia.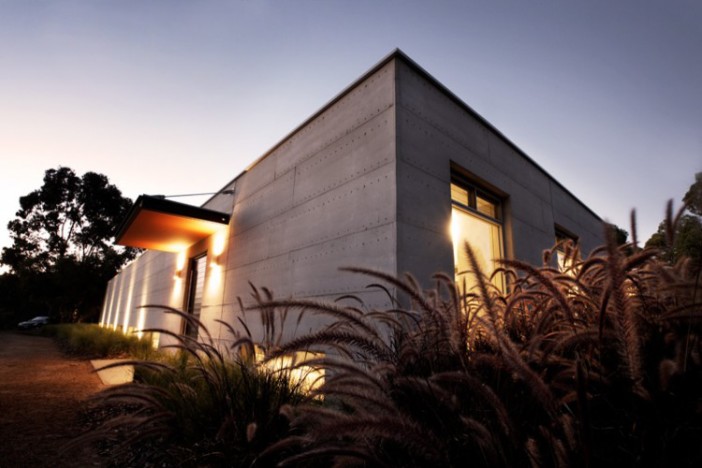 The exteriors: The Yallingup holiday house is more like a complete holiday destination and has some excellent things that have been put to place. The site is situated in south-west wine region in the main Western Australia. While the entire construction has a very contemporary feel, there is a special touch of elements common to old style vacation homes. The house connects easily with the adjacent bush landscape through the open style interiors, and there are outdoor areas such as plunge pool, outdoor cinema. All the exterior areas for enjoying outdoors have been framed with enclosing stone walls.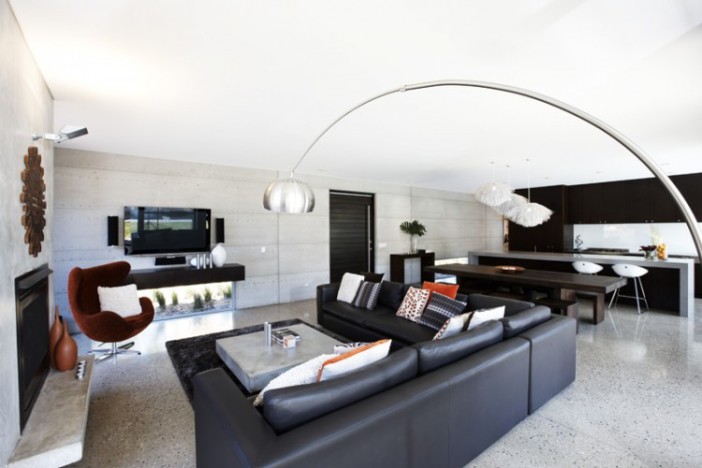 For the materials, durability and maintenance ruled the designs with a hint of local flavor. Choices include stabilized rammed limestone for walls, polished concrete, waxed dado plaster, glass, aluminum and stone. The rainwater is utilized with the 'single low pitched skillion roof', which also serves as the main water source. The construction also makes the most of area to capture breeze and offer ventilation.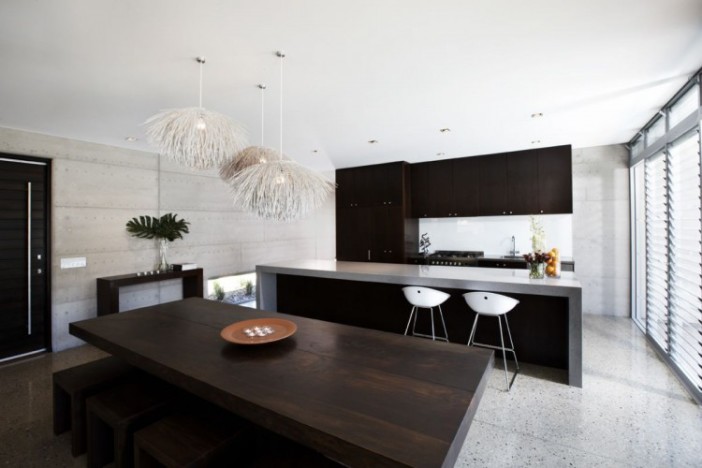 The interiors: The flooring of the house has been done in marble with color hints, while the walls are in a light finish. The idea is to use the views to the best extent, and hence, most of the rooms have glass panels that are large enough to cover the wall.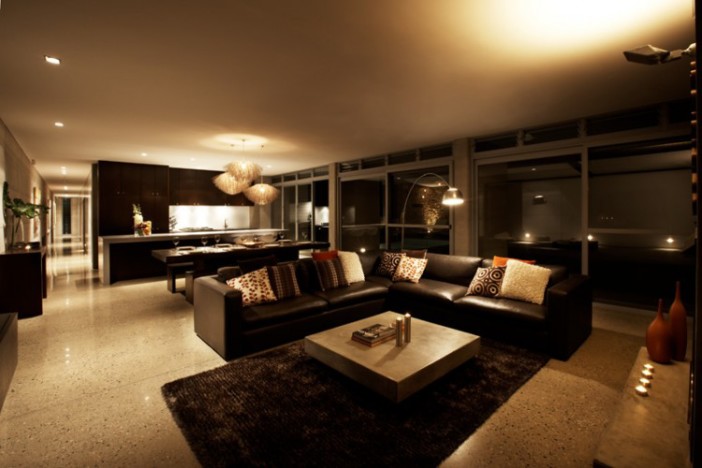 Furniture and lighting: Most of the furniture are in the contemporary style offering stunning furniture ideas, and the choices are either in colors or to match the particular theme of the room. For the lights, the selections are far and wide with free standing lights, wall mounted lights, ceiling LEDs and lamps.
Photos by: Chantel Concei