FCMM or Factoria Cultural in Madrid is a rectilinear layout designed by Office for Strategic Spaces. Originally, the design of the layout served as a home to an incubator for a wide array of cultural industries. On renovation, the architects faced hurdles owing to the existing space, along with a restricted budget.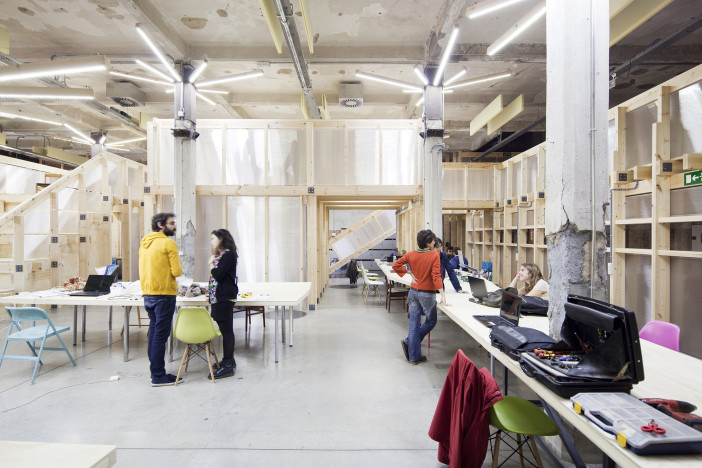 To counterbalance the need for additional space, a more creative approach, with innovative design ideas and solutions, met the needs of the client in a stunning array of an open workstation. Moreover, the needs of the different workspace stand built using reclaimed and affordable materials, which save installation and construction time.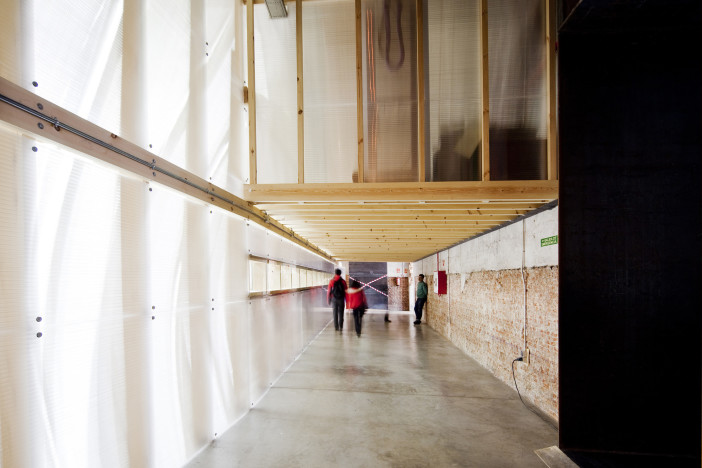 Primarily, the space stands organized, by three volumes, which lie close to the entrance. The Circulation near the entrance remains folded and compressed by these volumes. By doing so, the architects have facilitated innovative workspaces with varying functionalities. With compact sized to expansive and silent to busy, the array of workstations remains built in a progressive manner.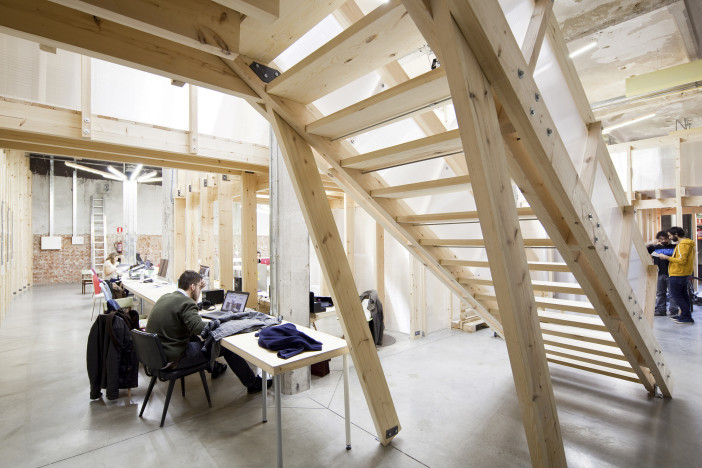 In order to optimize the limited space and construct an additional floor level, the architects used affordable pine lumber with large lightweight sheets of polycarbonate for the walls. Stupendously, cut outs of wood for concealing light fixtures protrude from the columns behind the wall.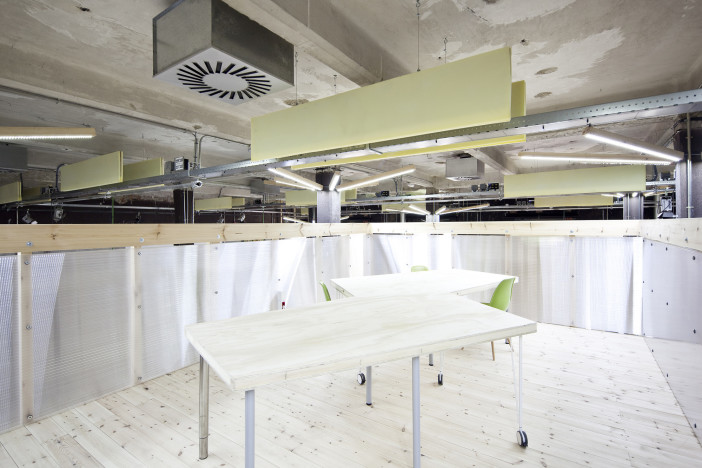 The polycarbonate sheet for the walls increases the efficiency of light and improves the quality of sound amidst the workstations. In addition, the use of locally acquired economical pinewood ensures added structural support to the framework.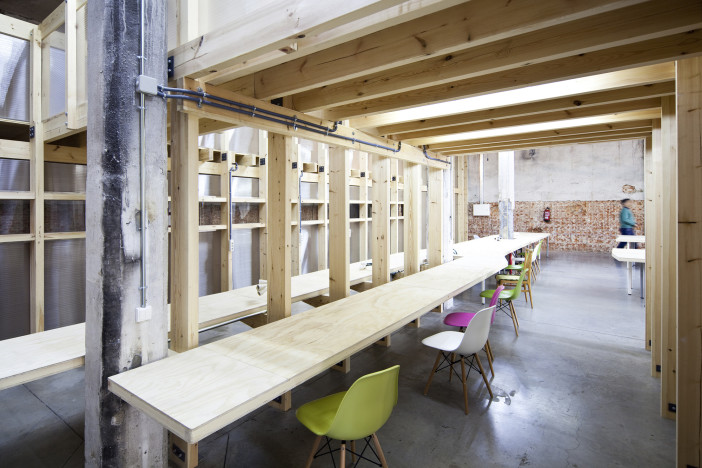 Owing to its high ceiling, an open work layout appears as a feasible solution, neglecting the lack of space. This allowed the architects to leave the pine wood untreated with a natural texture thus keeping the interiors free from highly toxic chemicals.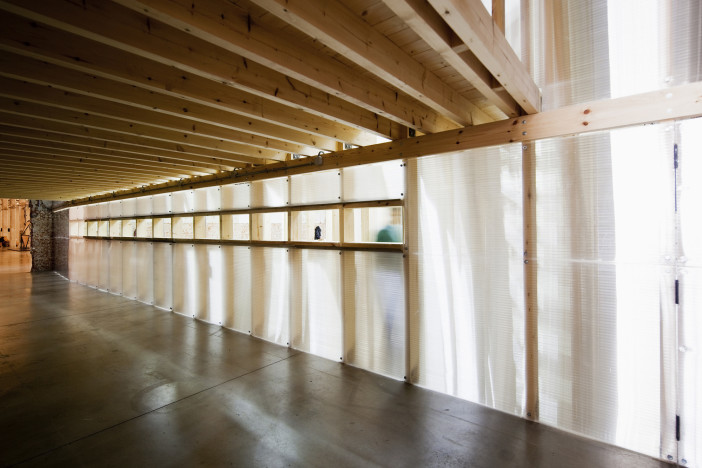 Overall, the Architects overcame monetary and spatial challenges, through employing simple, affordable yet brilliant architectural techniques, which revolve around maximizing the functionalities with limited resources.
Photos by: Simona Rota