Refreshing and naturalistic, the Farm Surroundings, by Arnau Estudi d'Arquitectura, in Spain, portrays vernacular architecture in a varied form and function. It is a habitat for agriculturalists to thrive, learn, and develop farming alternatives for organic produce. Moreover, the architectural language of the structure travels through all the various construction phases, from rural styles to urban interpretations. Being constructed as an old barn type structure, the renovation and addition of extensions generate an essence of completeness to the farm building.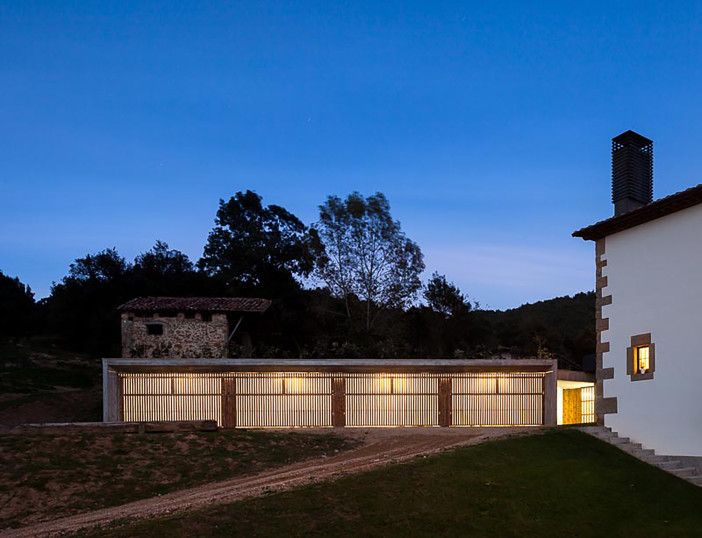 Irrespective of the former spatial arrangement, the addition of a new workplace, restrooms, and a bio gasoline room takes shape from the existing blueprint. Again, the major alterations to the farm building were built with concerns over strengthening the existing structure from further deterioration. As stated in the brief, the need to build new shacks for the cattle and horses stands considered with much of the renovation supporting the former patio. In addition, the possibility of an extension proves to be of the valuable resource in expanding the existing space.
Moreover, the addition of hedge walls, supporting pathways, interconnected courtyards and an outdoor space aid to generate a comfortable environment for the cattle and occupants. It also improves the appearance of the internal façade, and the quality of the air and light inside the rooms. In addition to these extensions, the formation of a green grass court enables the occupants to be in constant touch with nature and to restore a harmonious balance in the surroundings.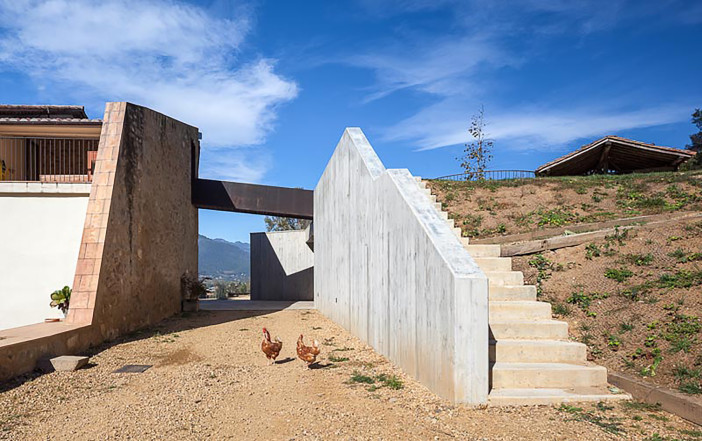 In essence, the farm building evokes a sense of humanness by using natural raw materials in its whole form to bring out the texture and vibe of being in the countryside. In the end, it is a well-planned and supported building with ancillary spaces and breathes life into the existing structure.
Photos By : Marc Torra Ferrer