The construction of China based Flask & the Press, by Alberto Caiola, is a conventional design concept, which stands re-defined by the use of dual/shared spaces. Essentially, the space comprises of a grand lounge masked by a vibrant sandwich shop. Moreover, the ambience delivered is unique, as the two creative spaces portray a perfect niche for the community to interact at various levels.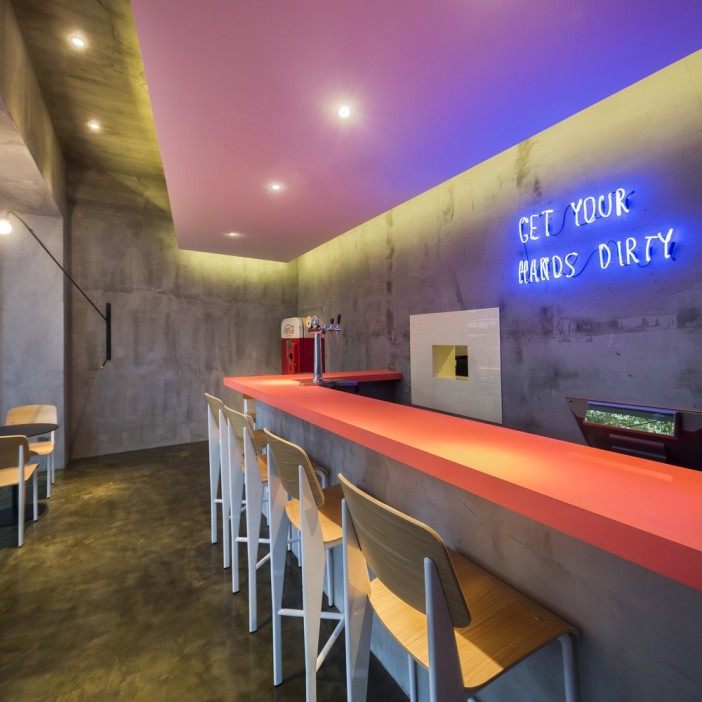 Nestled in the centre of the bustling city, the architects decided to add an element of suspense owing to create a contrast from the existing hidden speakeasy bars. The impact of this venue stands maximised by the incorporation of antiquated aesthetics and ambiguous design elements. In addition, the use of innovative design ideas and elements renders a classic look to the bar with a touch of flamboyance.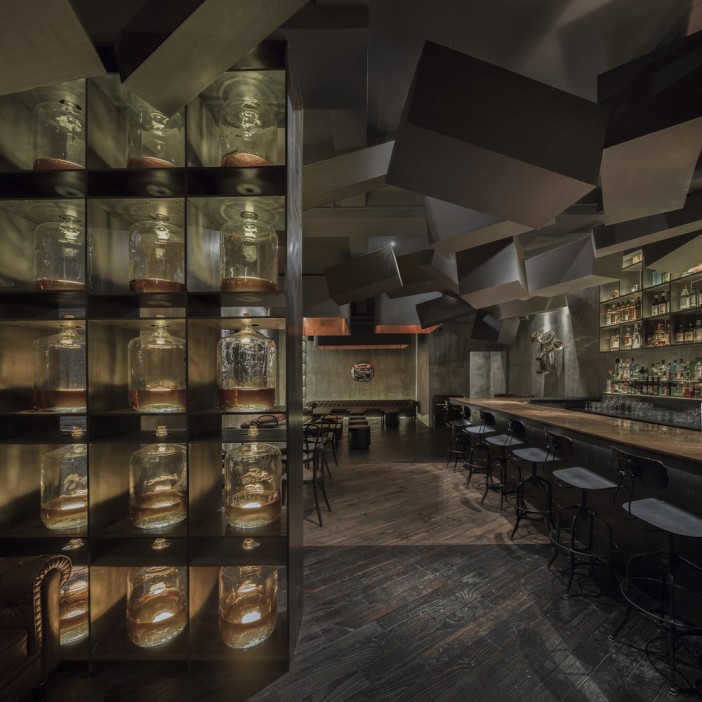 On the other hand, the Press is a cheerful sandwich shop, which demands an attentive gaze owing to the edgier contemporary design elements. The use of neon lighting strips with high-end furniture, juxtaposed with the un-plaster concrete walls and dazzling countertops in asymmetrical blocks, portray the illusion of transcending from the ceiling to invoke the visual senses, which eventually imposes a dramatic ambience to the décor.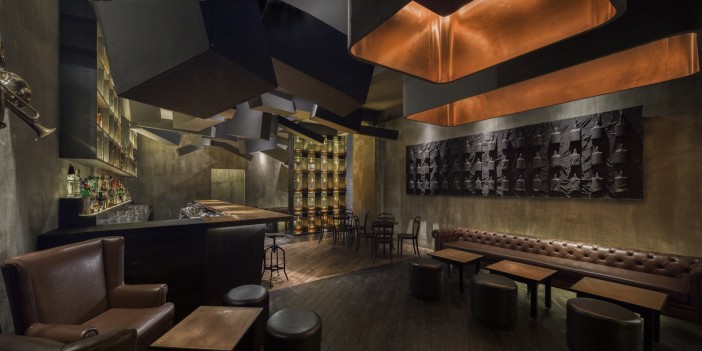 In addition, the use of vintage vending machines serves the purpose of an entrance door to reveal a contrasting ambience, which warmly welcomes visitors into Flask. Conversely, the bright and radiant décor of the Press stands highlighted by the subtly muted lighting with barrels of liquor and the elaborately crafted display areas.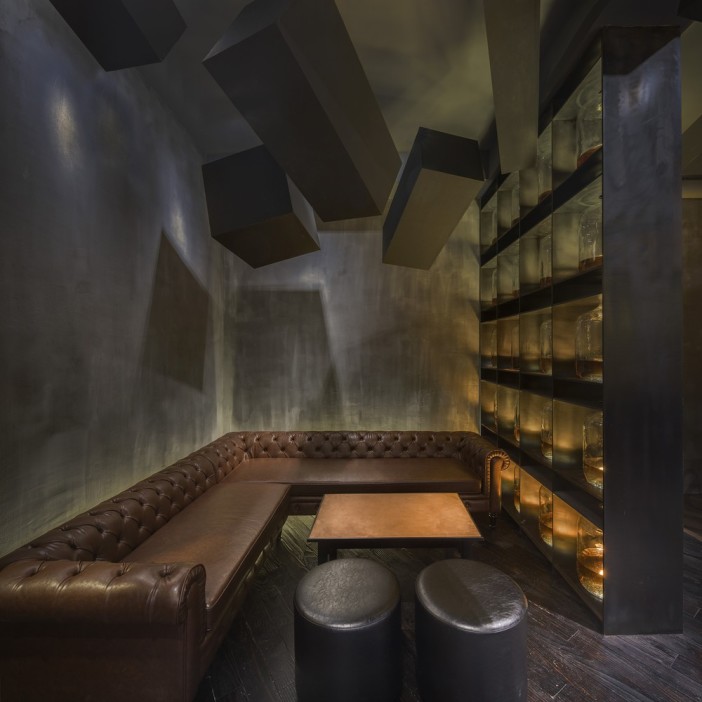 Even the bespoke furniture fits rights into the picture as it exudes the same feel, and the space is evocative of a private retreat with a drop-down ceiling and copper tarnished lights.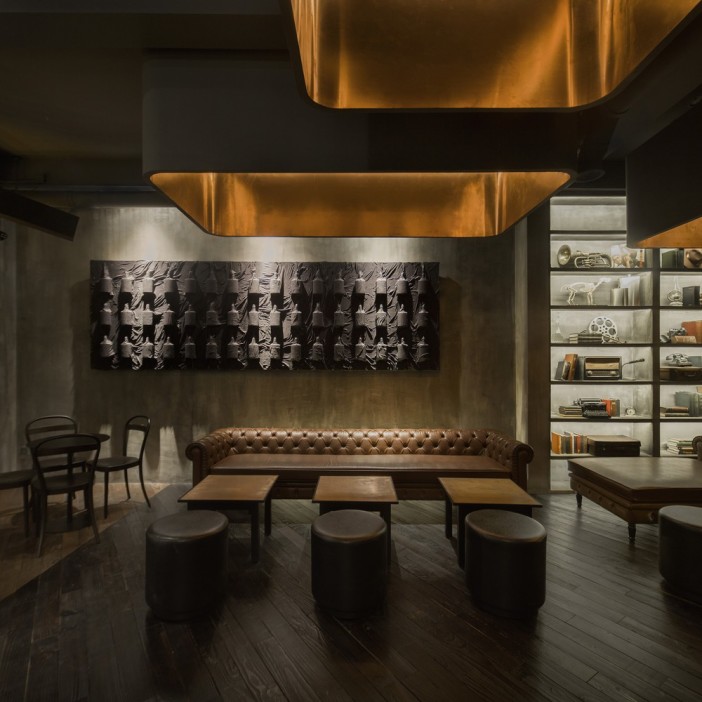 Overall, the architectural design displays duality while simultaneously displaying the unity of the structure. A very warm, sophisticated, and enjoyable venue, Flask – the Press is an absolute showstopper in the city of Shanghai.
Photos by: Shen Zhonghai