The Four Eyes House project is located in the desert of Coachella Valley in Southern California, USA and has been completed by Edward Ogosta Architecture. The house that spreads on 3,800 square foot serves as the perfect weekend retreat boasting of some incredible and balanced exterior and interiors design ideas.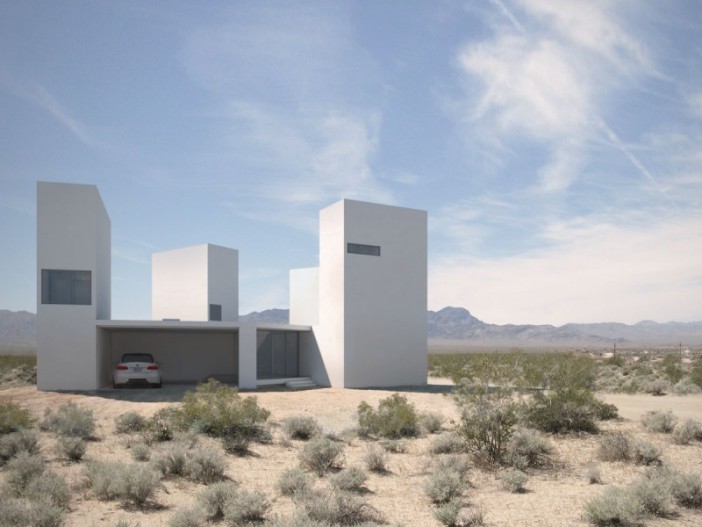 The exteriors: The architecture of the house is much different from what we see at all times. The house works for its extreme location and the experimental designing, but at the same time, there is no compromise on the needs of the family and their beloved dog. The main attraction of the house is those sleeping towers, each offering panoramic views. While from the east, one can watch the sunrise, the west opens to city lights. From the south, one can check the mountain range. The towers have a "compact top-floor bedroom", which is designed to just accommodate the bed and ensure the views. Among the main things is the ground floor that has the common areas and connects the towers together. Each of the towers also opens above to the sky, letting one having the star gazing sessions.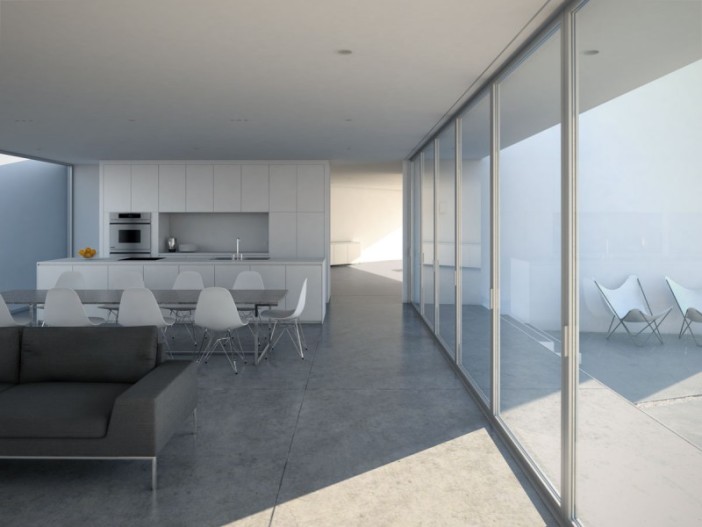 The interiors: Inside the house, everything is fairly chosen in white. The large marble floors aren't cluttered with many things, but it is the large glass walls that ensure that one enjoys all the possible views from the house. Most of the room walls are plastered in white and the beauty of the white painted racks and shelves is hard to ignore.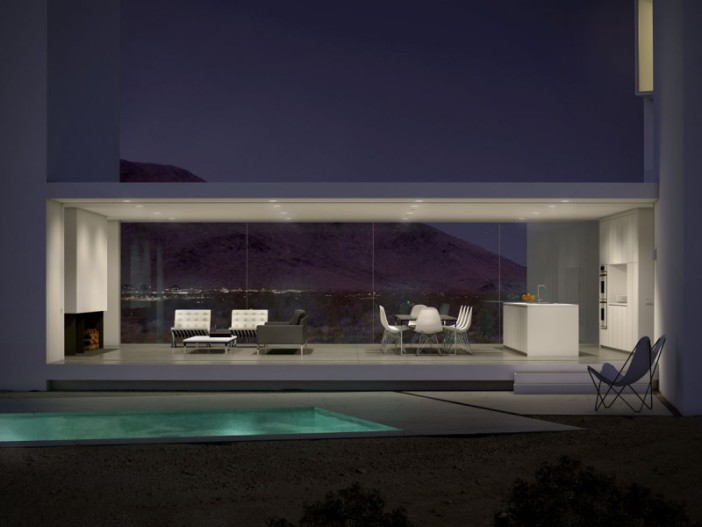 Furniture and lighting: Most of the furniture choices are in white in contemporary style, while for the lighting, the choices are in LED ceiling lights. The balance between the elements is what sets the house apart.
Photos by: Edward Ogosta Architecture