Here's one collection that is unique and exciting providing the grandeur style loving with excellent quality contemporary furniture. Furnishings by AMODE compliment quality, style, and design with affordability. Whether choosing a single type of sofa, unit, coffee or side table from this modern contemporary range, or the full set, the main idea behind is to create a simple yet stunningly chic interior style.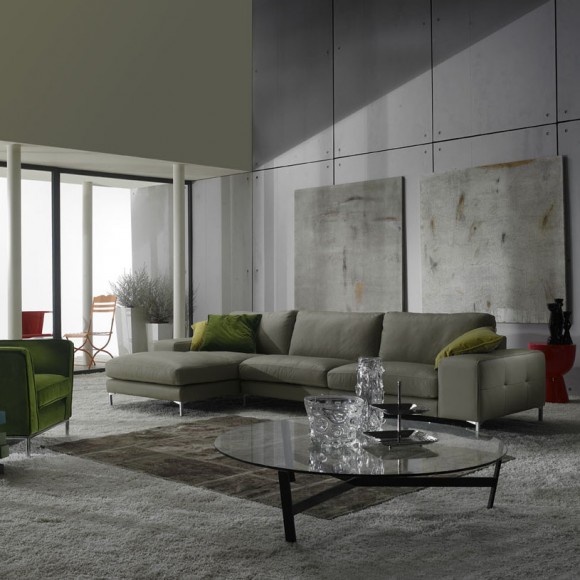 If you are looking for that distinctive look that is inviting, spacious and yet contemporary then this Bilboa Italian corner sofa with chaise lounge for the living room is a modern adaptation to the classic design. The sumptuous comfortable stylish sofa comes in modern range of colors and can be positioned in any direction for creating an inviting ambience.
Armchairs don't just serve the purpose of seating but also create zones in your living room. The Madison Modern Italian Armchair is not just limited to the lounge; it's an upgrade to the classic club chair. This one is designed with intricate detailing and upholstery, available in modern range of colors to blend well with the flow of your living area by its handsome presence.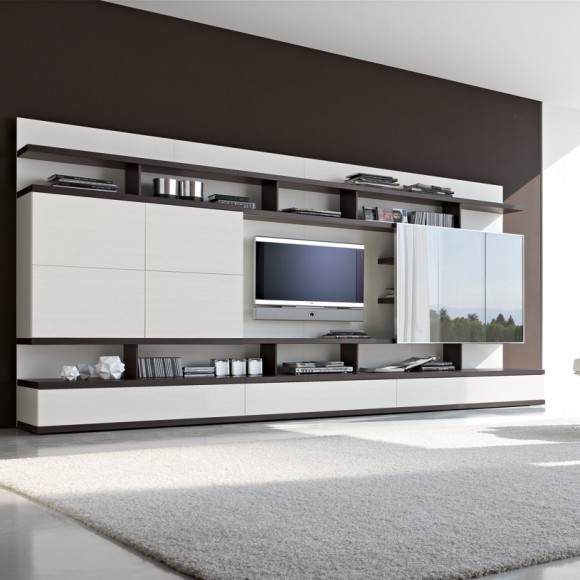 No living room can be complete without an entertainment storage unit and what more can you opt for when The Odion Storage Composition and Range is available with a choice of 19 contemporary colors. Here's one flexible storage unit which is completely self-supporting and free standing. Position it to create a focal point in your living room.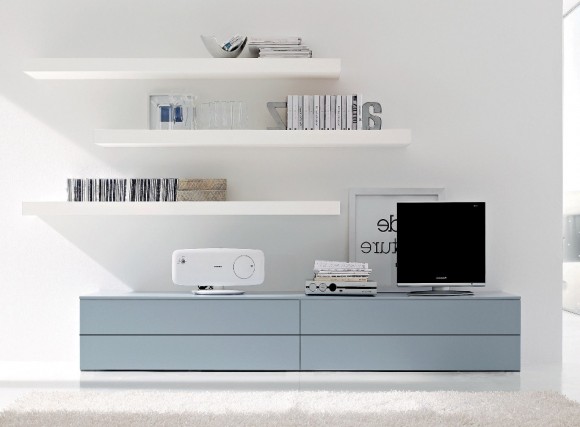 The Mix Range Tv unit is modern and contemporary with clean lines. It comes with push-click opening mechanism that showcases extra detailing, simplicity and style. This unit by AMODE accomplishes a sense of style, functionality and practicality. The Minx range is available in a choice of matt lacquer or high gloss lacquer in 19 different contemporary colors.
A right coffee table can transform the look of your living room from tacky storage table to a luxury center piece showcasing ornaments and surface for resting drinks, knick knacks. This Move Bent Glass Coffee Table ties the whole look of your living room. Flaunt your glamorous being with this bold, playful bi-color center piece.
The Vetro Square Glass Side Table boasts of top quality, sophistication and modern look. Anyone with an aesthetic sense would know this is one simple yet contemporary item that will grace your living room with purpose and style. This one's comes across as a winner when it comes to flexibility and practicality embezzled with great looks.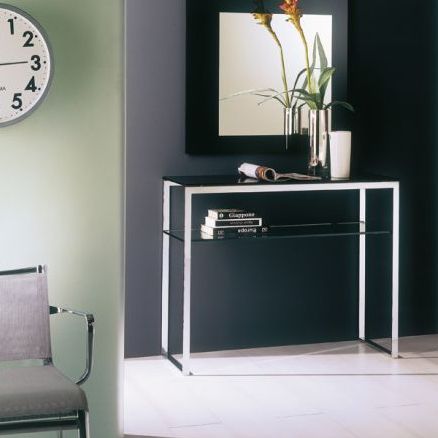 Adding to the collection Vetro Linear aesthetic, this Vetro Modern Glass Console Table will grace the ambience of your hallway connecting your living area. The console table by itself looks quite enchanting but to add some wow factor you can try placing articles of décor, candles, vase etc on the surface and a nice painting or framed mirror above.