Lodged on a tall skyscraper in Japan, the apartment Fujigaoka T, by Architect Sinato, comes across as a play of materials interlaced with defined spatial arrangements. As briefed by the client, the existing house with varying ceiling heights posed a challenge to the design concept, and hence, it sounded feasible to retain these heights to avoid critical damage to the existing structure.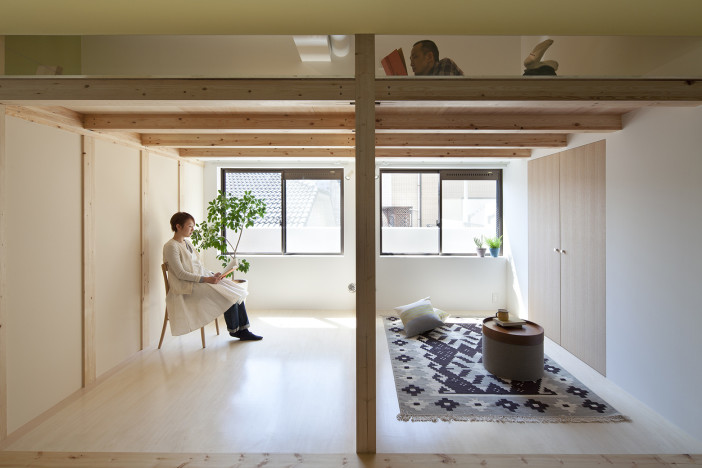 Considering the odds, the proposed spatial plan, according to the ceiling heights, generates a well-proportioned appearance to the interior. Consecutively, it enabled them to generate a floor plan, which is very practical in function and use. Formerly, found with a double ceiling height, the addition of a room breaks down the vertical void of space in the family room. This space, now designed as a master bedroom, acts as a divider between the lower and upper volume of the house.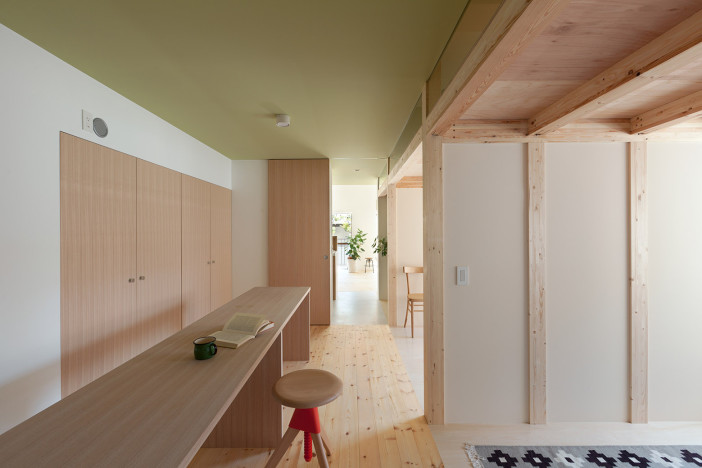 Likewise, the family lounge room stands designed with a storage closet and a counter for miscellaneous activities like reading and eating. Alternatively, the hall, accessed by a bi-fold entrance from the adjacent rooms, enhances a better circulation among the rooms. In all of these, the use of wood as the predominant material strikes a strong fleeting appearance from every corner of the house.
Straight edged and unfussy, the interior design of the house spells clarity and gentleness in the decor, which stand reflected by the beige palette of shade adorning the walls, ceiling and floor of the house. At some places, owing to the ceiling height difference, the functional use of space varies, whereby at low height, recreational activities take place among the family members. Invariably, the use of wood strips running from the wall, across the ceiling, brings a huge comforting ambience to space and thus engulfs the interior with its warm depth. Overall, a still and placid picture of a quiet and harmonious home, the house reverberates with an eluding calmness.
Photos By: Toshiyuki Yano