Cocoon Fires is a large company offering an exclusive range of fireplaces that are designed to be as purposeful and beautiful as possible. The company caters the needs of the modern home with the needs and essential styles in mind, and the products are promises of quality and practical solutions. Small and large houses can use the fireplaces with favorable functionality.
Aeris is a unique stainless steel fireplace from Cocoon that can burn for 6 hours with a capacity of 1.5liters. Designed in complete stainless steel with a mirror finish, the product is exceptionally unique and can be used as a simple ice and bottle container when not in use. Versatile design of the product and amazing level of functionality make this product a true winner, and what is even more praiseworthy is the burning time of over six hours.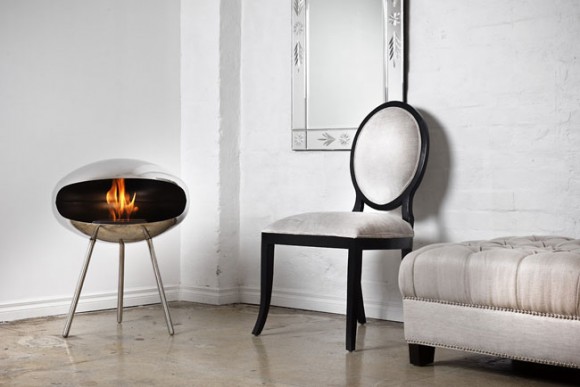 Terra is another stunning fireplace from the company that has been designed as a free standing model. The product has been designed in complete stainless steel with a mirror finish and can work exceptionally well in small and large spaces alike. With a capacity of 1.5 liters, this is a small but powerful model that can burn for more than six hours at a stretch.
Vellam unique fireplace from Cocoon is designed as a wall model in a round shape. The face, shell and chamber has been completely crafted in stainless steel for sturdiness, while the mirror finish of the material makes it look worth a million bucks. The capacity of the design is 1.5 liters and it can burn for six hours or more at a stretch. Distinctive and appealing, this one can be used in all kinds of houses.