An existing Folded Corten House in Austria is renovated by X Architekten using corten steel panels that frames the exterior facade of the house and wraps the south facing elevation at right angles to the street. The house built on a site that flourished with rich landscape features is now transformed into an urban street owing to the extensions of various neighbourhood houses. Corten steel panels accentuate the house facade and extend the living spaces, thus bringing a depth of openness to the frontal deck. It was mandatory to conceal the supporting steel structures so as to create a seamless envelope that merges with the surrounding landscape.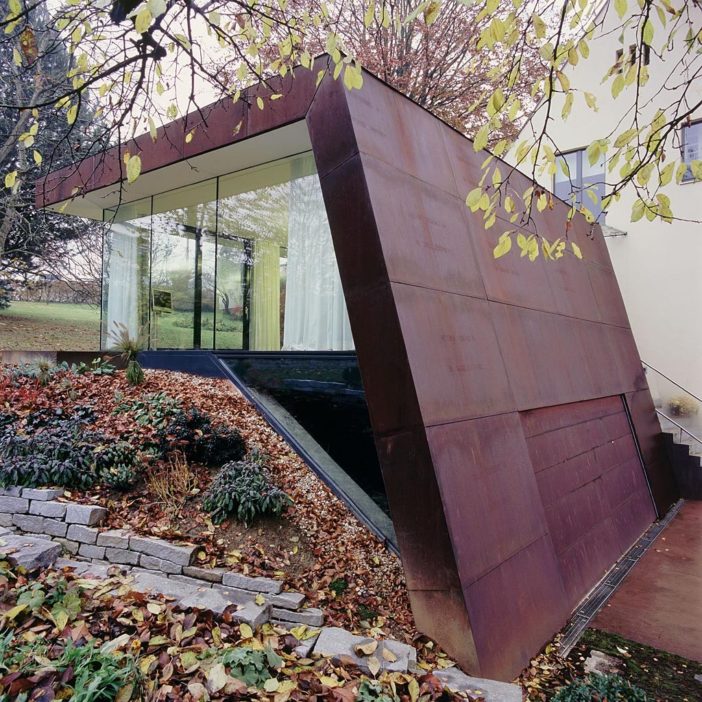 The site being divided into two different levels required the corten steel panels to run around the levels so as to create a flow of continuity between the two levels. With multiple folds, the corten steel panel wraps around the exterior and has an inverse sloped inclination as it steps down to make space for a fitness room and a basement garage. It invariably follows the trail of the house leading to the backyard, where the garden forms an extension of the home.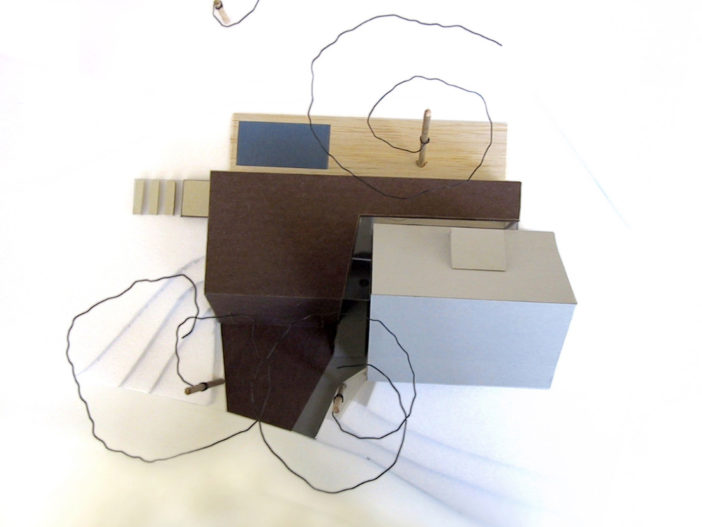 To bring out the daylight into the extended living space, the architect had employed the use of full height glass panels that are covered with beige curtains drapes. The facade melts into the softness of the corten steel that renders a deep brown tint to the elevation, and gives a distinct character to the house. With incorporating modernistic interior ideas to the existing home, the architect has restored the house in an innovative manner that no longer resembles the lines of the old country style home. The Folded Corten House truly symbolises the intervention of new age materials for innovative futuristic homes.
Photo by :-  x Architekten