Situated near the bustling city of London, the Gables House, by Patalab Architecture, transmutes into a building with open spaces for gardens, which are airy, bright, and snugly surrounded by a host of nearby residences. Primarily, the blueprint of the existing building remains cluttered with closed spaces, and they need to be broken down to allow light for flooding the farthest corners of the rooms. At the onset, the design of the house encompasses large rooms, which now stand renovated as a multi-purpose apartment and residence.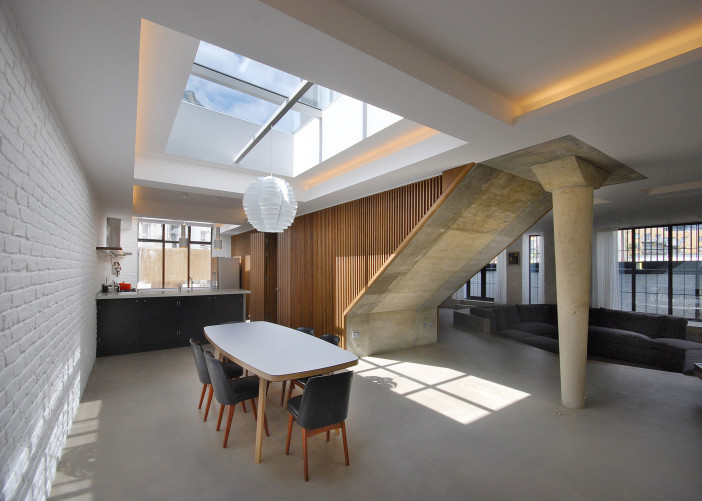 Originally, built with thick walls, they generated a vacuum, which retained heat and maintained the internal temperature of the house. As a result, an overlay of material over the existing walls, by means of a mirrored surface, bounces of daylight onto the ground, thus illuminating the dark notches and nook holes around the periphery of the house. This layer of material runs all through the frontal façade, and hence, elevates the visual appearance of the house. Besides the glistening façade, the other primary material found on the existing house is of burnt red bricks, which stand retained at the rear ends of the façade.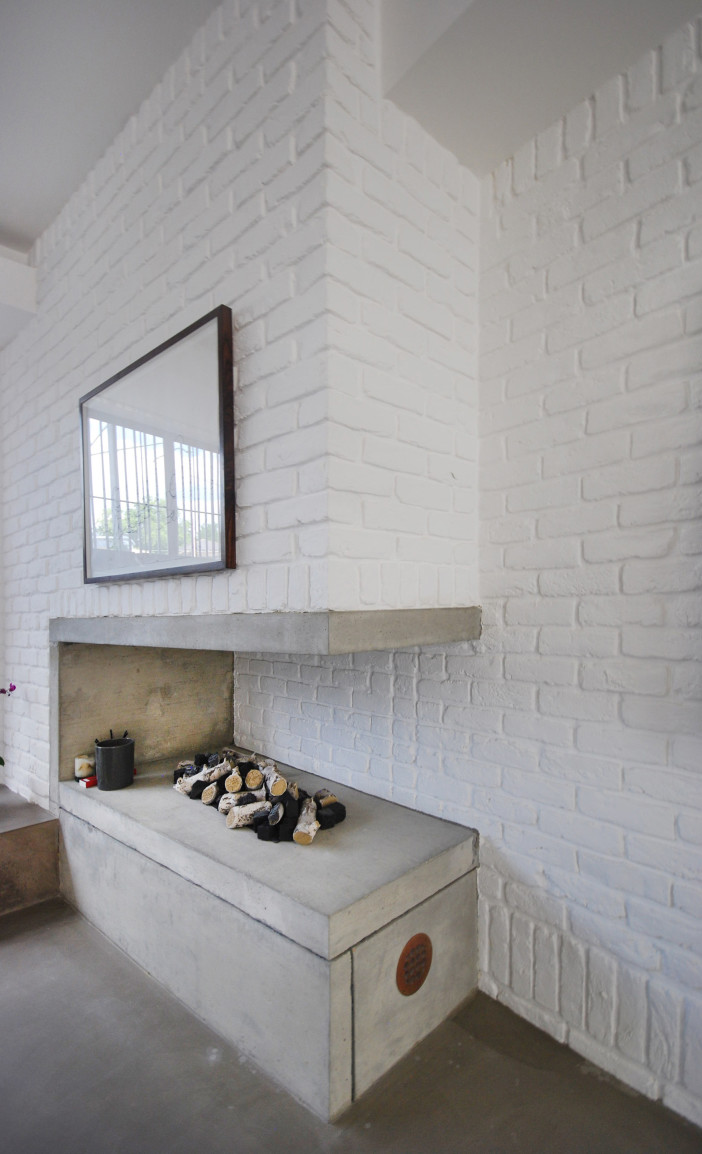 Additionally, the distinct feature to give each zone an identity stands based upon the use of lop-sided rooflines. They uplift the elevation of the façade and highlight the entrance courtyard of the house, with a shorter roof. Furthermore, the lower level of the residence condenses, into the main family activity room, whilst the upper level is for the bedroom.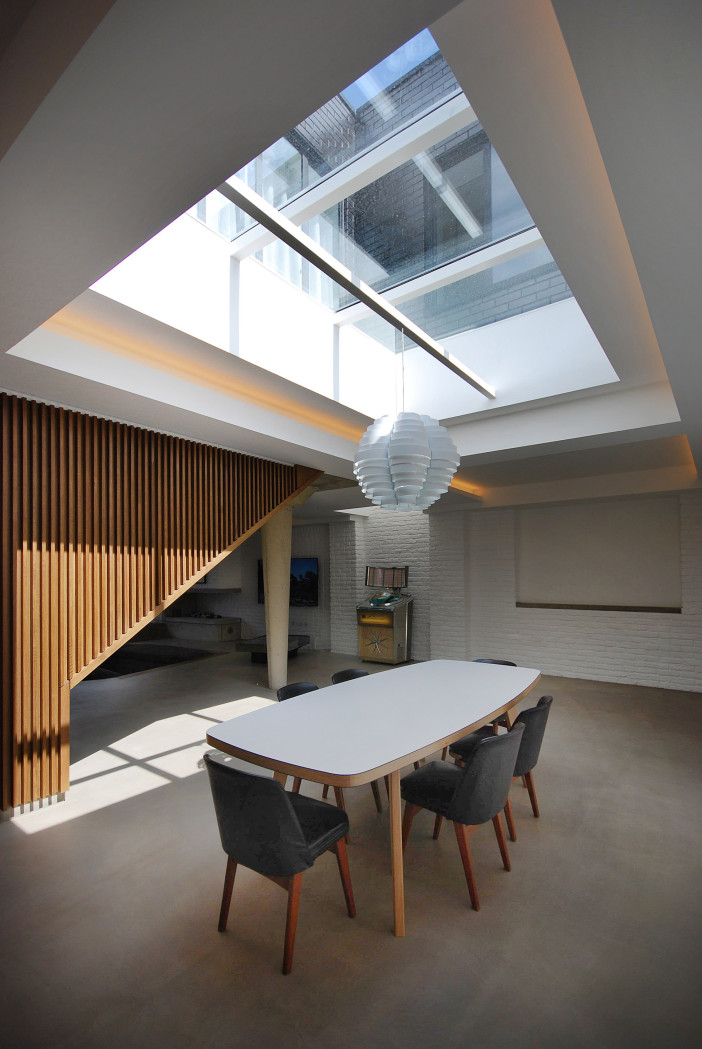 Again, on the interior, double ceiling height addressed the volume of the newly proposed décor, with its refined look of concrete and panelled wood for the walls. In essence, the renovated house portrays a contemporary finesse, which is appropriately elegant and subtle from the former Victorian styled home offering some great design ideas to the visitors.
Photos By : Lyndon Douglas