The Garden House is an old construction in Brazil that has been renovated all over again with new concepts by David Guerra Architecture. The main highlight of the house is to integrate the exteriors with the interiors, and making the garden more like a part of everyday living.
The exteriors: Making most of the open walls that are devoid of concrete constructions, the house embraces the exteriors quite in a stunning way. For providing lightness to the house, the windows are large and give excellent views of the garden. Wood is among the prime materials in the construction process, although there is an extended use of stone and granite.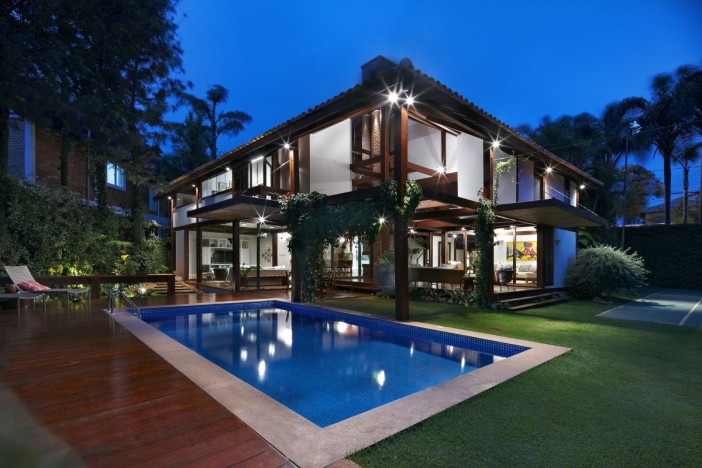 The interiors: The interiors of the house are an open invitation for the guests and look excellently stunning. While the large windows and open areas do bring in a lot of style and fashion, it is the beauty of the small things that creates the biggest impression. The house has amazing range of artifacts and paintings all around, and the design studio has many memorable things and personal objects from the owners, as well. Decks and terrace give more value to open design.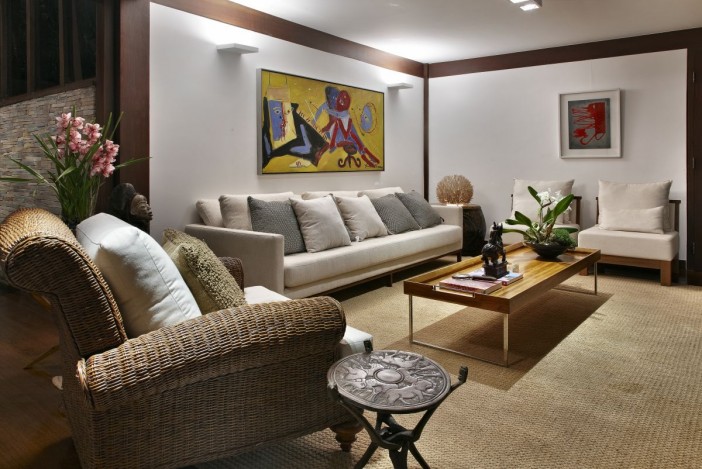 Furniture and lighting: As most parts of the construction are in wood, the house has wooden and modern style furniture for a very essential contemporary balance. Acrylic chairs combined with straight line wooden furniture is more in the classic way with essences of ethnic colors and Brazilian references used in variance. Some of the areas look perfect with the furniture, thanks to the use of white tiles. Apart from using ceiling mounted LED lights, the house has a lot of uniquely designed lamps and lights that have worked in a good way.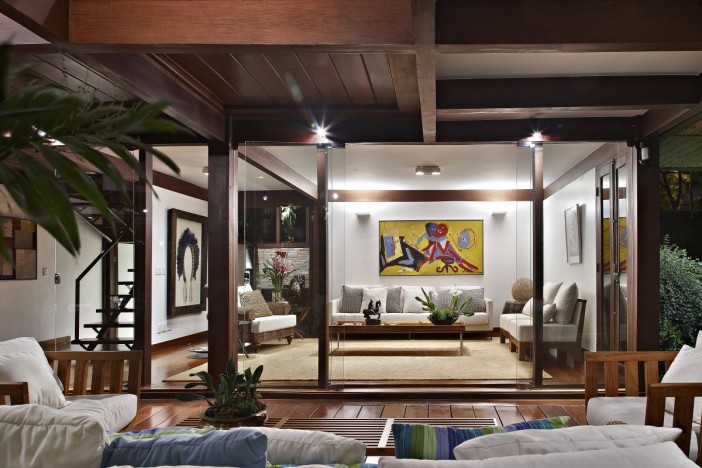 Photos courtesy of David Guerra Architecture And Interior