Design ideas
An interesting amalgamation of black metal panels on a traditional facade, cantilevered at different angles, offering awesome design ideas highlights the 3 storey Glebe Residence in Ottawa, designed by Batay-Csorba Architects. Originally built of bricks walls, the existing structure was incorporated along with the lone maple tree in the design to lend a touch of artistic flair that connects the past with the present.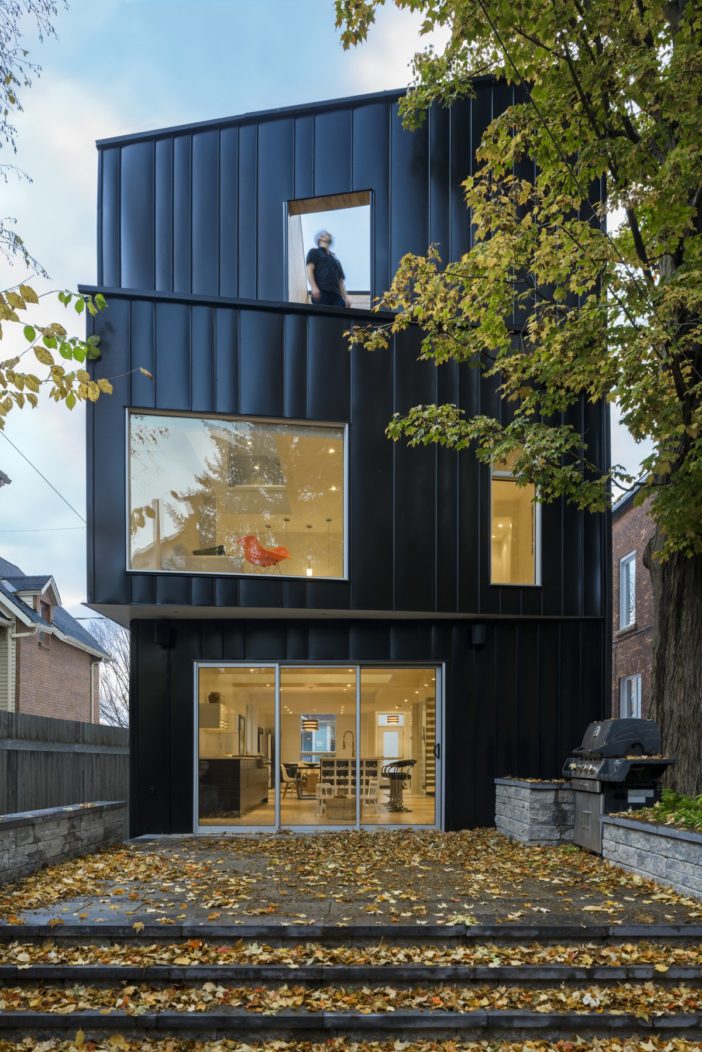 A comprehensive study of the site and its relationship with the existing 2 storey gives way to a fresh burst of visualisation to make a striking impact on the facade. Clad in black metal panels, an additional third storey was added to the existing residence. The panelled facade is cantilevered diagonally to one another, to create a flow of movement like the maple tree found in the site. The cantilevered mass of black metal clad wall merges with the overall site features and lends a distinct tone to the towering facade. With the interiors, each storey unfolds into unique spaces for the family with full height glazed windows to let natural daylight and passive cross ventilation to the internal rooms. Spacious white walled interiors with a throw of contemporary furniture accessorised with orange and green upholstery adds life to the residence.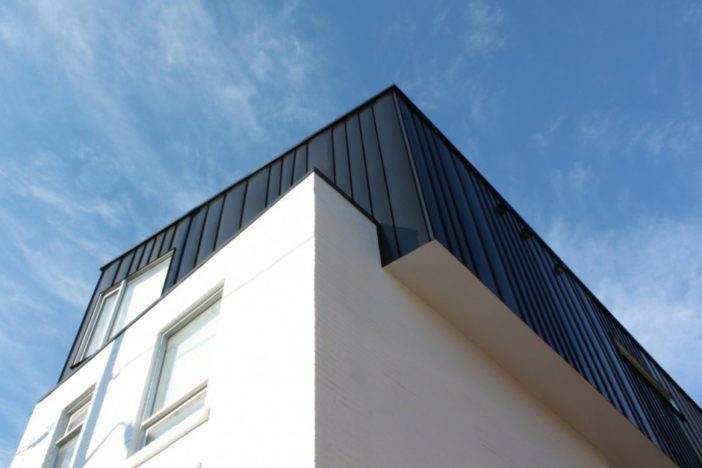 The addition of a third storey acts as an open to sky deck, perfect for an outdoor seating lounge. It is cantilevered diagonally and opens up to silent views facing the backyard of the residence. Internal access to each storey is connected by a wooden staircase, and the flooring is done using striped pinewood that lends an aura of elegance to the residence. Clean design, fluidity in spaces, minimalistic interiors with a contrasting cantilevered black facade, sums up the design quotient of the Glebe Residence.
Photos By :-  Doublespace