Home Cafes designed by Penda is an initiative by the client, to promote greener spaces in a polluted country like China. The concept was derived to provide a space, where people can come and breathe pure air within the city in a more relaxed and refreshing environment. With a drive to foster green design principles, the architect has used recycled steel bars painted with black to form a cubic cage that is custom fabricated to form multiple cage configurations for the café. Inside, the interior décor is very much exposed and has these steel caged open modules lined up against the rough unplaster walls and ceiling.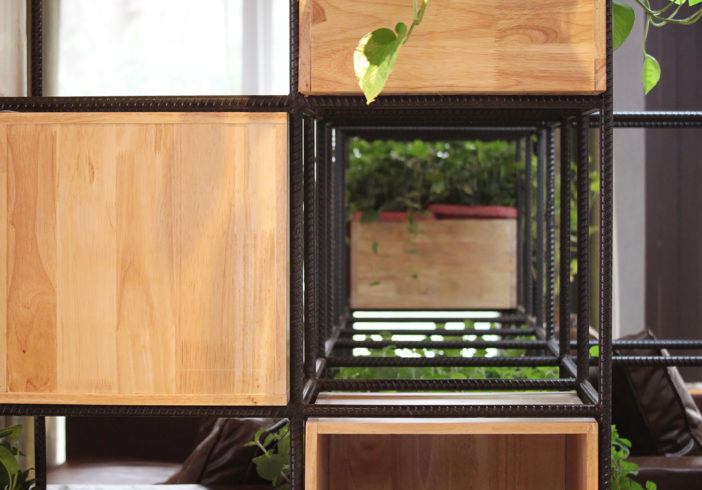 The usage of these modular steel cages, is not limited to any defined activity but stretches to embrace more functions like that of a planter box, book holder shelves, light hanging boxes, artefact shelves, and see through boxes. With the use of easy to grow green plants in wooden boxes, they can be safely lodged inside the caged module and allowed to purify the air around the café besides giving a pleasant visual sight to the space. Moreover, the use of these wooden boxes can be changed and re-configured from time to time, thus allowing the space to adapt as the plant grows and overtakes the focus from the steel modular cages. These steel caged modules can also be layered or segmented to form groups of boxes to serve a similar purpose or divided to cater to multiple needs.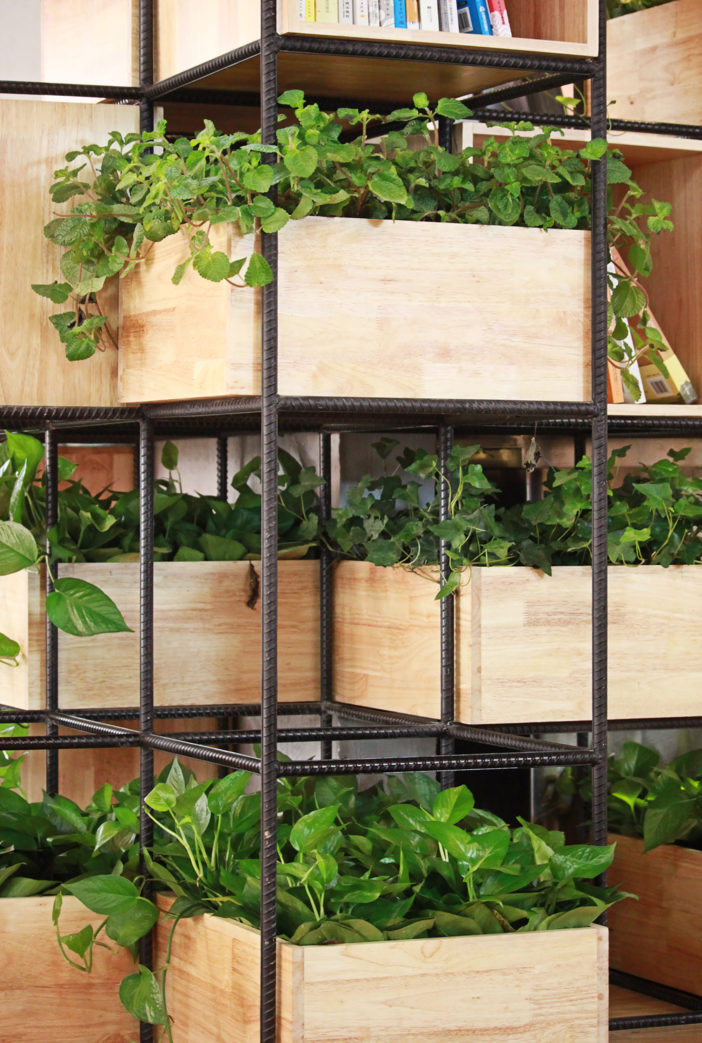 A more than mixed-use facility, the space encourages people to move around and explore the green plants, besides reading among them in the open café layout. It is more inviting and is less formal, which makes the space look easy to maintain and can be alternated to suit any occasion. On the whole, the initiative is a brilliant way to bring nature and people together on a common ground and thus eventually create awareness about the green cause.
Photos By : Zhi Xia, Fei Tang Precht