Architecture House Design
Located 15 miles away from Swellendam City in South Africa, the Godswindow Residence is more like a house that seems to be etched on a secret heaven with the beauty of the landscape unmatched. Gass Architecture Design Studio and its team consisting of known architect Georg van Gass of Johannesburg have designed the house surrounded by valleys of Langeberg Mountains.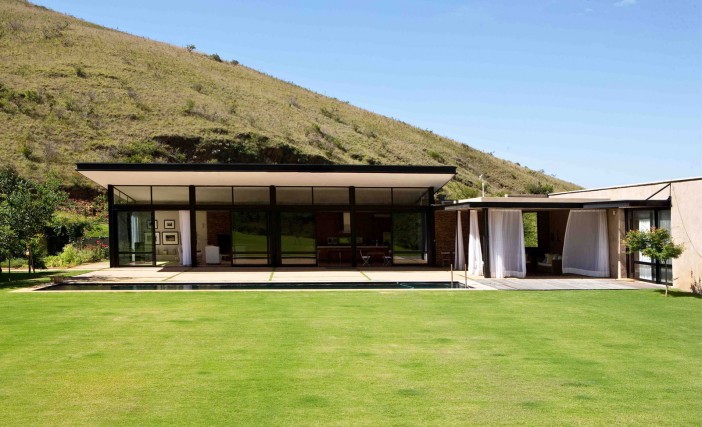 The exteriors: The house is designed to capture the beauty of the landscape to the best possible extent. Apart from being a residence, the house also works as a boutique guest house, perfect for honeymooners. Featuring a pool on the façade, the private areas of the house, including the living room, has been designed in floor to ceiling glass walls. Parts of the exteriors have been designed with stone clad walls that are completed in a total natural feeling.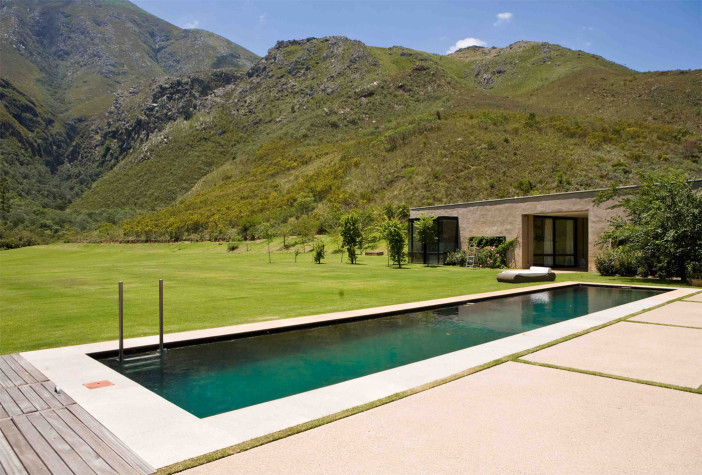 The interiors: The flooring of the house has been done in a light finish, while walls are plastered in white. There are wooden panels on the walls and the flooring for the bathrooms has been also done in timber. The work of the architects reflects in the design of the glass walls that ensures that views are maintained from every section and corner of the house. The walls of the house have been completed with paintings, and soft rugs and carpets add softness to the flooring. Parts of the exteriors have been decked up to ensure there is ample to do in the outdoors.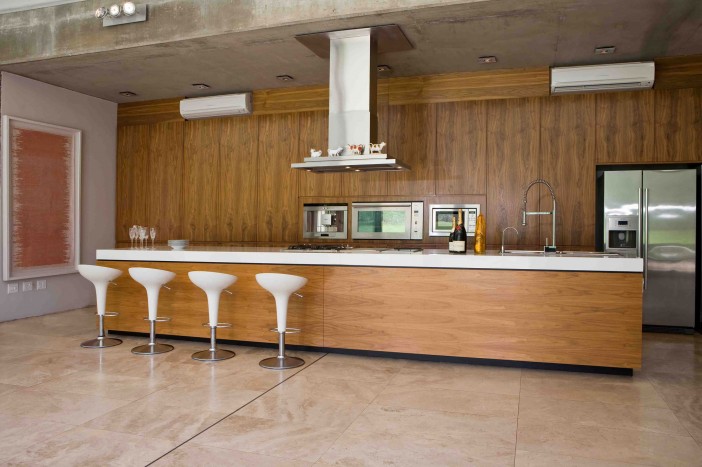 Furniture and lighting: The furniture choices are either on the contemporary note like recliners and stools used in some parts or more classy sofas for other parts. The lighting hasn't been talked about much by the architects, but there are LED lights used on the ceiling.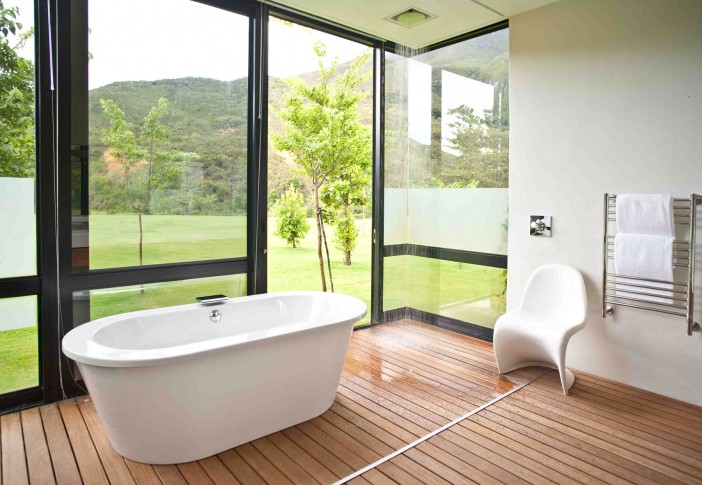 Photos Courtesy: Andries Joubert