This spectacular home named The Scholl residence is situated in Aspen, Colorado and has been completed by well known design and architecture company Studio B Architects. The contemporary home has an area of 6,000 square foot and features five bedrooms along with same number of bathrooms. Given the house is located in the hills, the design studio has done a remarkable job with the drainage and topography. The design firm has created a special option to allow the owners show their work of photography.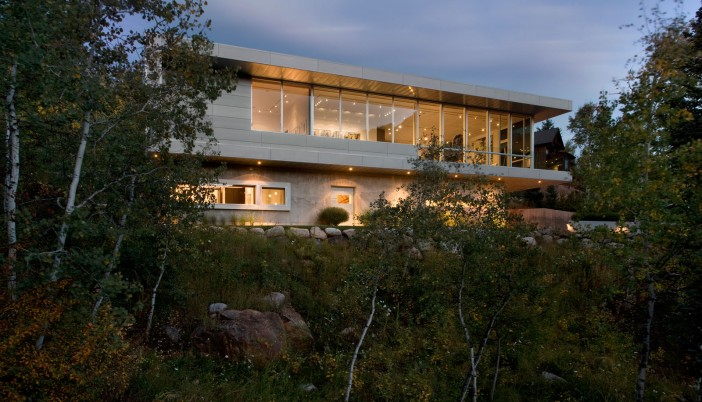 The exteriors of the house have been designed of sand-blasted concrete with use of zinc panels. The windows and doors have been designed with glazing aluminum for a smart and shining appeal. Moving on to the interiors, the house becomes a zone of coziness and style with darkened oak flooring and unique oak stairs. The engineered cabinetry in the European style looks perfect for most of the parts, while the use of Carerra marble is equally pleasing to the eyes. The walls and ceilings are essentially plastered for a restrained look.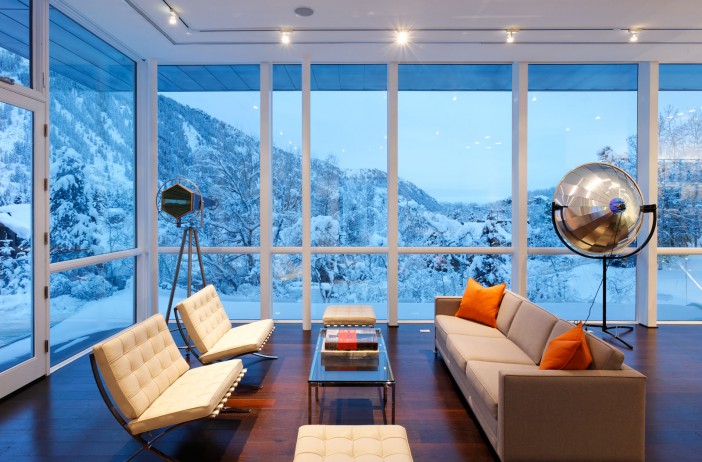 The first entrant floor features a bedroom for the guest along with the owner's office, laundry room and garage, while the next level has the master suite along with living, dining, and kitchen. There is also an added private garden on the roof terrace that can be reached from the upper level using the beautiful cantilevered steel staircase. Using lights in series, the entire house glows like a lamp by the dark, while the walls have ample space for all kinds of paintings and pictures taken by the owner. Thanks to the right use of furniture in the modern style, this home becomes a perfect example of fine designing.
Photos by: Aspen Architectural Photography & Raul J. Garcia