Architecture ideas
The Gorki House is one of the most stunning modern homes designed by Atrium Architects of Russia close to Moscow. Designed to cater the needs of a small family, the exteriors and interiors of the house are perfectly in sync.
The exteriors: The location of the house is on the top of a hill and has plenty of pine trees around, and the best thing that works is the availability of stunning views. The construction of the house is open with many windows, allowing natural light and sunlight to come in. Just like the interiors, the exteriors of the house are also clad in wood in the same color and style. The rest of the design features smooth plastered walls with extended balconies that let in all of light and offers space to enjoy the views around.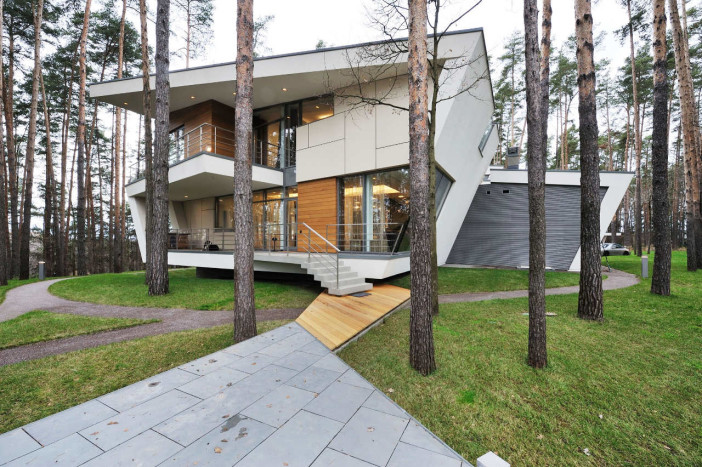 The interiors: The interiors of the house are designed in line with the exteriors with wood and concrete playing the major roles. Apart from using tiles, parts of the flooring have been completed in a natural shade of wood, while some parts of the walls and cabinets are also designed in similar style. A metal staircase with wooden steps leads to the upper level of the house, and the angles along the walls are used smartly for creating large glass windows for ensuring lighting.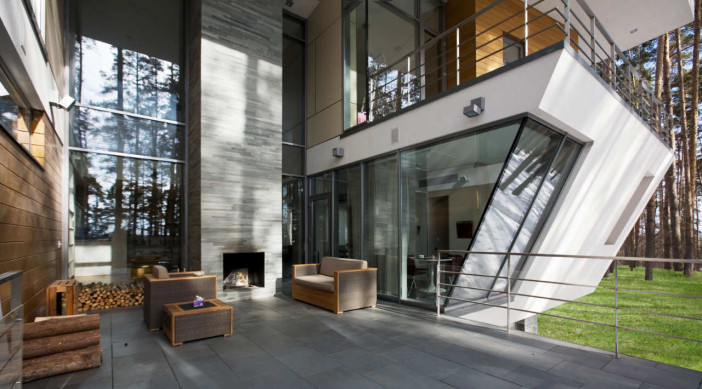 Furniture and lighting: For the lighting, the entire house depends on large wall amounted LED lights apart from Led bulbs on the ceilings. As for the furniture, the designs are mostly in wood with contemporary elements and soft comfy upholstery. For most of the interiors, the furniture is used in creating value for the space, thanks to the moving flow of visual area from one room to another.