Design idea
Designed by Superkul Inc, the Great Gulf Active Houseis a two storey gabled roof house in a privateresidential area in Canada. The house is designed as per the new building standards and practices of Canadian housing construction norms. Based on these standards, the architects designed the house with a concept that is high on sustainability, natural daylight, and ventilation. Besides them, the house also has its own solar power generators and rain water harvesting systems that reduce the consumption of energy and help in recycling grey and storm water.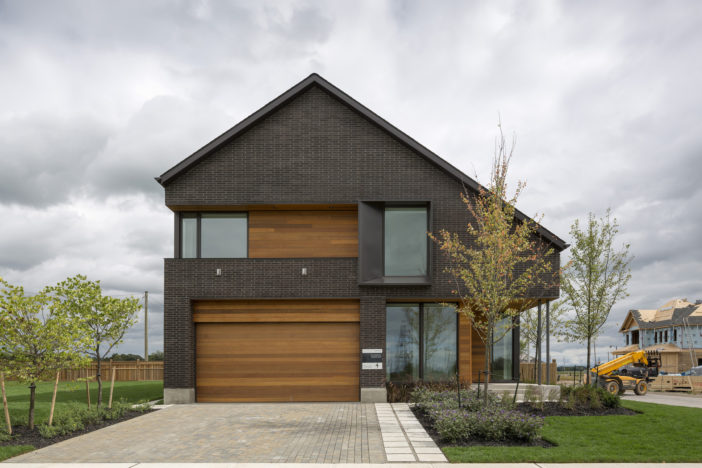 The house exterior is made of fabricated wooden panels with thermal foams for better insulation that promotes a better indoor environment, and also, reduced the construction costs by one –third. For ample daylight and fresh air to circulate between the rooms, the architects employed the use of operable skylights and ventilators which were made possible by the efficient gabled roof design. This eliminated the need for external lighting systems and air conditioners throughout the day. Other factors that contributed towards the building design are the spatial aspects, where a combination of semi-open layout planning helped in blending the spaces with each other and eliminated the need for internal partitions or walls.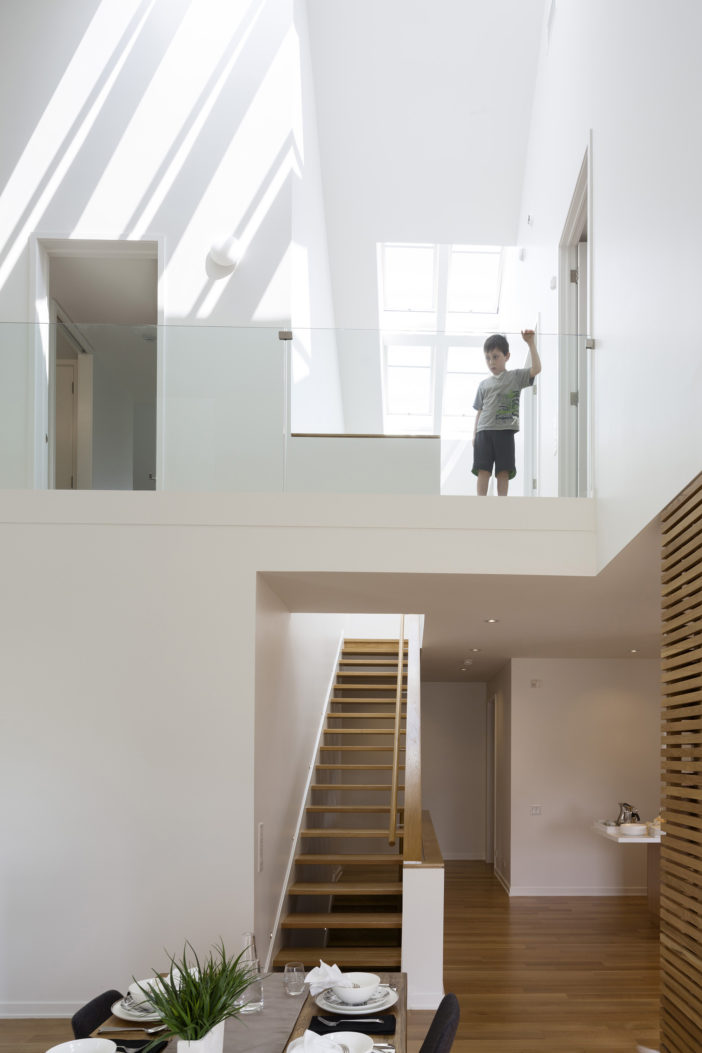 In a span of a few days, the entire external framing structure of the house was erected, as the pre-fabricated wood panels were built off the site and assembled by the construction workers. A clean and neat finish, a white palette shades adorning the walls with natural light flows in from the automated skylight and windows. The need for a sliding door spilled the interiors on to the external space, which enlarged the visual capacity of the inhabitants. With an energy efficient design idea and superior indoor environment, the Great Gulf Active Houseis an apt case study of futuristic housing typologies.
Photos by :-  Torben Eskerod