Home Architecture Design
It is time for some freshness in the way your rooms and kitchen look. Try out a groovy, funky Pineapple print for that unusual look in the house. But be cautious, as such prints can go out of hand soon. You can use the pineapple motif in the following ways:
Ink Drawings –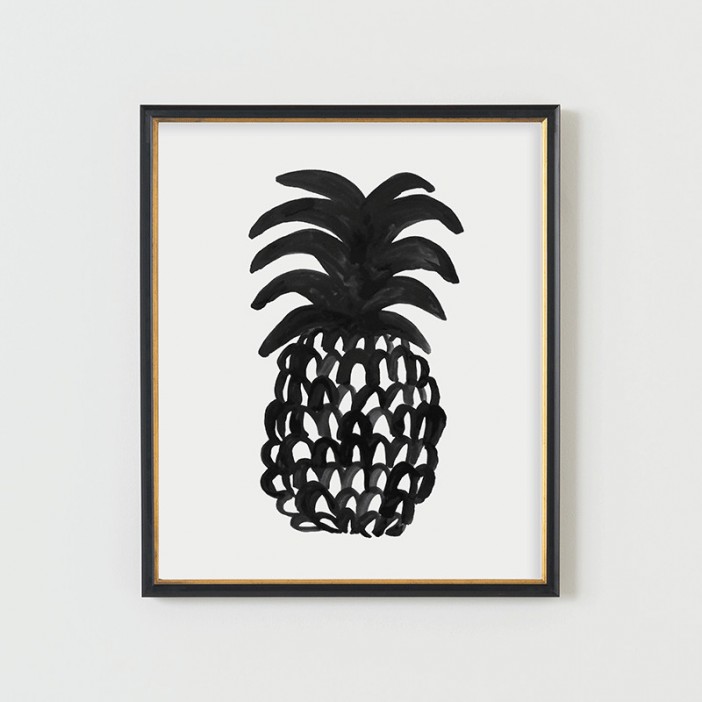 (Image – Linda & Harriett)
Pineapple is a colorful fruit, whose color scheme may or may not fit with the existing theme of your household. But for that modern, contemporary look, try out the silhouette print of a pineapple in form of a handmade paper backed ink drawing. Put up on the hallway or the kitchen, with or without a grand frame to go with it.
Pineapple wallpaper –
(Image – Aimee Wilder)
How about something more quirky? If you are in the mood to experiment, this is the one choice you can make without a doubt. Go for this gorgeous pineapple wallpaper in a color of your choice and enjoy the freshness it brings about in the home. Try using it only on one wall to make a focal statement, or all walls for a candy-house look! Such fun!
Wall decal pineapples –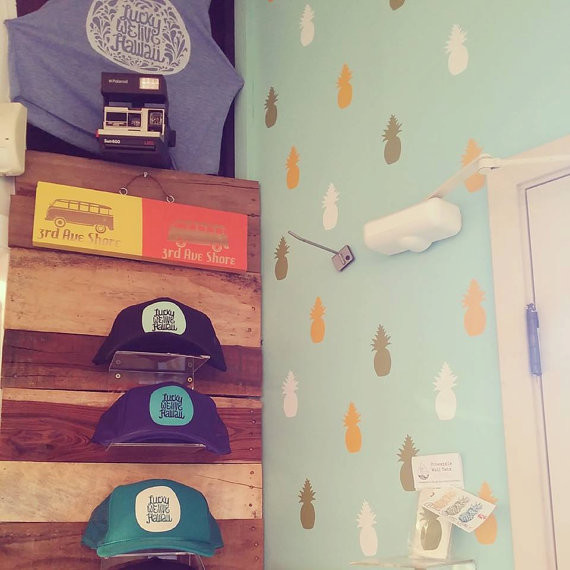 (Image – Etsy)
Want something temporary to dress up that space? Well then, decals is a good way to decorate as they look like permanent additions, but can be peeled off without damaging the walls whenever you start to get weary of them. Paint the wall in a neutral background for these brightly colored decals to look attractive.
Neon cushions –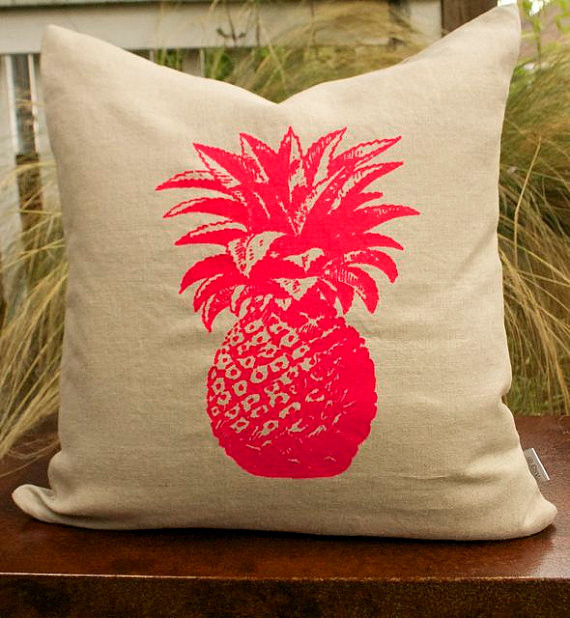 (Image – Etsy)
Why not use the pineapple print over the cushions, that too in a bright color to pep your boring couch up?
We have seen some ways to add more fun element to the boring and serious home décor you have. Check out more ways to apply the pineapple motif in the house design without going too awkward or too loud. These easy ways will transform the home like nothing else.
Pina colada rugs and doormats: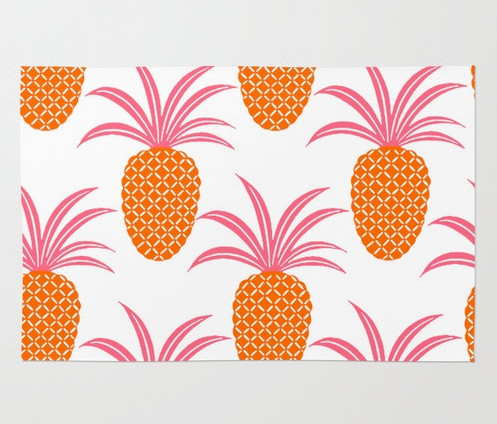 (Image – Etsy)
Let the fun begin right at the doorstep! Redefine the way you enter the home, replace those browns and blues with something as happy as this pineapple doormat. Even rugs in this quirky scheme look fabulous as they lift up the spirit of the room right from the bottom, literally!
Pina-plate:
(Image – Etsy)
How about a china piece to hang up on the kitchen or dining wall – try this lovely pineapple painted plate to add some happy aura to the room.
Versatile graphic pineapple: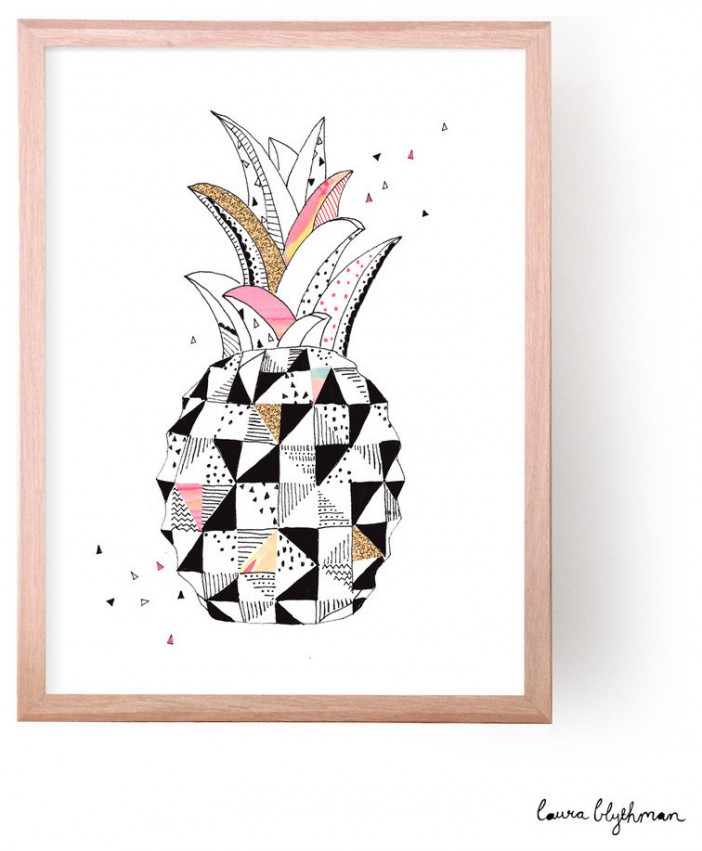 (Image – Laura Blythman)
Use it anywhere. By anywhere, we mean literally over any surface that looks in a need of some mood lifting. Hang it as a wall art, transfer it in the pillow covers, on the table mats or covers, try it on your apron and kitchen towels or put it up in the garden furniture. Very classy and versatile!
Tablecloths:
(Image – Anthropologie)
Why not have a lovely pineapple tablecloth to doll up your table and it surroundings? Interesting colors and textures are all yours to experiment with. Try neon's or make it look subtle in pastels. Have fun with this fun print!
Pineapple prints are so in vogue as they are not just super fun to work around, the shape is harmonious and one can play around with the design elements a lot. Be innovative and include it creatively in various aspects of the house. Have fun with this groovy, exciting print!