Designed for a versatile client, in love with nature and surrounding mountainous capes of Yatsugatake, the Kidosaki Architects Studio have come up with an innovative architectural breakthrough for an overhang residence, Yatsugatake House.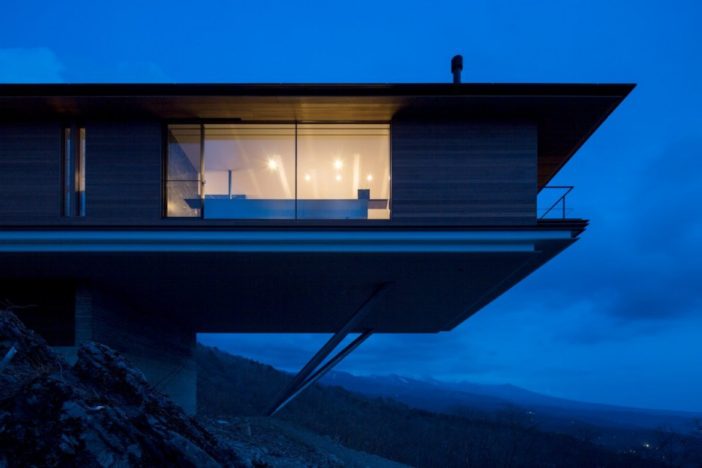 The original design idea and concept was to bring in as much as of the exterior views right into the living spaces of the house. With two structural columns supporting the base of the house, the entire section of the living, dining and entrance face the vast expanse views of the surrounding mountains. Full height glazed windows, doubly insulated to keep away the harsh rays of the sun, open up to the prismatic scenic views of Nagano Mountains. It is seen as a rectangular block in the plan with spaces arranged one after the other in an orderly manner. This has helped the architect to maximise the openings without any internal walls that would act as a barrier to the outside views.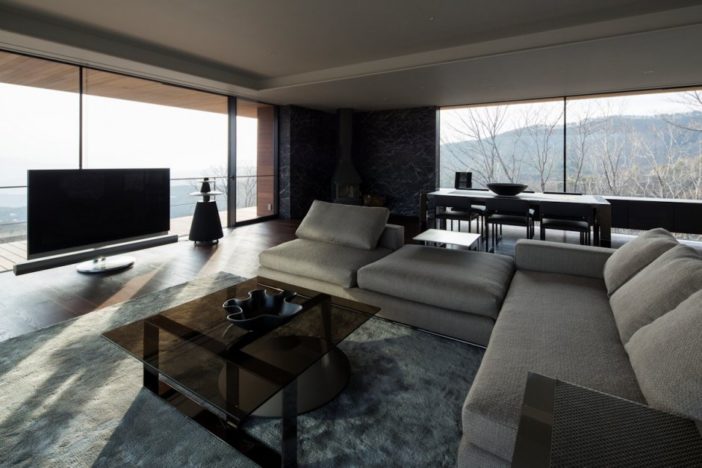 Simplistic approach to the overall design resulted in the completion of an innovative design that breaks all confounding barriers to design. Cantilevered to a large extent, the base of the house rests on a cylindrical column that braces the edge and central thrust of the house.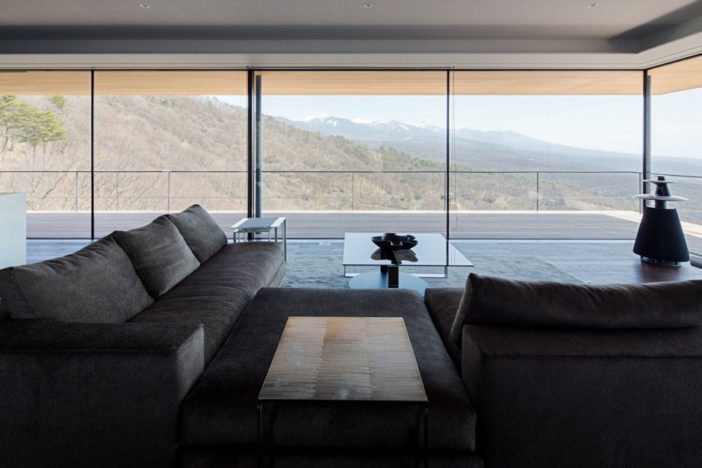 A clean palette of materials, mostly of grey tones adorns the house with restricted furnishings. It is done to create a clear focus and direction to view the exteriors from the comfort of home. Splendid views are thrown from all the three sides of the house bringing in light and fresh air from the mountains. A very holistic approach to design, the Yatsugatake House has the yin and yang element that comes into play by fusing a solid into a void space.
Photos By :-Junji Kojima