Designed and built by DCA Architects, the headquarters of Group DCA Office, in New Delhi, holds significant importance owing to its sustainable design of structures and adaptable use of spaces. Built from an existing structure, the office for the architect's team focused on the concept of evolving spaces from a boxed volume. In this case, the boxed volume needed to be adaptive with a multiple character to sustain and evolve as a structure.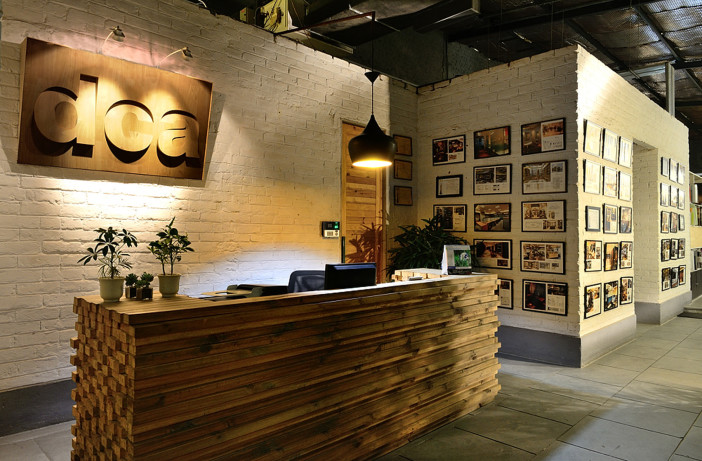 Accordingly, the office space is a cluster of both isolated and shared zones, whereby each zone is well ventilated and airy enough to allow optimum circulation around the rooms. Originating from the main entrance vestibule, the office space travels through two segments, which divide one from the other space. The former relates to the meeting and communal rooms whilst the latter space, also known as the working studio, stands occupied by the design team.
Primarily, the shared zone is resplendent with an open space for effective brainstorming and interactive sessions with clients and co-workers, whilst more specific cabins stand reserved for client presentations and vendor dealings. In all of these, the concept, to generate a mixed use of space, is visible from the inception of the office design. It also acts as a reading, learning and open canteen as well for workers to dine at consecutive intervals.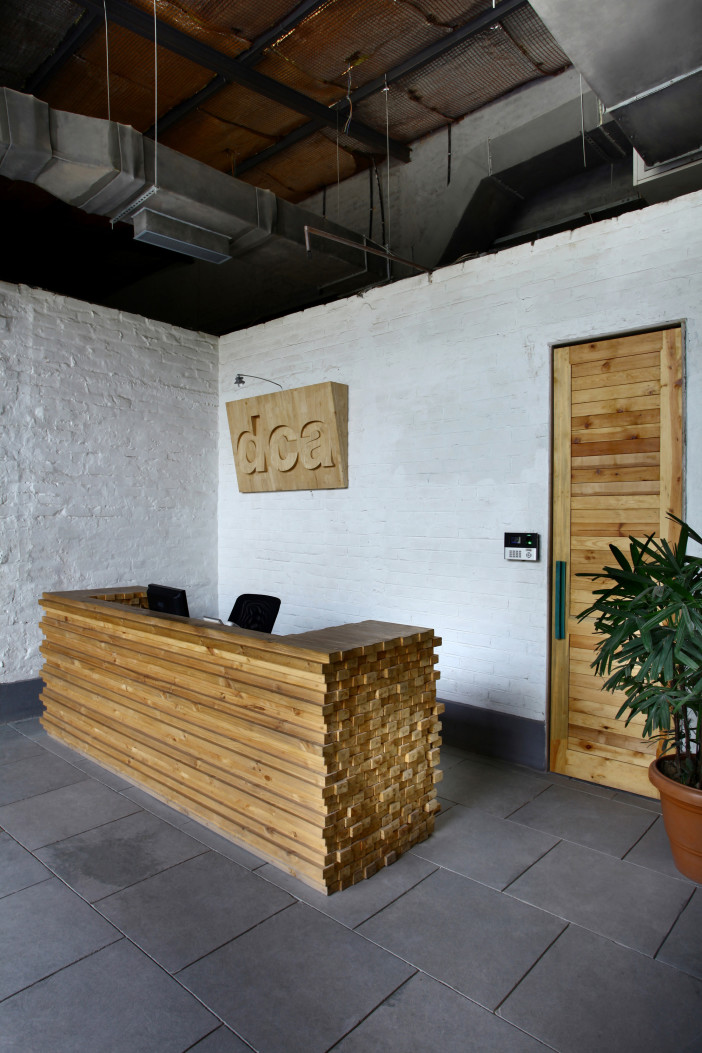 At the design studio, space is largely composed of four cubic volumes, which take control of specific working departments and act as a mediator to the main working hall. In short, each of these cubic volumes, built with brick and glazed partitions, segregate space in an organised manner, thus ensuring seclusion from the communal areas of office. In essence, the use of materials, space, and innovative design ideas and concept, to adapt an existing structure, results in a resourceful working station, in a minimalist style.
Photos By: Kapil Kamra