Constructed by Team Green Architects, the Wakatipu Guest House stands as the ideal retreat, amidst the rural charms of Dale field, New Zealand. The villa, best described as a robust ultra-modern retreat, comes with features and functionalities, with an accommodation capacity of up to eight guests.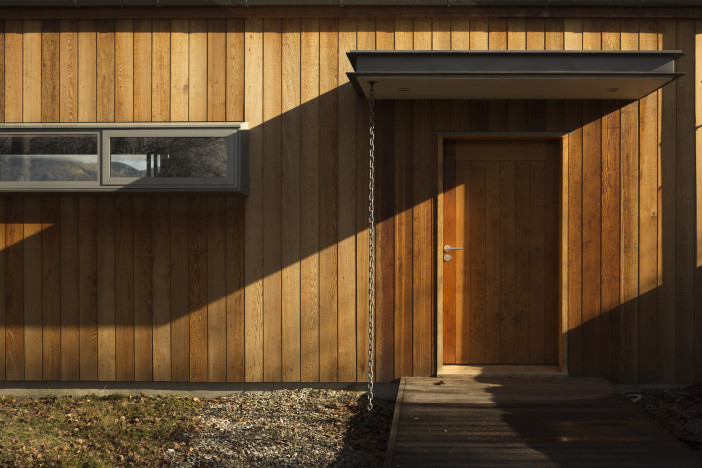 A specially conceived and designed bunkroom, features alongside a master bedroom and a straightforward yet well-appointed bathroom. Interestingly, the prominent design feature present within the bathroom is the glazed subterranean roof, with a recess, which splendidly frames the skyline, and faces upward towards the Coronet Peak.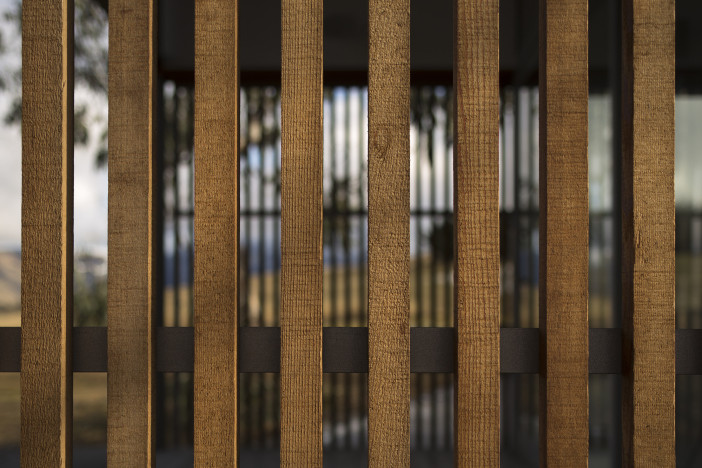 On the other hand, the architects partially concealed the guest house in the midst of a grove of Silver Birch tree, which evokes a sense of tranquillity and seclusion, while the main residency exists nearby.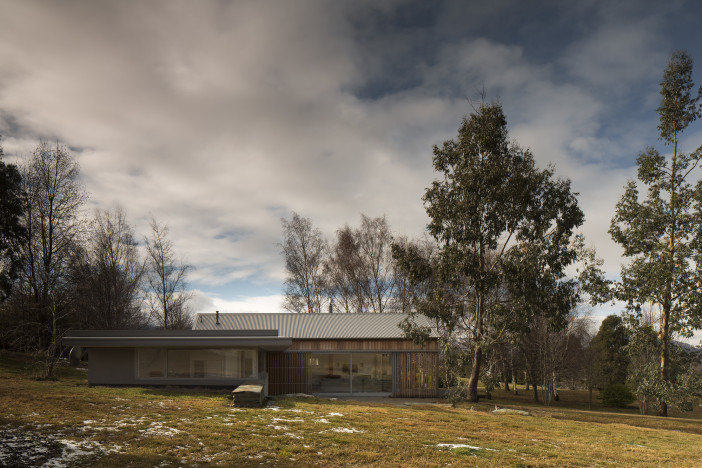 The architectural design revolves around the union of two highly distinctive and contrasting forms of building. An ultra-modern and partially submerged pavilion comprising of a large flat hovering roof is home to the bathrooms, and bedrooms, whereas a conventional pitched roof shed is home to a sheltered loggia and shared living spaces.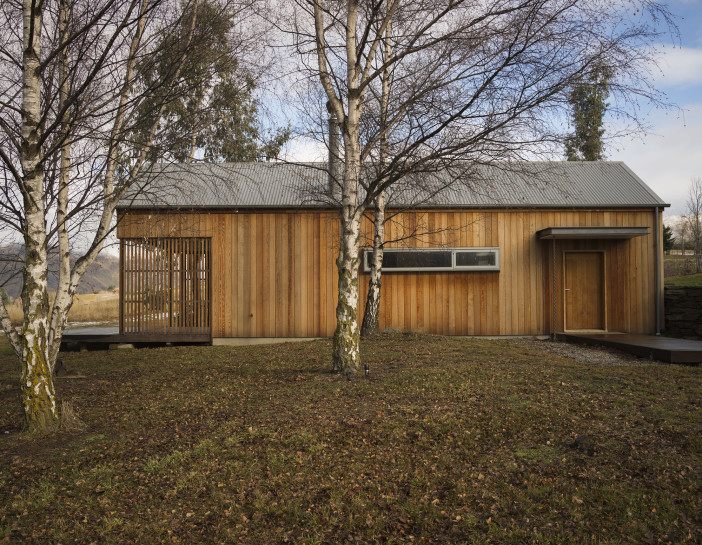 The loggia and living terrace facilitate open air and feature adjustable Cedar sunscreens, which allow a greater control over sunlight and weather conditions. The moveable Cedar sunscreens feature natural Cedar, which is congruent with the natural textures of the surroundings.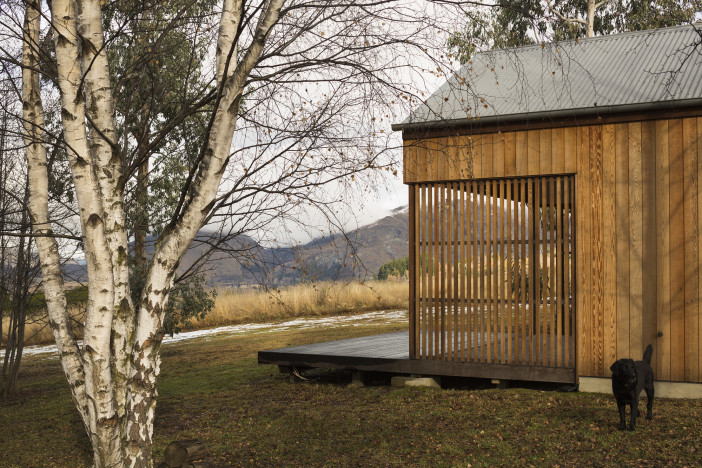 Eventually, the exteriors harmonize with the natural elements of the surrounding landscape while the interiors revolve around the comfort of guests, hence functionalities remain enhanced accordingly. The furniture incorporated into the design responds to the needs of inhabitants, therefore facilitating great comfort.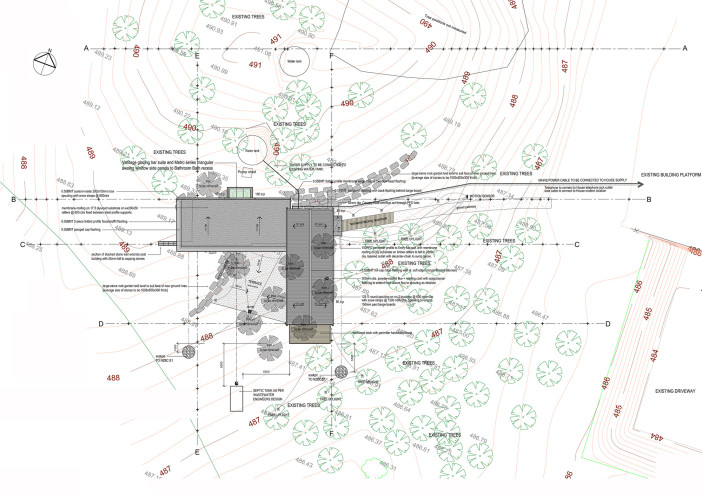 Overall, the architectural and interior design focuses on accommodating guests and serving as the perfect retreat nestled in the arms of nature. A mélange of private, shared and open spaces contribute to a comfortable living experience. Additionally, the architects employed ingenious construction techniques to facilitate the benefits of natural elements.
Photos By : Sam Hartnett