The Guilhermina Restaurant by FGMF Arquitetos, situated in a bohemian neighbourhood in Brazil, speaks of a unique rotisserie restaurant based on a modernist concept in terms of architectural design.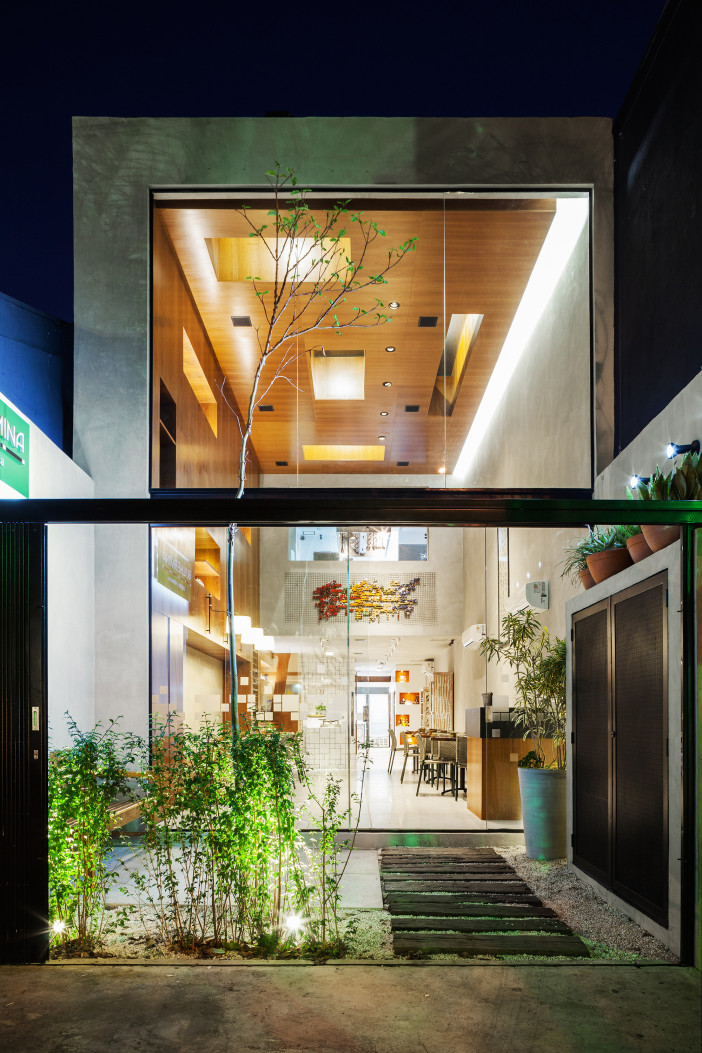 Originally, a dilapidated building, the site is now home to this restaurant set on a plot with a small setback at the front. For functional and recreation reasons, the setback comprises of the restaurant's entrance, a garden and a waiting area. Interestingly, the entire tall structure of the restaurant stands constructed with a concrete finish on the exterior and interior as well.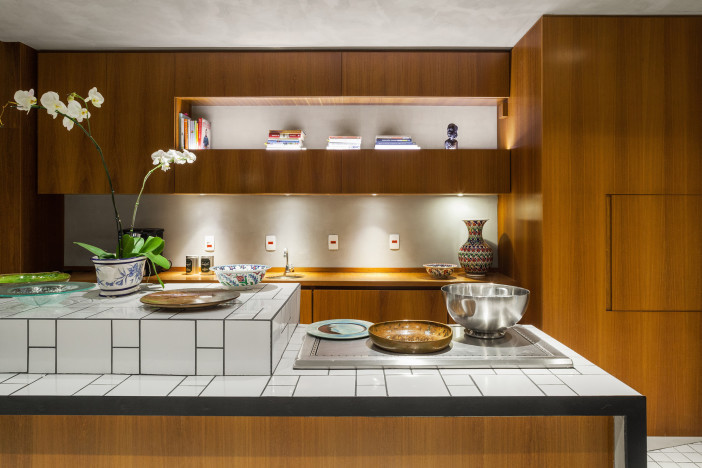 Furthermore, the other prominent feature of the design is the kitchen situated on the top floor of this two-storey building. Prominence stands achieved by the kitchen owing to the glass panel that encloses it and makes it visible from the floor below. Apart from the kitchen, the top level houses an office and service area.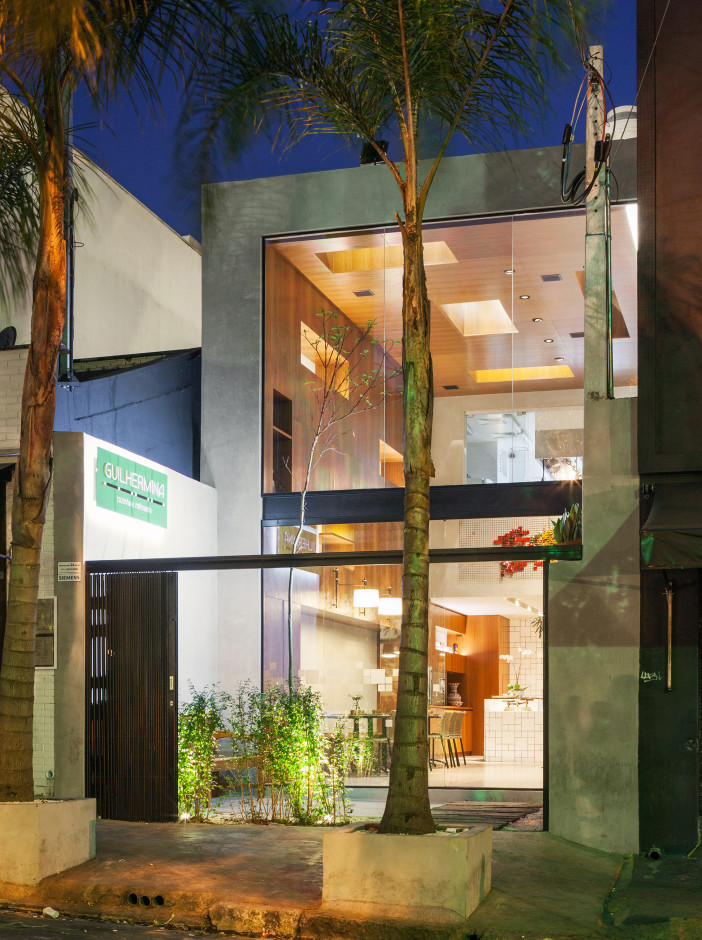 Conversely, the level below remains dedicated to the bar, display area for cold cuts and hot foods, dining area, frozen storage, and cellar for wines. The entire design revolves around functionality, where the roof houses water tanks connected to the exhaustion inlet pipes for air conditioning equipment.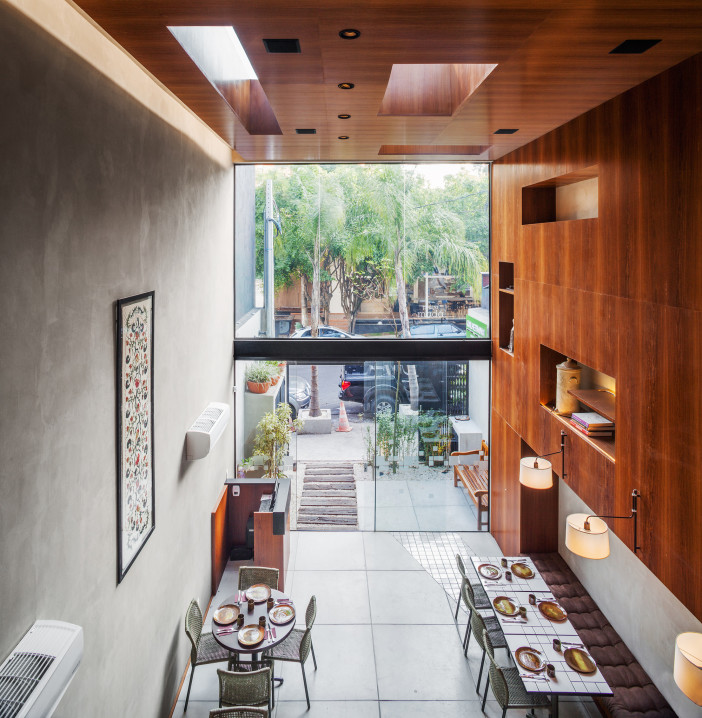 Quite ingeniously, the architects have established a contact between the street and the restaurant by retaining the three-meter setback, which now boasts of a small garden. To facilitate an extremely eye-catching element, the architects have glazed the entire frontal façade for lively visuals.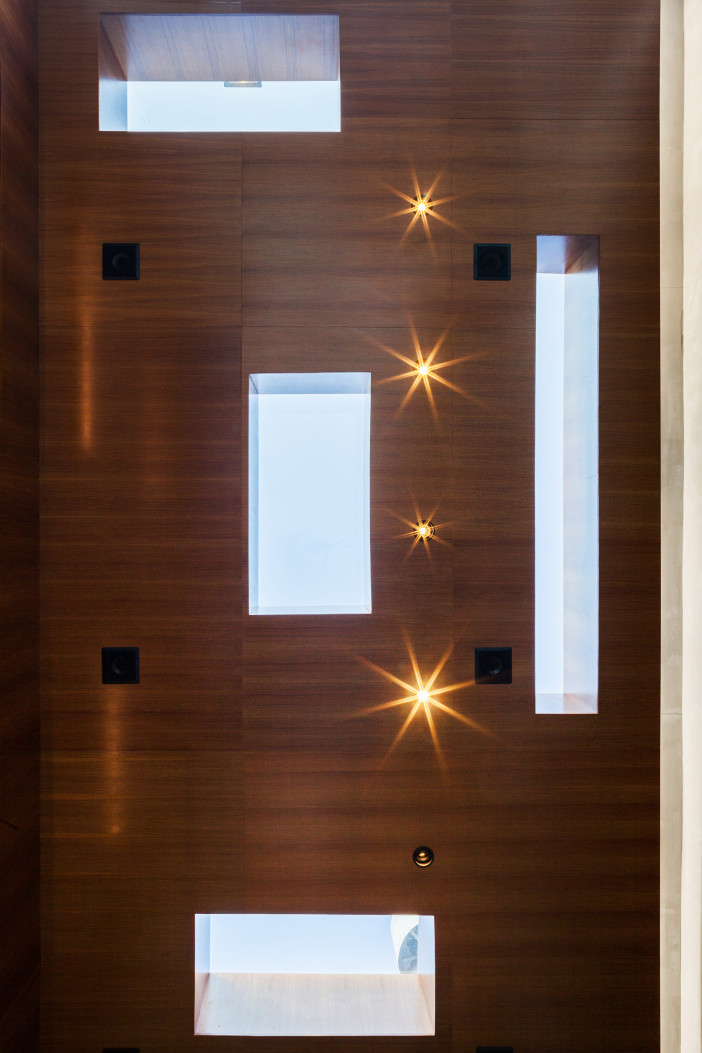 Interestingly enough, the architects bring liveliness to the interior décor by the various ceramic exhibits crafted exquisitely by the local residents. The high ceiling area stands adorned with a sculpture made using ceramic pieces and wire gauze, whereas signature crockery for Guilhermina Restaurant equally steals the limelight of the décor. Even the bathroom interiors stand, thoughtfully done, using graffiti on the walls with porcelain tiles.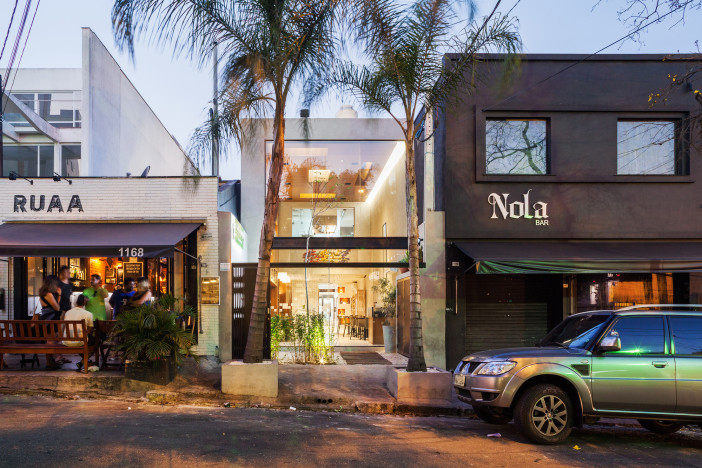 The overall architectural design is functional in a flexible manner, where practicality along with sophistication remains prioritized to retain the relationships between the exterior realms and the interior décor.
Photos by : Rafaela Netto