The Haus D10 project was completed in the year 2011 by Werner Sobek, a well-famed design studio based out of Stuttgart. The beautiful home boasting of some of the finest exterior and interior design ideas is located in Germany on the south in a place named Biberach an der Riss.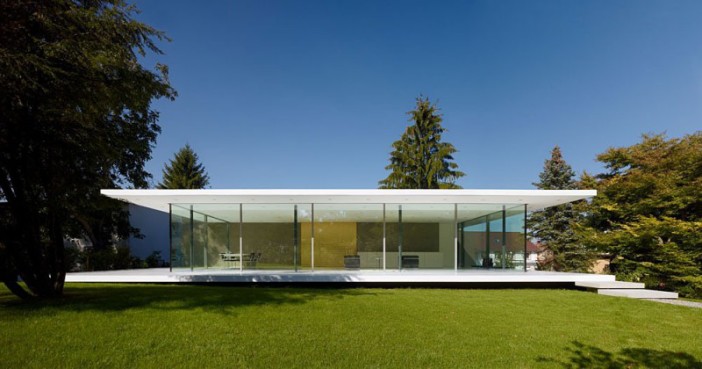 The exteriors: The house, located in a residential area, can be accessed through a driveway. What make this house unique are the two parallel walls that make up the constructions. One of the many aspects of the design is the designed glazing that works well in creating the perfect spatial enclosure, with a flat roof and huge patio. The patio is such that it connects the indoors with the outdoors with ease.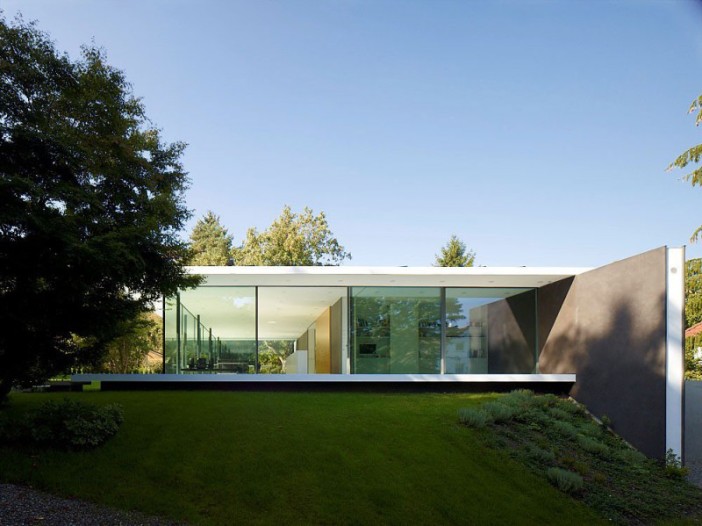 The construction involves the living areas on the ground level, while the rest of the rooms are in the basement.  There is also the double garage that can be accessed from the basement with ease. More of a self-dependent house of sorts, the construction includes a highly resourceful heat pump and geothermal energy system, which can offer warm water with heating and cooling needs. The roof, for the entire area, has a photovoltaic system that creates more energy as compared to what the house needs on a daily basis.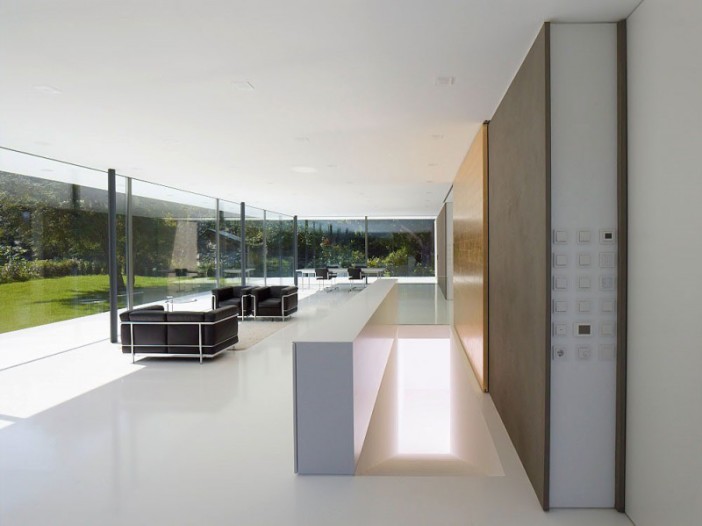 The interiors: The unique floor to ceiling glass wall concept works extremely well for this house and brings in all the essential lighting, air and ventilation as expected during the day time. Glazed walls of the house, either in white or gold, blend exceptionally well with the polished floors with ease.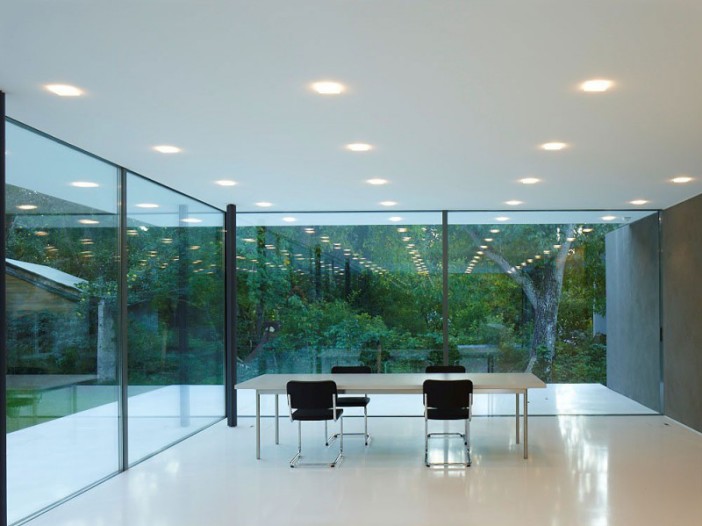 Furniture and lighting: For the furniture, the choices are contemporary with unique straight shape items chosen for most of the rooms. The lighting has been done with mixed flavors. LED lights in the ceiling in parallel lines create a unique effect.
Photos by: Zooey Braun