Ippolito Fleitz Group is a well known German architectural firm with tons of projects in their kitty, and one of their widely appreciated projects is the Haus F. Located in the beautiful locations of Denkendorf, Germany, the house spreads over 3,229 square foot. Without going overboard with too much of design, the design studio has worked on making smallest things work. The living area features a large L-shaped panoramic window, which offers the view of the entire village. The area around the window makes for the perfect relaxation zone and is excellent to grab a cup of coffee.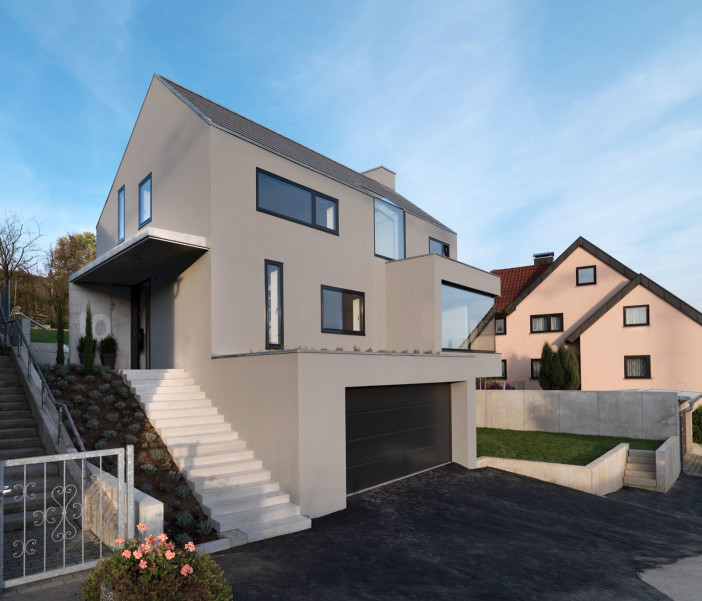 This is mainly a three floor residential space in the shape of a trapezium and features large windows meant for views and lighting to the best possible extent. The well conceived projecting glass structure of the living room ensures that space is enhanced visually and otherwise, without increasing the building costs. The façade of the house has been essentially plastered in gray for a very smooth finish, while the roofs have been tiles in the same color for a universal feel.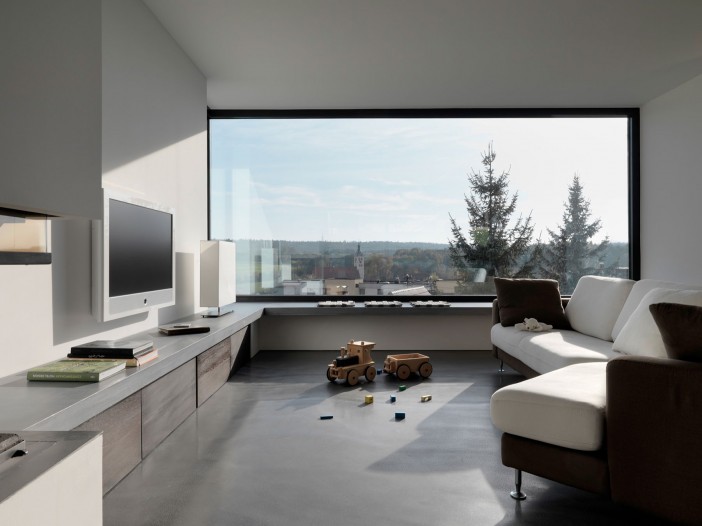 For the space, the living area has been used in a single flow with space for kitchen and dining without any walls, while the stairs lead to the other living areas. The furniture is mostly in wood but much in the modern style to complement the smooth exteriors and interiors. The soft lighting with most lights concealed in the ceiling is one of the highest highlights of the house.
Stunning, minimalistic and truly endearing, the Haus F is all about making the right use of space and yet keeping the costs under control with minimum walls and additional constructions.
Photos by: Bruno Helbling