The Haus W project was completed in the year 2007 by Kraus Schönberg Architects, a London-based studio. Located in the beautiful settings of Hamburg, Germany, the house spreads on an area of 1,400 square feet on two different levels.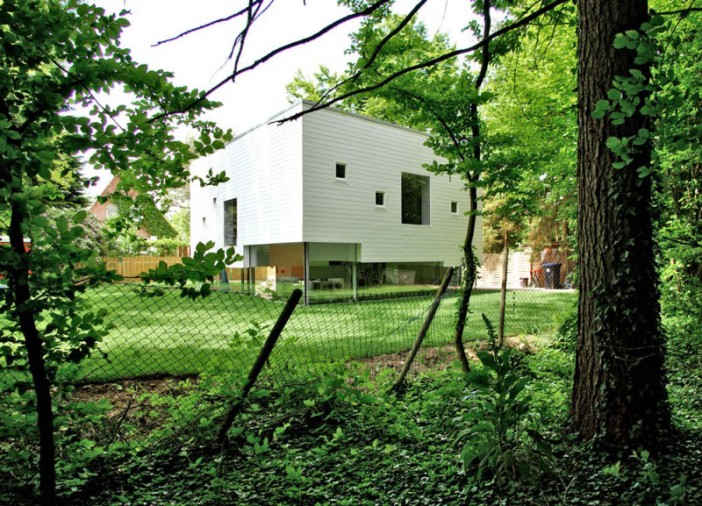 The exteriors: The house has been designed to cater the family of four, with the clear intention of having a budget home that runs on low energy. The upper and lower parts of the house are too much different from one another. The upper level contains the rooms of different height, including the bedrooms, bathrooms, children's room and dressing rooms, much in line with the needs of the two kids and parents.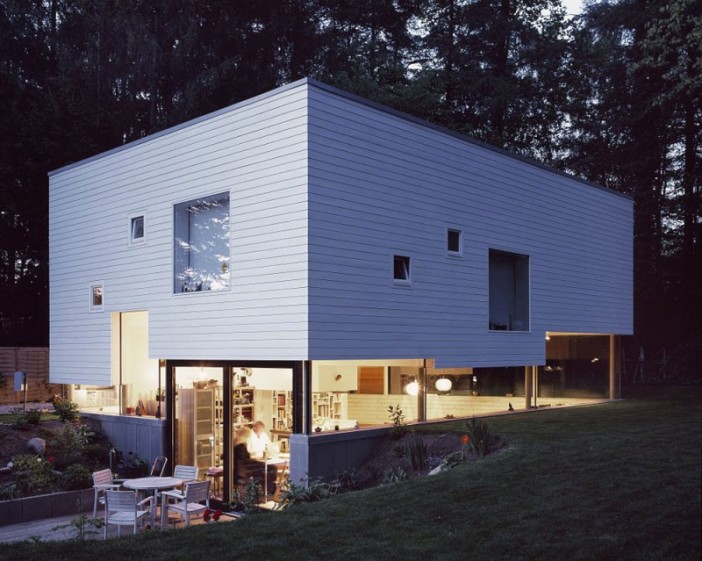 The rooms are oriented towards the inner atrium and also towards the outside garden, creating an openness that ensures a blend of functions. The material palette consists of CNC-cut timber panels, which have been chosen to define the spaces, add and escalate the levels of insulation, and bring the green element with the recyclable feature. The lower levels are designed as a part of the ground, and offers amazing direct views of the garden with ease.
The interiors: The flooring of the house has been also done with CNC-cut timber panels to keep up with the small budget that the family had. One of the stunning features of the house is the long bookshelf design on a wall that spreads on both levels providing unique interior ideas for the book lovers. A wooden staircase leads to the upper level of the house.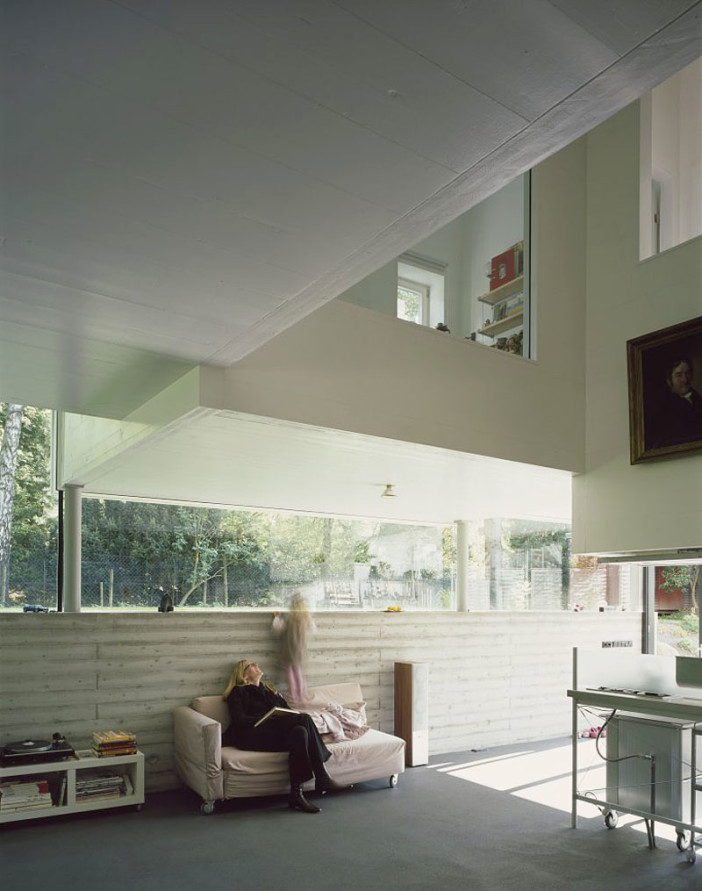 Furniture and lighting: The furniture choices are mostly contemporary with soft couches and beds that are on the budget end. For the lighting, the choices are varied with use of single pendant lights and ceiling mounted lights that have been used as the height and needs of the room.
Photos by: Ioana Marinescu