Teenage bedrooms have never been so stylish. Transform your teenager's room into an elegant, practical and sophisticated place which is multi-functional where dreams can weave, soar high and achieved. Stemik Living provides you with a furniture range that offers clever storage solutions which make style and utility ideal for small rooms and large rooms. As a bonus you can get a 3D design prepared free of charge based on your floor plan.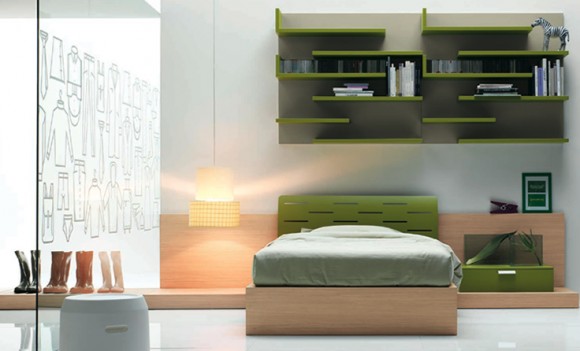 This particular composition is an illustration of furniture arrangement for a teenager's bedroom. The Blog Collection furniture is available in 3 wood finishes and 15 colors. The color palette gives your teenager plenty of choice to personalize their space. The design in not just contemporary but provides abundant storage options at varying heights. A show stealer design hands down!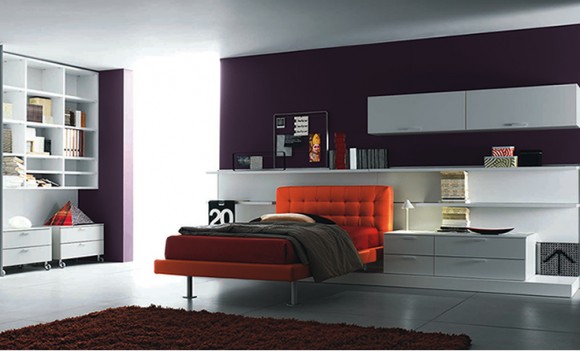 For someone who is vibrant and colorful, this Blog Collection arrangement does full justice to the taste, mood and ambience as it's available in 15 colors. Plenty of mix and match options to experiment with. Accent colors are adding the required punch to create focal point against the white shelving, drawers and cabinets.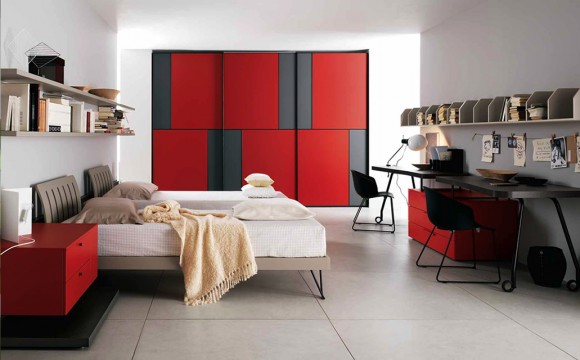 The Mela Collection has a unique styling streamlined with clever arrangement of each furniture item. The twin beds, desks and huge closet make it very feasible for your teenager to have their own private space amid sharing. The range is available in 4 wood finishes and fronts are available in 9 wood finishes and 8 colors making it quite exquisite.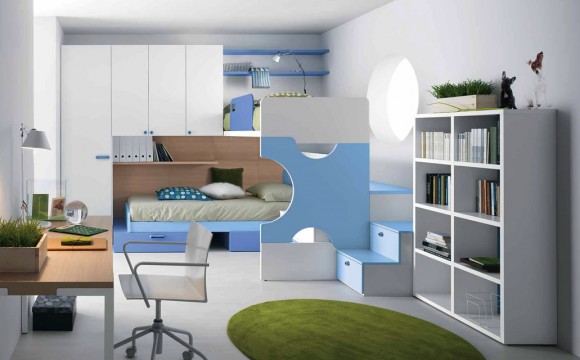 Yet another clever design from Mela Collection that makes optimum use of space with creative arrangement. Just the right amount of color and soft hues makes it look spacious and sophisticated, ideal for a small room. The single bed has ample storage options under, above and by the bed. The full height closet adds to the height and makes it look organized.