DeForest Architects are known for designing homes that are close to the nature. They have designed a marvelous home in stunning hillside locales of Bellevue, Washington, USA for a couple. The company talked to the couple who insisted on renovation because they simply did not want to move out. Keeping the needs in mind, the designers have come up with a stunning solution for the home that is truly visually pleasing with spectacular views and yet maintains the essential privacy.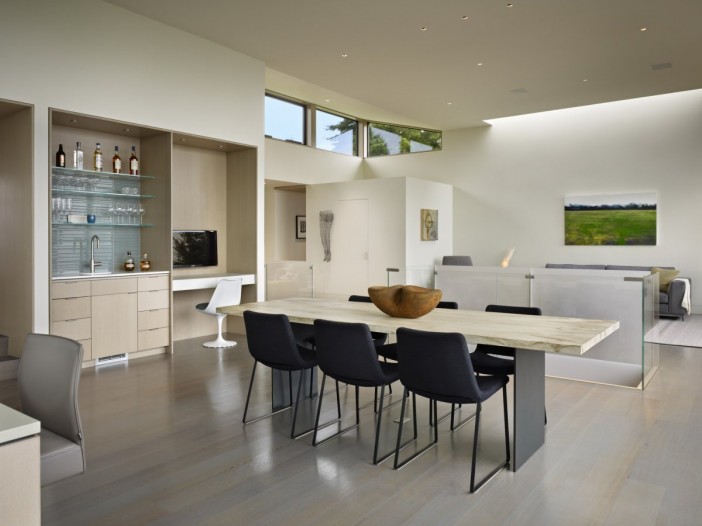 Moving on to the design, the designers have focused on using wood in the most impressive way possible to match the surroundings. Materials like oak and walnut are combined with modern elements such as steel for the more volume and amazing natural lighting. Within the interiors, there is an extensive use of wood and its natural tones, while the color theme is more black and white. The large panes of glass deal with the essential need for natural lighting and have lean frames. Interestingly, there is no use of open furniture here and they have focused solely on cabinets and wardrobes with a few benches.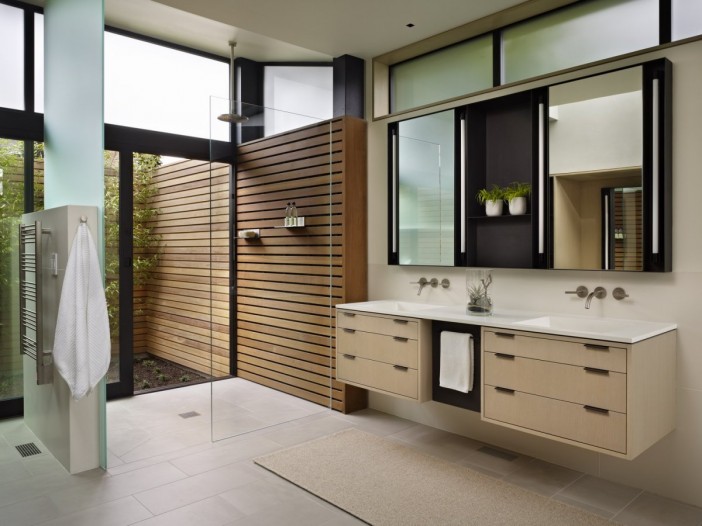 The floors are marbled in light shade, and to offer the essential contrast, there is use of tables and chairs with black accents. A few paintings and stickers have been used for necessary style. What is inventive is the use of artificial lighting where the lights are in the fall ceiling with natural bed lamps being used for soft but bright lighting. For the right number of bright accents, ottomans and other elements have been used in yellow and purple. A perfect home in the woods in the perfect style!
Photos by: Benjamin Benschneider