Try finding a combination better balanced than black and white. It is almost impossible, as they are perfect complementary colours. White is all light and brightness and black is all broody and dark – when used in perfect proportion, create an almost magical effect. Use these interior design ideas for your home or office; they are simple and easy to do it yourself over the weekend:
1: Plywood art –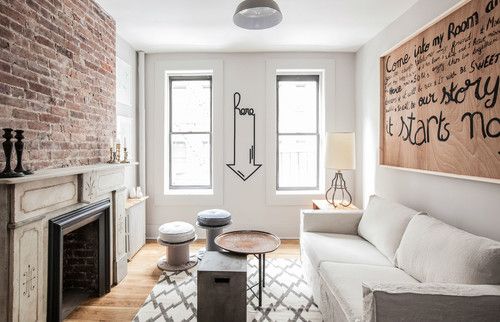 [Image – The New Design Project]
Take a raw plywood board and paint it up in the lyrics of your favourite song or let the kids have fun on it writing their messages for the guests or you. Hang it up directly on the wall by attaching with screws and get some moulding to border it up.
2: Blackboard wall –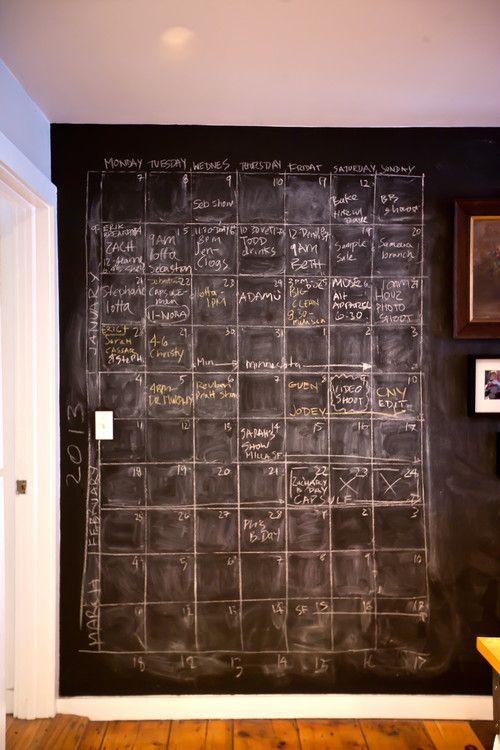 [Image – Chris A. Dorsey Photography]
Paint a spare wall in the living or kitchen area with blackboard paint and map out your to-do and monthly planning over there! A great way to connect with family as you go about the daily life, this idea will not let you forget the important things to get and other organization titbits.
3: Black and white dining room –
[Image – JONATHAN CALVERT | Interiors Photographer]
Infuse magic in plain walls of the dining area with some black paint and white highlights in the form of mouldings. The graphic dining room will become a talking point amongst your ear and dear ones!
4: Black magic –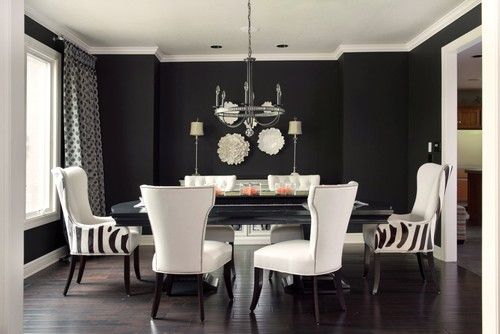 [Image – Kathleen Ramsey, Allied ASID]
Paint a wall black in the living or dining room from top to bottom, without any embellishments anywhere around it. Add stark white ceramic plates around the central portion of the wall and counterbalance with white element in the furniture of the room. An ideally balanced, rich-looking room is ready!
5: Door signs –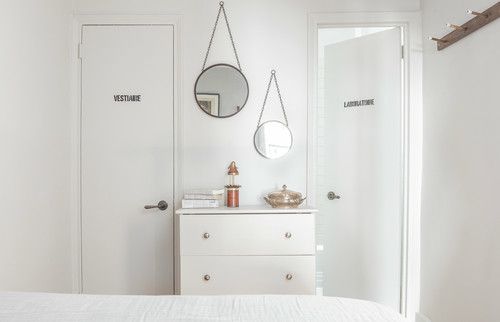 [Image – The New Design Project]
Get black decals or stencil some black lettering on the room's doors to make it more interesting. For a minimalistic, modern room, this is a great way to add interest without any dominating element.
6: Photo corner –
[Image – Gaile Guevara]
Black and white pictures look amazing, and so do black and white plain frames. Paint your entryway white and add a smattering of personal and family pictures in greyscale, framed in chunky white and black frames. This is one of the amazing decoration ideas to welcome guests into your loving home.
7: Accent wall –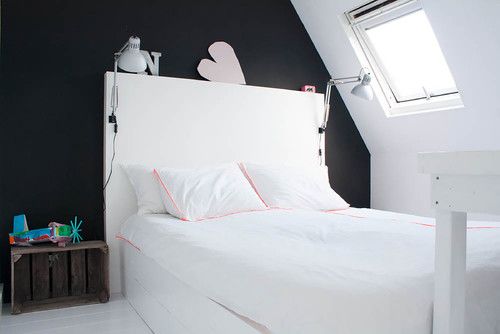 [Image – Louise de Miranda]
If a bedroom is small or you are set to decorate the attic bedroom, but there is not much scope in terms of space, try painting one accent wall in black and keep everything else white – the bed, bed back, curtains and furnishings and accessories too. Here is a stunning room for you!
8: White chest of drawers –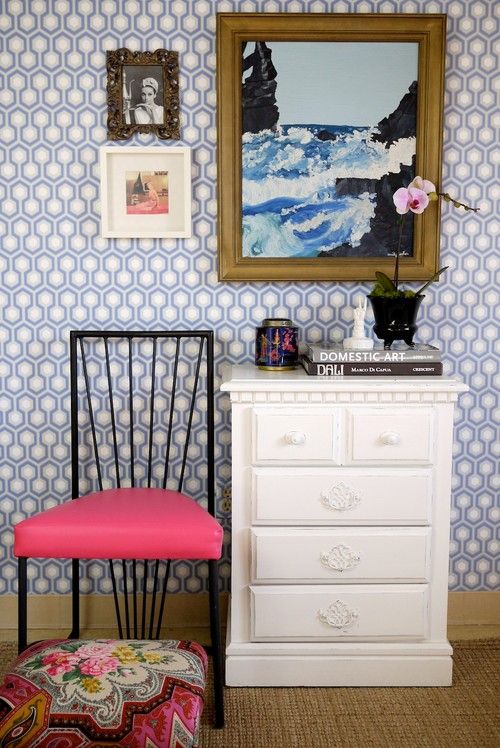 [Image – Mend]
Picked up from a thrift store or second-hand store, this was a cheap looking article which has been transformed with the white paint. Everything including the knobs and handles is painted and it looks stunning alongside the black metal chair.
9: Graphic entryway –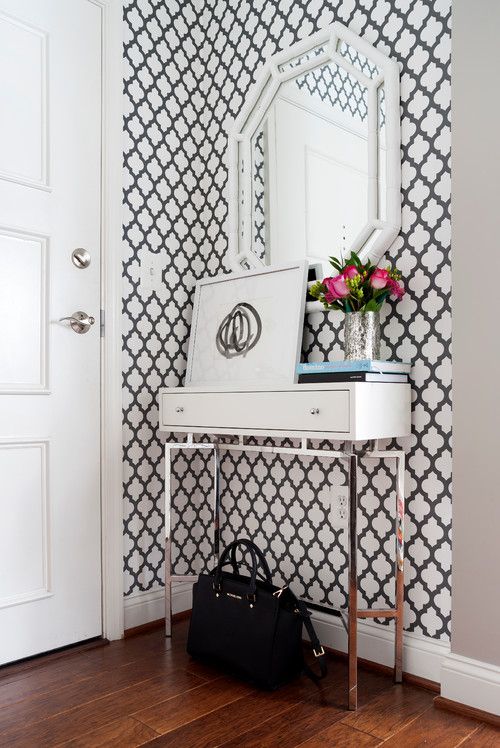 [Image – JWS Interiors]
The best part about tackling the small entryway area is that there is a little space where you could experiment, before being confident enough to deal with a larger space. The transformation also needs lesser people and money, and you can do it at home easily with some paint, decals or stencils. Try applying a nice design in black and white and accentuate using a handmade abstract art framed in black. What a way to use up a Sunday!
10: Typography –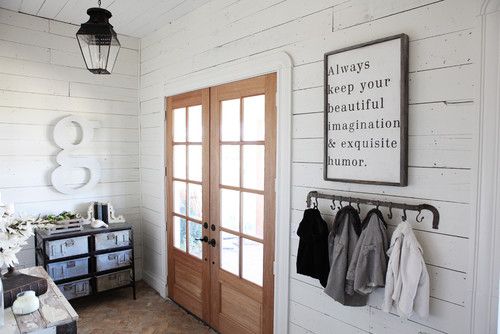 [Image – Magnolia Homes]
This is an idea which is actually execution-worthy in a single day. Get your favourite quote printed, stamped or stencilled on white canvas and frame in bold black. Hang it up against a light background and enjoy the effect this unusual frame has on people. Add more rustic elements about the frame – like lanterns, chest of drawers and hooks for clothes.
These are just a few inspirations which could be applied with ease and by oneself in the house. Figure out the areas that are in need of renovation and adapt the decor ideas given here according to the space and requirement in your house. Have a great time renovating!