Millions love to work from home, or at least intend to have workstation at home where they can work without being disturbed. One of the most creative and smart ways of setting up a home office is to choose the space under the stairs, which often remains ignored. The scale of the setting may differ with the amount of space available and the investment desired, but the idea itself is open to many interpretations. Here are some exceptional ways to design home office with style and perfectness without making decor mistakes.
A simple desk with storage: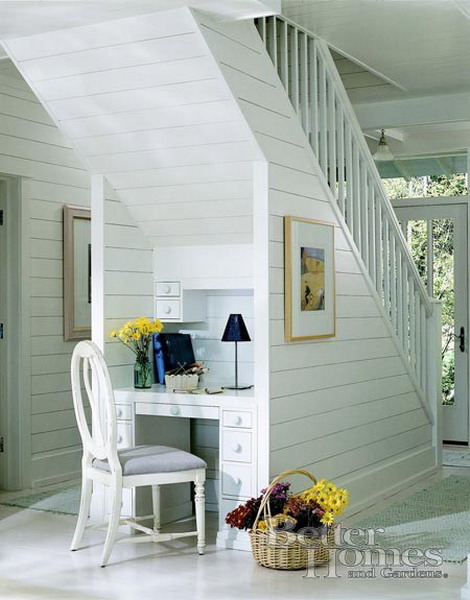 Desk under stairs
Office Under Stairs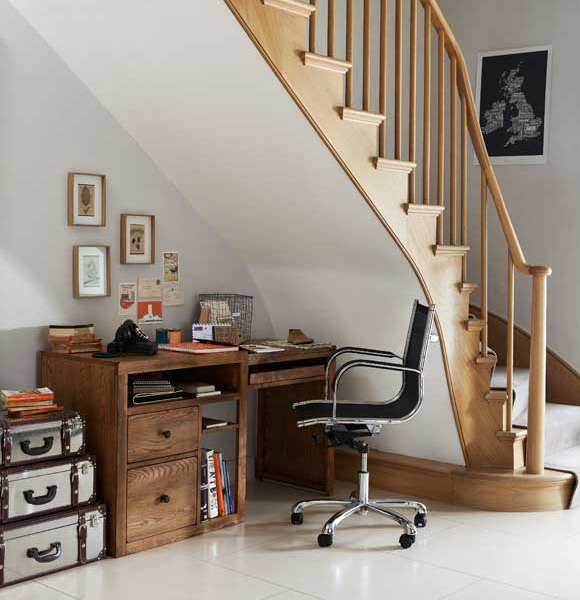 Under stairs desk
When you don't need too much of space for working and don't want to clog the area, it is best to choose a simple table for the space under the stairs. However, since the design doesn't focus on the use of expensive furniture, there must be some extra attention for the walls. This can be done with a striking finish for the walls and adding a few paintings on the side walls. You might require some space for storage, so look for desks that come with a few drawers.
Workstations for better functionality: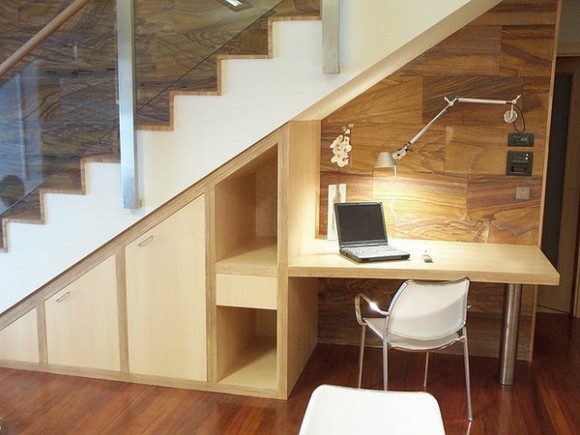 Staircase Design Ideas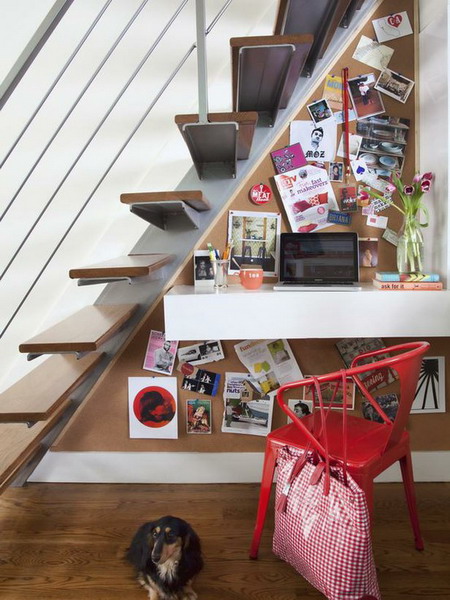 Under Stairs desk ideas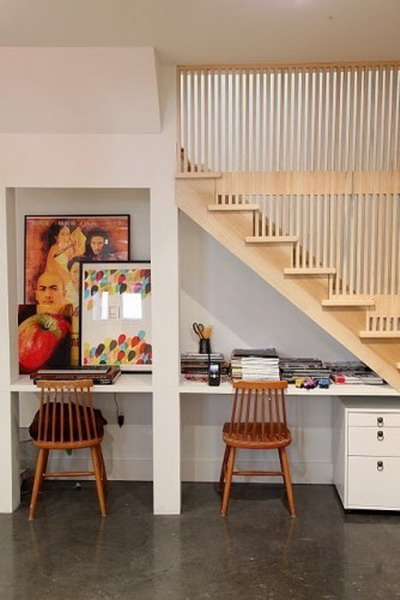 Under stairs design
There are exceptional workstations that are versatile and smarty enough for all kinds of spaces. Such workstations come with a desk, a few shelves and some space via cabinets and drawers. Mobile cabinets can be excellent ways to store a few books. While there are 'ready to use' products in the market, you might even think of getting the workstation customized for the space you have. Since we are talking of an entire unit here, it is best to check for designs that come with a finish and incorporate a theme without additional details.
Use of shelves: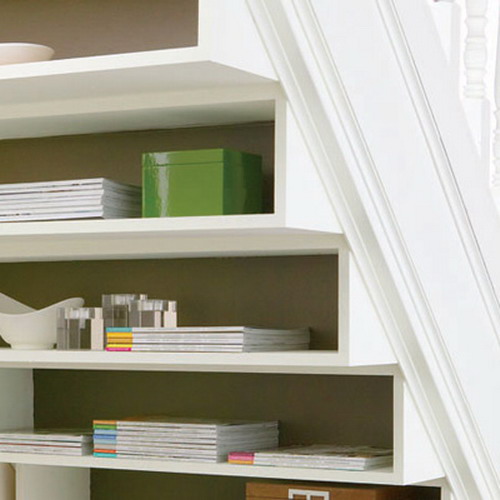 Under the Stairs Desk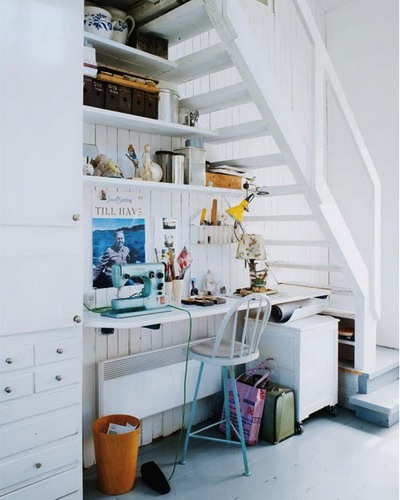 Office under the stairs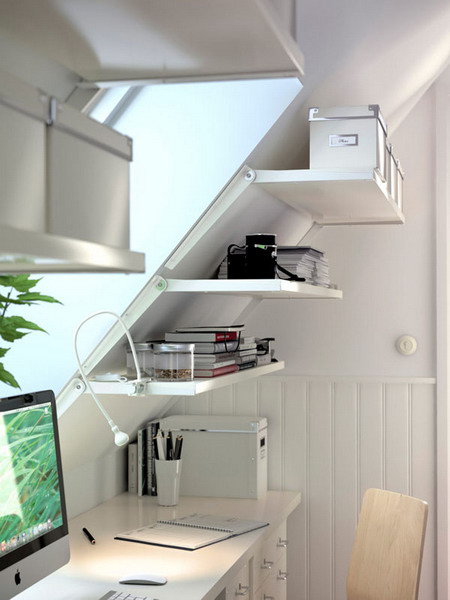 Under stairs office
For homes with open ladders, creating a workstation might not be the right idea, but what is more practical is the use of shelves. Such shelves can be attached to the stairs or can even be hanged suspended from the wall. The amount of space available is what that decides the length of the shelves, but it is best to choose shelves of varied lengths to bring more attention. Painting the shelves in the color of the ladder in contrasting shade with the wall can be a good idea for decoration.
Workstations in a cabinet: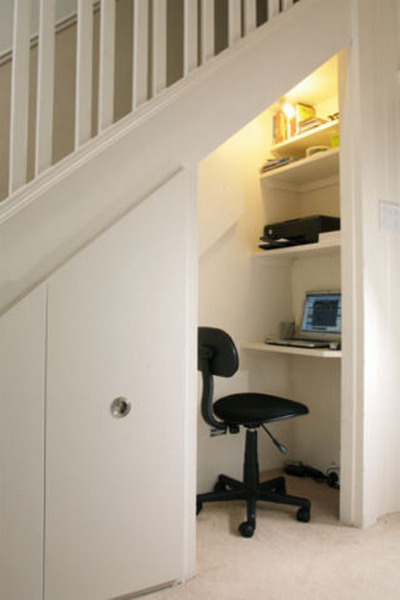 Desk under stairs design ideas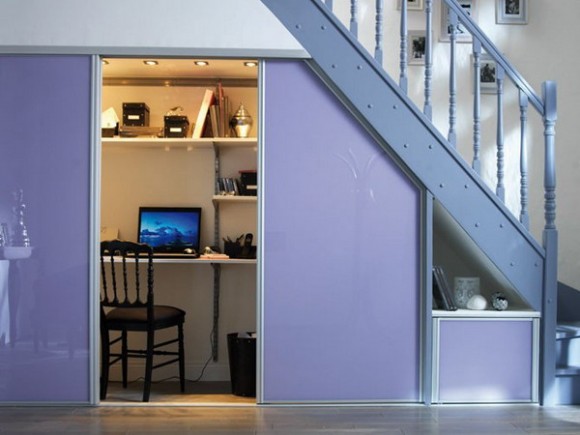 Home office under stairs design ideas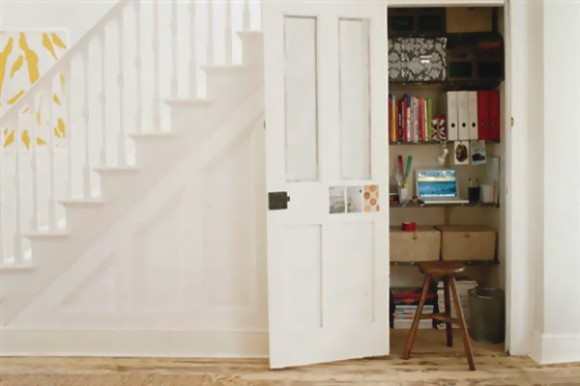 Space under stairs design ideas
If the space is good enough to make a cabinet, the workstation can be just under the stairs and separated from the rest of the area with a door. There can be excellent use of space here, and you can save some inconvenience by using a sliding door. Such designs are excellent for those who seek solitude while working. All you need to make sure is the space you have because there is no point in congesting when you have almost no room for movement.
Space under stairs design ideas
Furniture for under the stairs
Think of home office in a different way, and the options will be plenty for your home!