Belgium-based Hostel Wadi stands, as an eco-design structure, constructed by Studio Bernardo Secchi & Paola Viganò.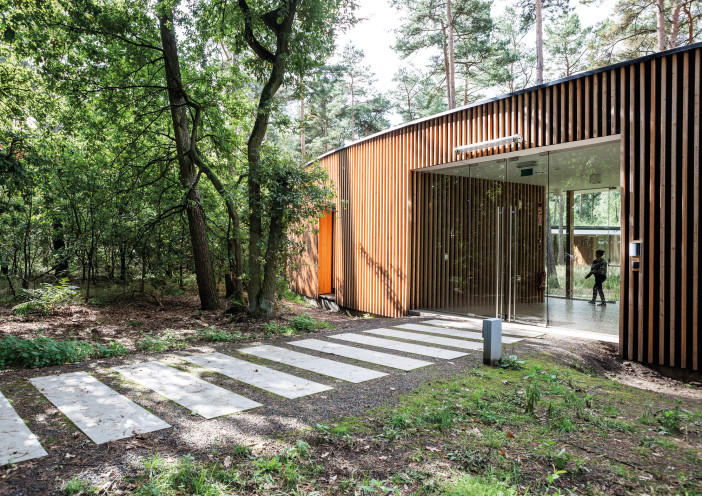 Situated amidst a sprawling forest and home to the earliest military base, the Hostel Wadi wraps around the pine forest in an 'O' shape, with a circular offset on towards the central axis. Much of the green zone stands retained while an ever-changing circular, winter garden promotes continuity and facilitates the growth of foliage around the hostel.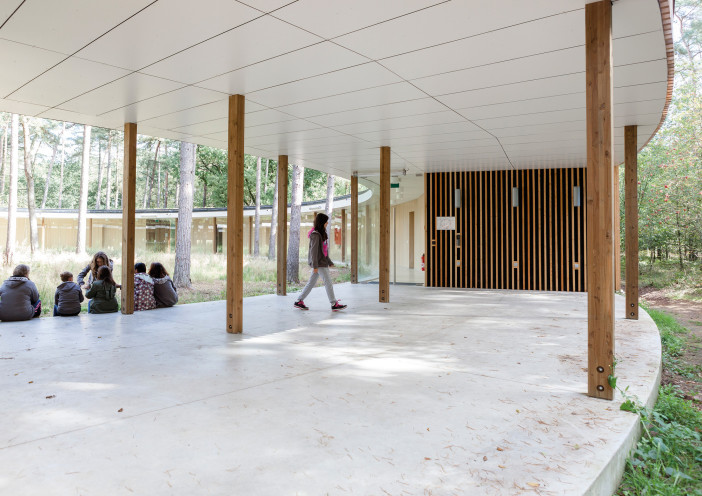 The unique conceptualization and interpretation of the landscape form the basis of this project. Essentially, three basic landscapes prototypes thrive around the hostel, namely the educational, the military and the natural landscape. Moreover, the design of the hostel stands built in such a way that it seamlessly blends with the surroundings. The entire structure, built in wood, revels in fine architecture detailing, which improves the quality of the inner space, which sequentially forms into evolving rooms.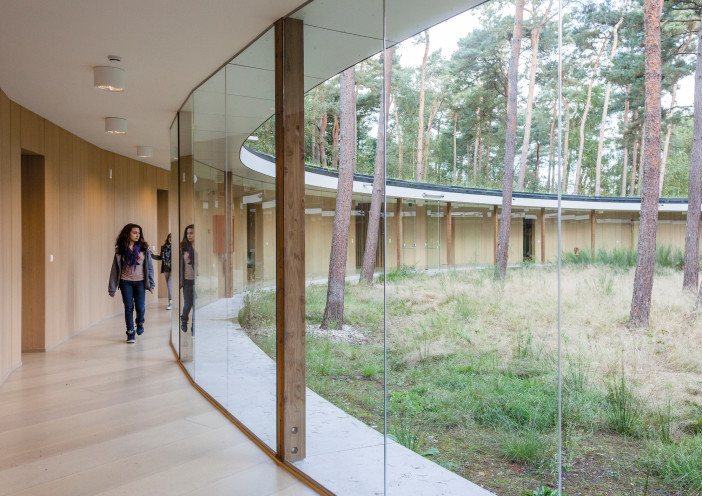 In addition, the concept of the design dwells around sustaining the collectiveness of the community, which stands realised by the various dwelling units in the hostel. Interestingly enough, Hostel Wadi ingeniously reflects the human desire to communicate and interact, which come across through the many open breakout spaces.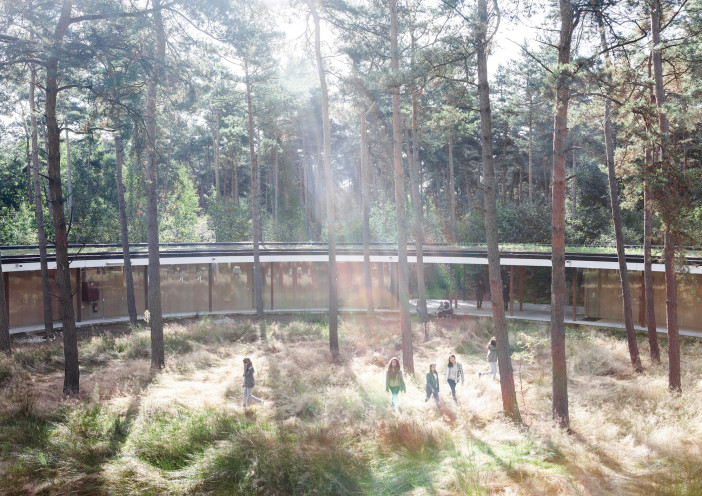 In all of these, elements such as the wooden planks, insulated double walls and the spherical frame, form the outer envelope of this single –storeyed building. It is a closed concrete façade, with wood-decked interiors and fine detailing on the décor. Much of the architectural elements, incorporated to the décor, convey a subtle and undulated look to the structure. Added to these, the winter garden on the roof keeps the interiors warm, in winter and cooler in the summer.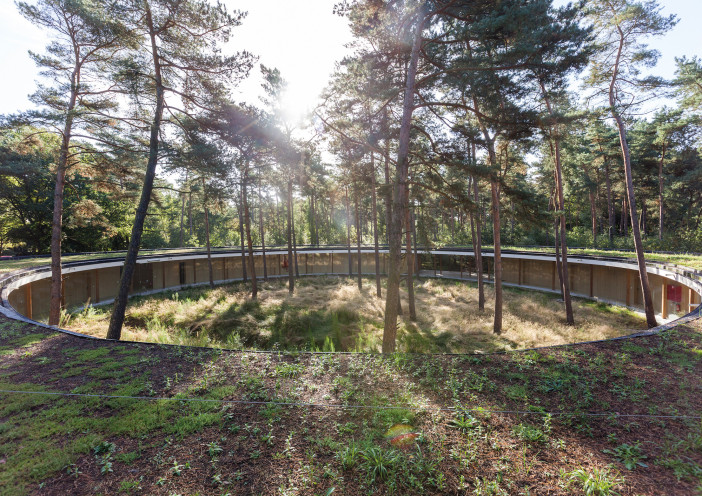 Overall, the architectural concept and design ideas revolve around shared spaces and aims to provide shelter and interactive spaces through a collective terrain.
Photos By: Frederik Buyckx