The House at the Edge of a Forest project is one of its kinds, not just by the name, but also by design. Designed by Hilberink Bosch Architects, the house was completed on an area of 3,230 square foot and is located in North Brabant, The Netherlands in a town named Heesch.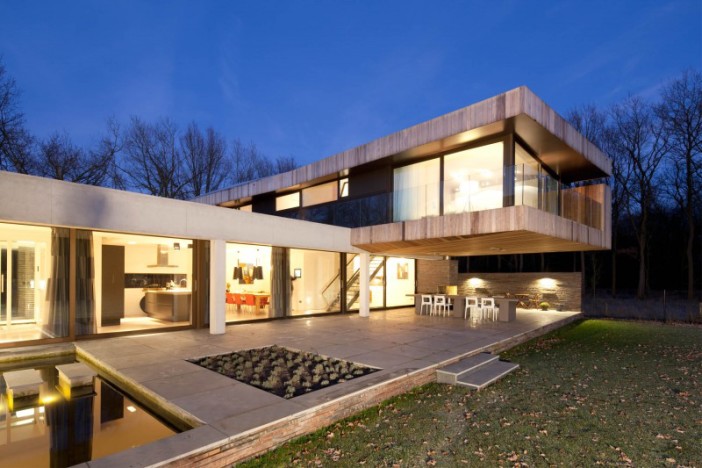 The exteriors: As the name may suggest, the house is located on the edge of the forest. The design has an L-shaped base, where the main public rooms and functions are located. The outside walls ensure the privacy of the house, designed of long and dark bricks put together in horizontal lines. Wood, concrete, and bricks together work in together to bring a charm to the exteriors that's hard to resist because the appeal is contemporary but in line with nature.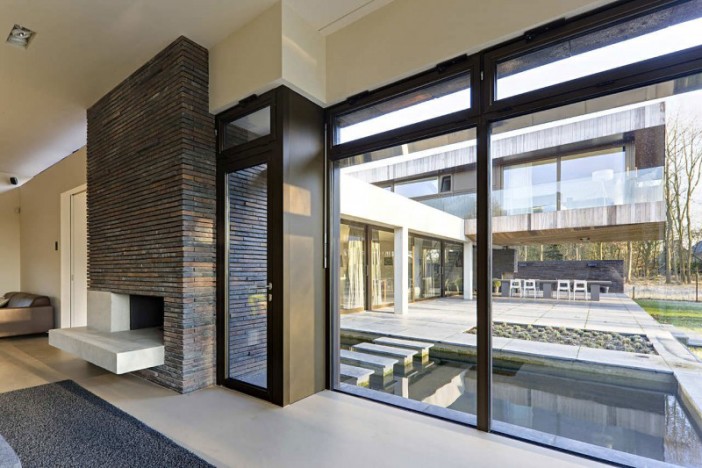 The interiors: The beauty of the house comes from the interiors that are designed with light and flair for openness. The living spaces are connected with the forest and garden, ensuring a connection between the interiors and exteriors. Using a timber volume on the base, the private rooms like the bedrooms and bathrooms are created. Each of the rooms comes with a lot of windows, designed mostly with beams but starting from the floor to the ceiling. Check for the paintings that have been used all around the house!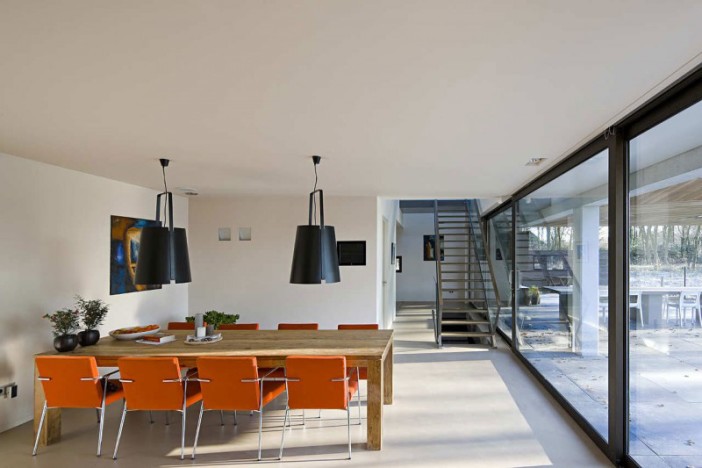 Furniture and lighting: While not much is known about the furniture choices, the dining areas has contrasting and accenting orange set that matches nothing but the color of the paintings. For the needs of lighting, the lighting designs and choices are in a variety, starting from LED lights on the ceiling to the large pendant lights used as needed, which brings in style and statement.
Photos by : René de Wit & Paul Kozlowski