The House BM is located in Ghent, Belgium and has been completed by Architecten De Vylder Vinck Taillieu, a design studio based out of the same city. Spreading on an area of 3,270 square foot, the house was completed on a single level in the year 2011.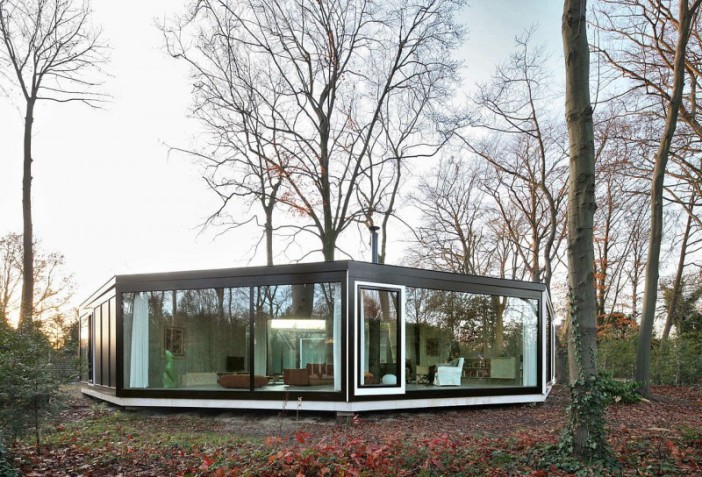 The exteriors: The beauty of the house comes from the fact there are trees all around the house. The main structure of the house has been designed in two slabs of concrete, and for the rest of the house, plywood shuttering and board shuttering have been used. This single level home boasts of 18 windows, with the façade being designed completely of windows. The entire design of the house is such that the trees are a part of the house, within the interiors.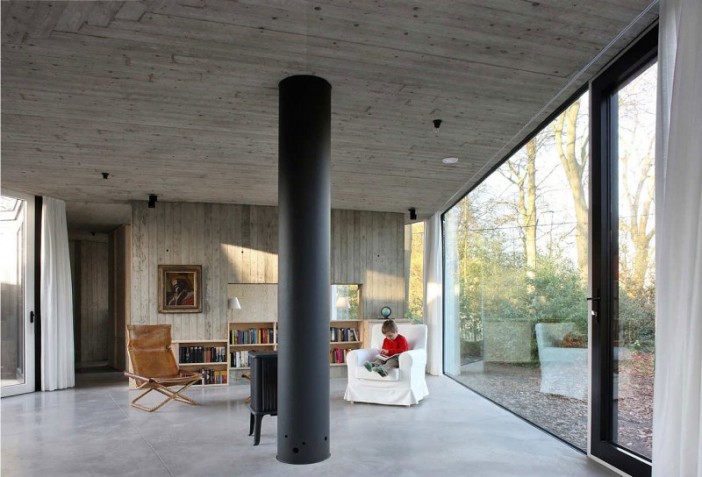 The interiors: The entire interior design is about wood, which has been used for most parts, including the walls and the flooring. Some of the parts of the house have the color of the wood, while for the rest; it is either about open spaces or plastered walls. The floor space has been left empty for people to move around with limited objects and furniture.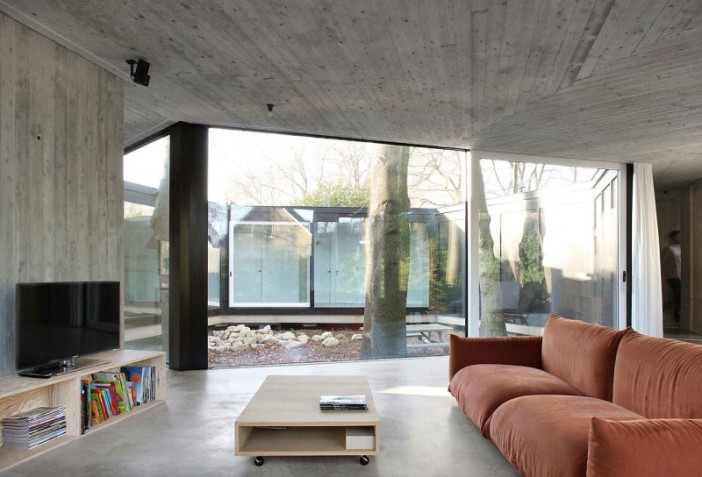 Furniture and lighting: Although the furniture choices are limited, the house has its share of contemporary recliners, chairs, and couches. The rooms have been done with modesty, but there aren't too many things here and there. The wooden tough to the interiors ensures that even the simplest furniture item retains the pleasure of its own. On the other hand, the lighting choices are more of old school in value, with regular bulbs and tubes being used on the walls and ceilings as per needs of each of the rooms.
Photos by: Filip Dujardin