The House Heidehof project was completed by Alexander Brenner Architects, a design studio based out of Stuttgart, in 2008. Located in Stuttgart, the house spreads on two levels and is on a triangular shape plot.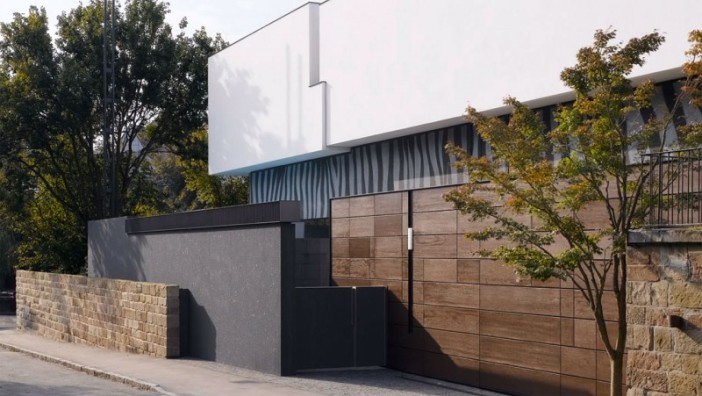 The exteriors: The house has been designed as elongated building that runs parallel to the spot, something that was demanded of the site. The private spaces of the house have been saved with the wooden expansive garage wall, pool walls and garden layers. The pool area is not visible from the site, but the pool does let the morning sunlight reflect to the interiors through glass walls from its water. The entrance hall opens to the old plane tree and the garden, thanks to the frameless designing.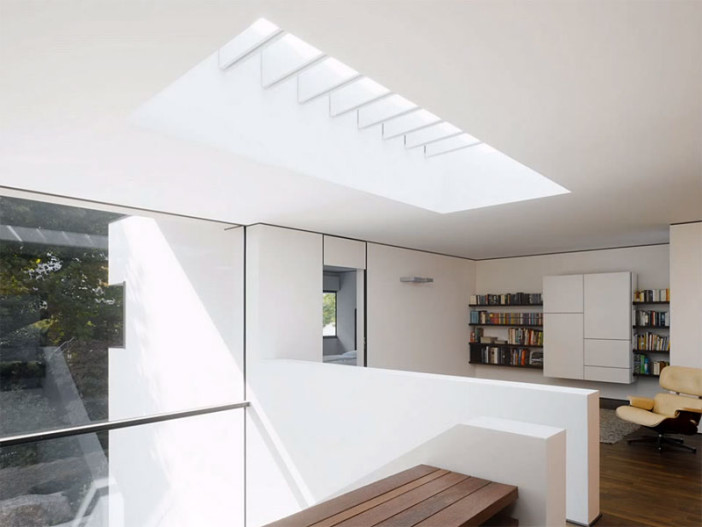 The interiors: The interior spaces including living area, kitchen and dining are located on the ground floor, while the bedroom, bathrooms along with the roof garden is on the upper level. A copper-attired unit on the upper floor is its main highlight that runs along the north wall and offers the space and function to store the objects and functions such as equipment and appliances offering unique storage design ideas. The textured walls and occasional use of wood make this home a true wonder by all means. The wooden flooring on some parts works well with the strong choices for the other rooms.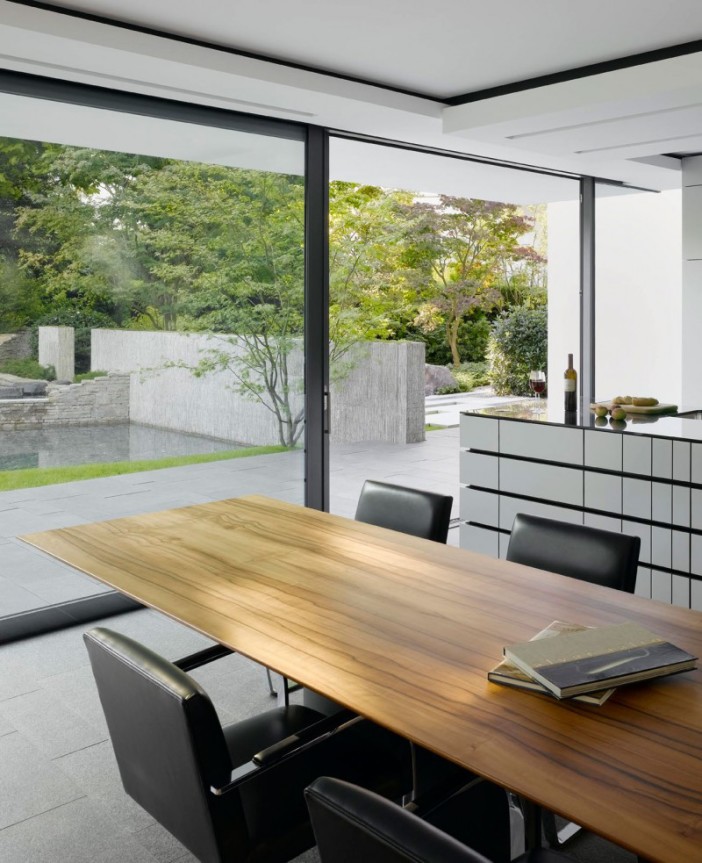 Furniture and lighting: The furniture choices are contemporary but not devoid of the classical flavors with elements like recliner chairs and wooden tables for a smooth balance. For the lighting, large circular LED lights, pendant lights and wall mounted lights have been used for the room and walkways. The pool is illuminated by the night and gives a new dimension to the living area and entrance.
Photos by: Zooey Braun