The House Holman is the award-winning House that has been designed by Durbach Block Architects. Located very spectacularly on the edge of 230-foot high cliff, close to the ocean in Dover Heights, which is situated on west of Sydney in Australia, the house is balanced as multifaceted series of spaces with some truly appreciable interior design ideas.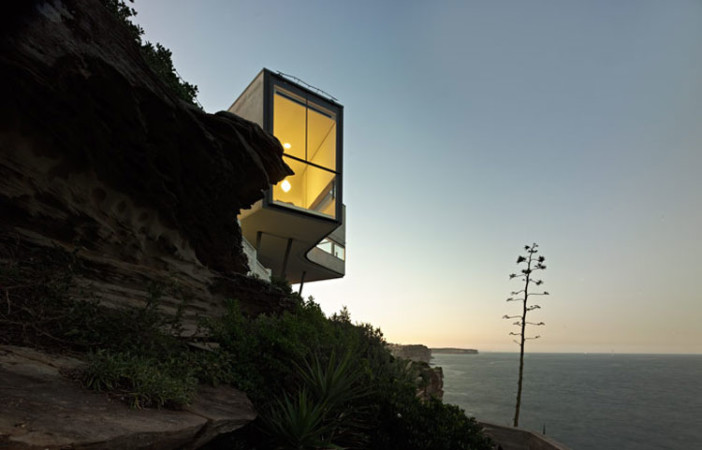 The exteriors: The house has exteriors designed with curves and contracurvas that are designed in response to the sun facing areas and the stunning landscape. With large glass walls that open up to the panoramic views of the sea, the rest of the exteriors have been designed in plastered walls. The living, as well as, the dining areas beam out to the exteriors, ensuring one has the most dramatic coastal views. The lower level is designed with rough stone walls, which works perfectly as the extension of the cliff. Also included in the exteriors are vase-shaped rock pool, and unconventional terraced gardens.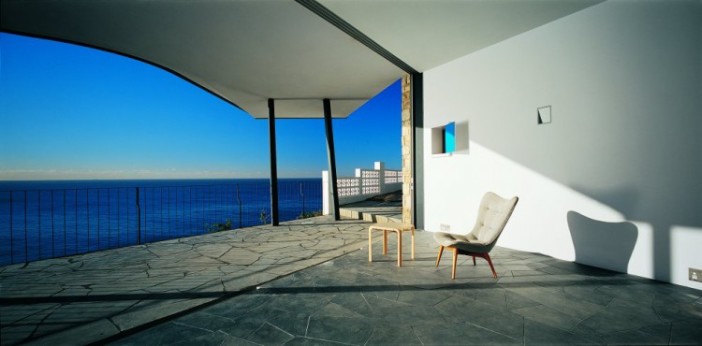 The interiors: Making the most of the location, the House Holman boasts of some great views from each room. The flooring is utterly unique and offers a very good stone and rugged look, while most of the walls are plastered. Inside the main living spaces, the flooring is in wood in a glossy and natural finish. The wall adjacent to the staircase with wooden steps also has been designed completely in wood for a matched feel. The people can check for some great modern living room ideas.
Furniture and lighting: Check those pendant lights and unique lampshades that are suspended from the high ceilings in different looks and have been combined with LED ceiling lights as needed. While some of the furniture comes in light wood, there are others that are chosen on the modern lines, such as recliners and accented colored furniture.
Photos by: Neil Durbach, Brett Boardman, Chris Cole, Anthony Browell