Architecture Design Ideas
House I is an innovative concept house located in Akita City, Japan that has been designed and completed by very well-known architectural studio of Japan, Yoshichika Takagi. This is a home for a small family with an area of 1,076 square-feet.
The exteriors: Being designed of boxes in more closed and open forms, the house has very unique feel to it. There are no views here to be enjoyed because the surroundings are more about parking lots and huge buildings. Since there is a lot of public eye stares on the house, the rooms have been designed to ensure the best levels of privacy. Keeping the needs for a bedroom, kitchen and storage room in mind, the house has boxes that seem to overlap one another create a more private feel. Apart from the private rooms, the rooms and living spaces are between the boxes. From the exteriors, the house is completely painted in white.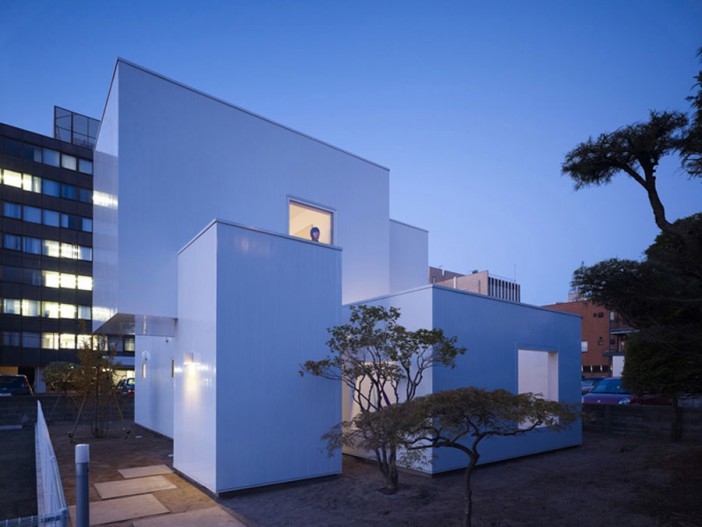 The interiors: Keeping the white theme in mind, the house has wooden floors in a pattern style with stunning white walls. Instead of using heavy materials inside the house, the rooms have a very light feeling that is hard to love. Most of the living spaces are free from clutter, something that Japanese homes are known for.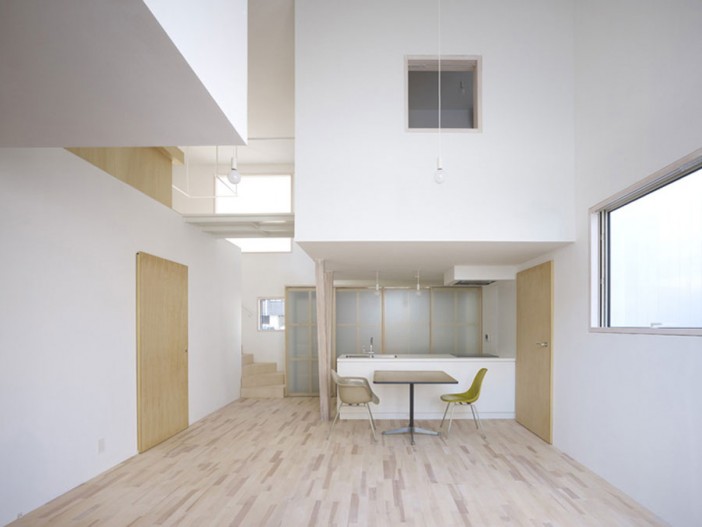 Furniture and lighting: In most of the traditional style of Japanese designing, there is no unwanted fuss with furniture, and this house is much in the same line, but with a modern touch. The furniture is mostly in wood in a natural shade, which is also maintained for fixed fittings, staircase, home office and cabinets. The lighting here is unique with suspended hanging bulbs being used extensively in almost all the rooms.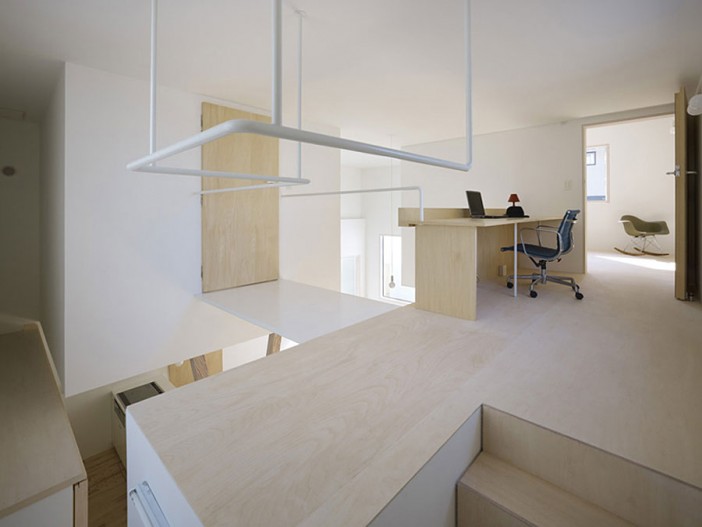 Photos by: Toshiyuki Yano