This stunning residence is located in Spain in Costa d'en Blanes and has been designed and completed by SANCHEZ-CANTALEJO+TOMAS. This is a two level house designed with a blend of modern materials with stunning level of functionality and interior design ideas.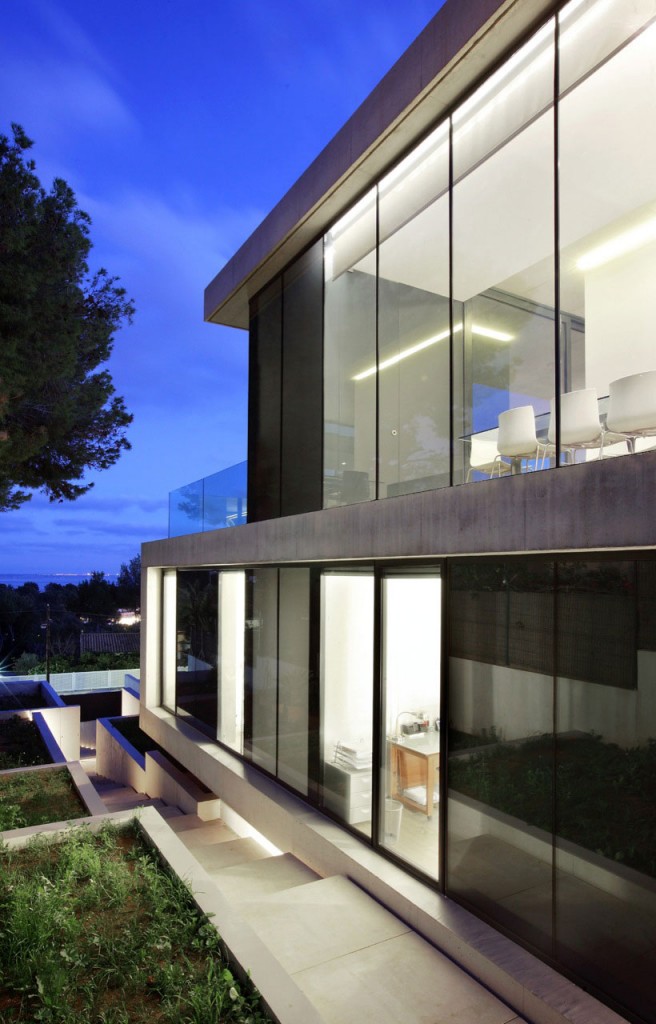 The exteriors: Made of concrete and glass, this home features a large swimming pool and has a very unique visual floor space, starting right from the interiors moving to the exteriors with ease. There are external decks, living spaces, stunning open areas that are easily accessible from the interiors.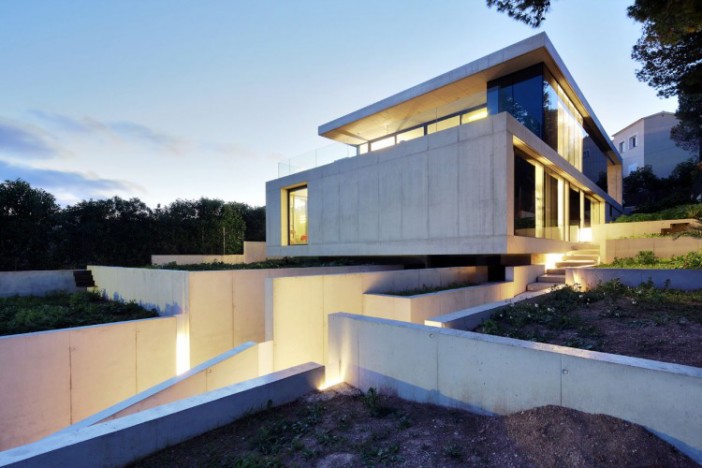 The touch of industrial living in the entire construction is visible all throughout, and there are a lot of concrete walls that have been combined with large panels of glass. The idea is to bring in a lot of privacy for the residents but without bringing in too much of restriction in terms of views and ventilation. The upper levels have large floor to ceiling glass walls on one side to ensure the surroundings are enjoyed.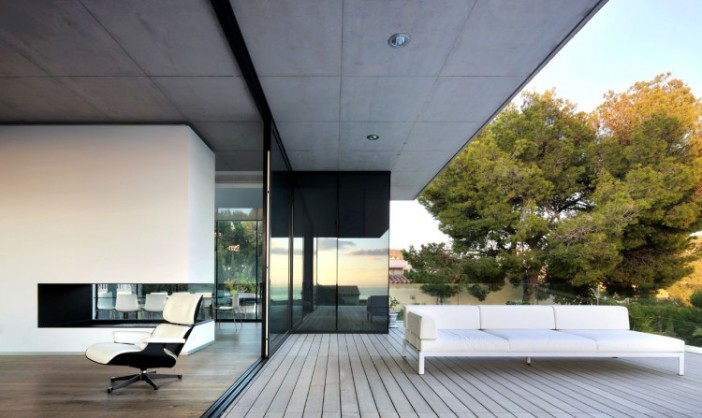 The interiors: Glass railings, wooden flooring and all those essential detailing, make this home a truly spectacular wonder. The concrete and white theme comes from the highlights on the walls, ceilings and flooring, and there is a special element of flowing glass walls that come without any beams or frames.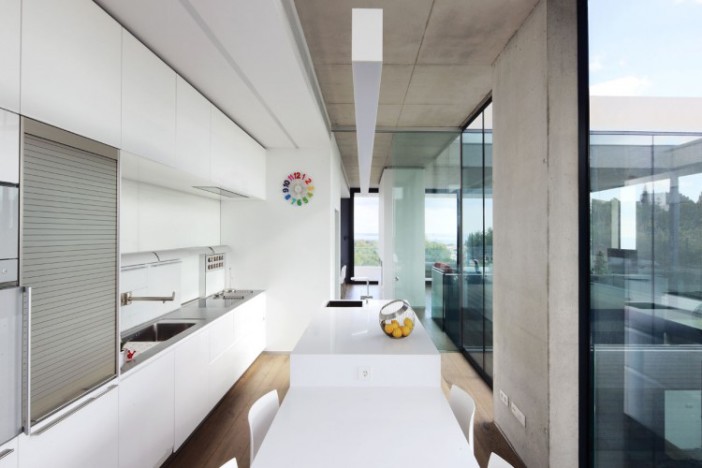 Furniture and lighting: While not much is available for the furniture, the choices here seem to be most on contemporary highlights with color elements used as needed for accenting. There is also use of ceiling and mounted lights, both for the interiors and exteriors that bring in a lot of style effortlessly in magnifying the beauty of the rooms.
This is a home about modern living, and there is a touch of high upscale life in all of it.
Photos by: José Hevia