House in Rocafort is a modern home that is all about revolutionary elements for the future combined with traditional essentials. Designed by known Ramon Esteve Studio, the house has a trapezoidal shape that has been used extensively in its favor. The entire house has been virtually extended with unique style for rooms. The design studio has claimed that lighting and geometry of the small things was all they had in mind while designing the house and therefore natural lighting has been maximized.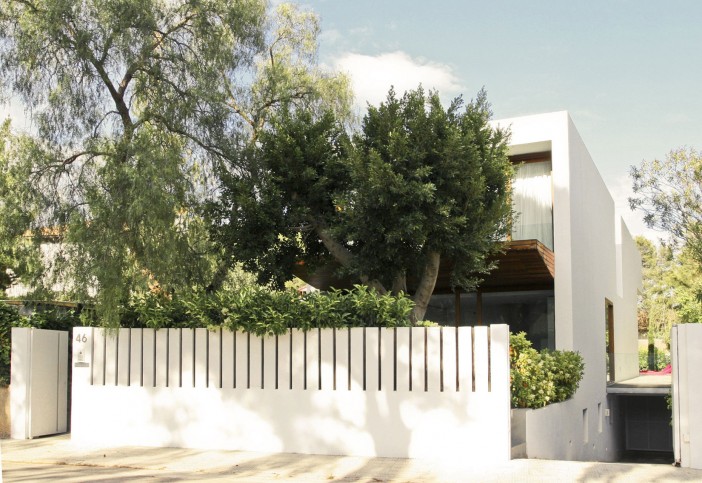 The façade looks stunning with most of the walls being just completed from glass panels, ensuring light at the maximum level. Keeping in line with beautiful façade is the exterior design that features geometrical shaped furniture that has been chosen to match the other parts of the house. The interiors have marbled floors, all completed in a grey finish to match the gloss white walls. The large floating staircase with glass separation leads to the upper part of the house.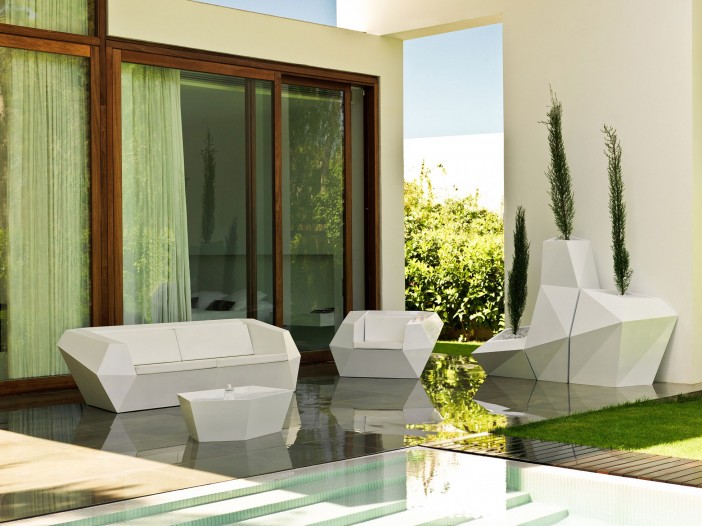 The living room area has been completed with the needs of the home in mind featuring a large library consisting of racks combined with modern style furniture. The large drapes of white curtains work equally beautifully for the stylish living area, while the bedrooms are more like private spaces offering glimpses of exterior. The wall to wall windows remain one of the main attractions of the house. Every room has source lighting lights in the walls, ceiling and floors.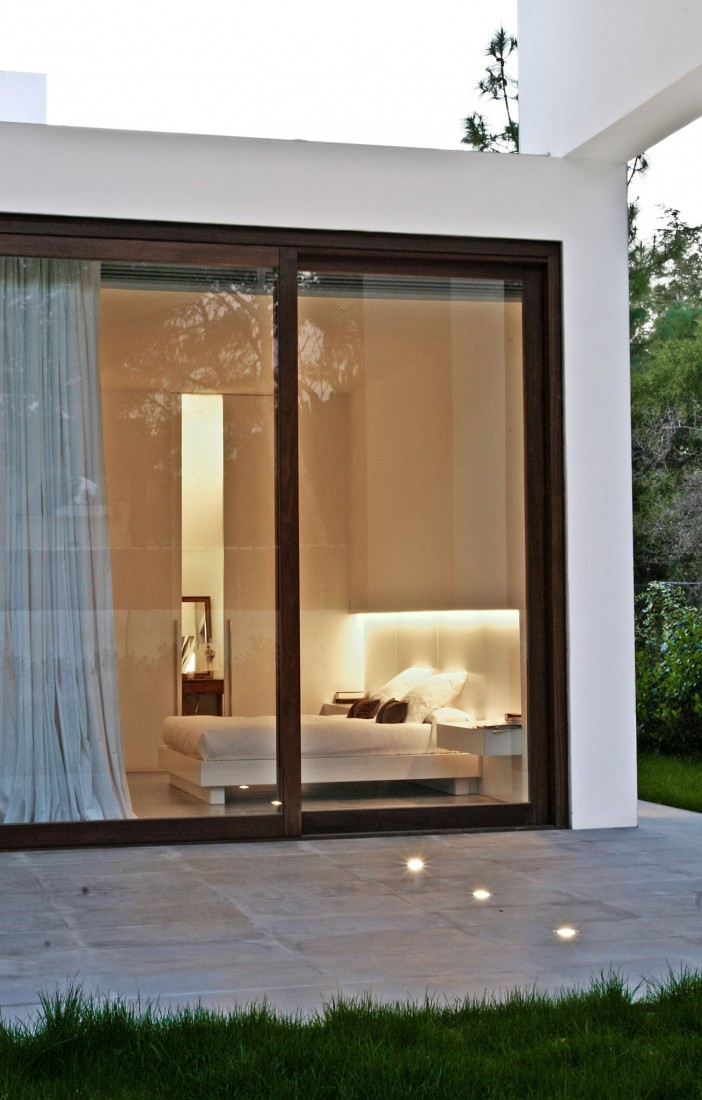 Parts of the exteriors and some areas of the interiors have beautiful wooden work, bringing in more of traditional flavors. Largely pointing out that balanced interiors and exteriors are possible, this is a house that truly inspires.
Photos courtesy of Ramon Esteve Studio