Yasunari Tsukada Design, which is a renowned Japanese architectural firm, has designed this House in Takamatsu in Kagawa, Japan. The projected was completed in the year 2012 and features an open plan that includes very articulate use of open walls. Beautiful and dramatic, the house also features a lot of railing, which when combined with open walls give the entire space a very neat and organized look. This is a three-storey family house that is used by a two-generation family, which is clear indicator that family life dominates here.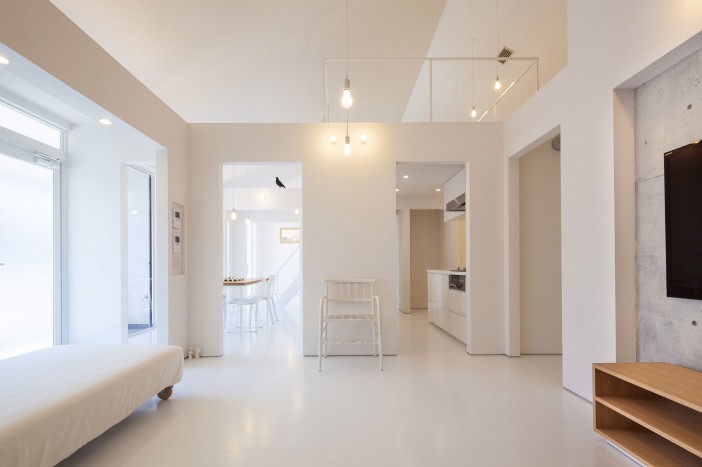 With strict instructions from the client, the design studio chose to have a private area that is meant to be used by a family. The gate-like walls are part of every room, and also there are two or more windows, or in some cases, openings that give ample views of other rooms without damaging the privacy. The entire house is in a white theme, right from the walls, to the furniture and upholstery.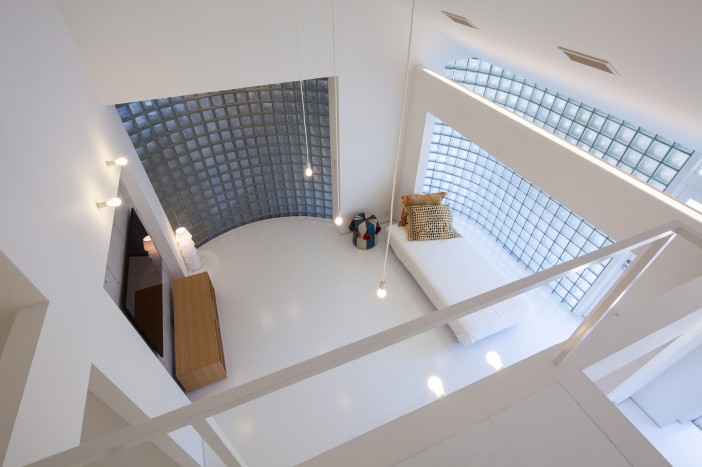 What is most attractive about this residence is the use of lights in the hanging style, but with a difference. In spite of using old style lights, the entire setting is utterly contemporary and works well in favor of the white settings. The beautiful white walls and the matching white marbled floors look even spectacular with occasional use of wood in its natural shades for tables. The open walls of the house are much lower than the sloping structure of the building, which essentially divides the entire ceiling area into two parts.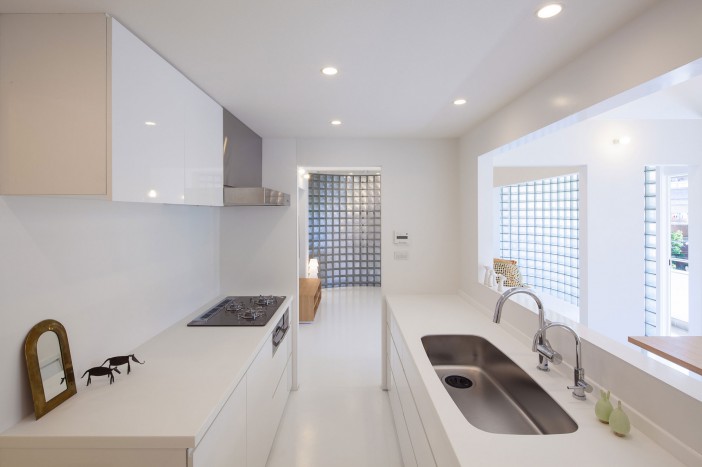 By having everything in the minimalistic way and adding value to each corner, this is a simple house by the design studio that boasts of huge values and amazing design concepts.
Photos by: Stirling Elmendorf