The House in the Woods project is located in Valle de Bravo city, which is in Mexico State, Mexico. Designed by Parque Humano, a design studio, the house is also called Casa en el Bosque and faces Avándaro Lake along with a prime protected forest area. The main highlight of the house is the interiors with some great bedroom decorating ideas.
The exteriors: The entire house has been designed with full respect to the nature and sustainability, and ecology. For creating the visual connections with the natural beauty all around, the house has been completed along a slope. The project is located on a 3,500 m2 plot with many pine and oak trees around, and the design has been completed with the weather in mind. The north side of the house has been blocked for the winds, while the others sides are open with the use of glazed structural window system. The rooms receive plenty of air and light.
For the cladding of the house, the designers have used artisanal clay veneer in a special way, which is common to the houses around. The design features two pavilions with one having the living and dining spaces and other having the bedrooms. All the existing trees have been maintained, and pool is in front of the house to welcome guests.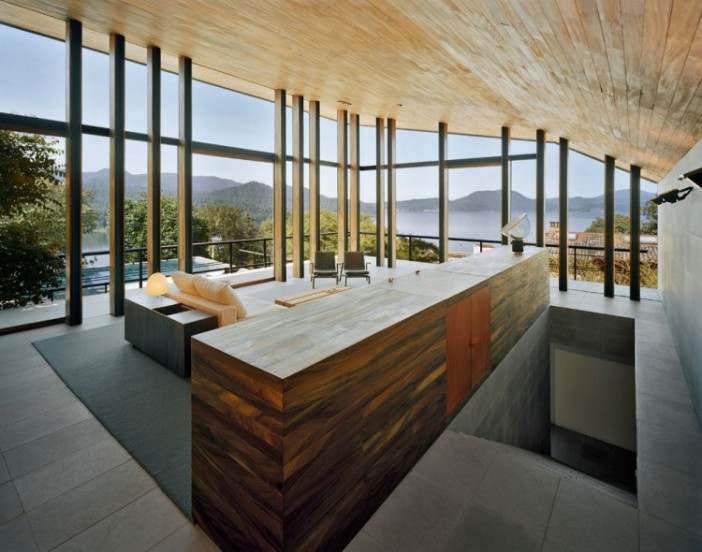 The interiors: Even the interiors of the house have been designed completely in wood with ceilings, walls and beams clad in timber. The bedrooms have floor to ceiling walls in glass with wooden beams for unparalleled views.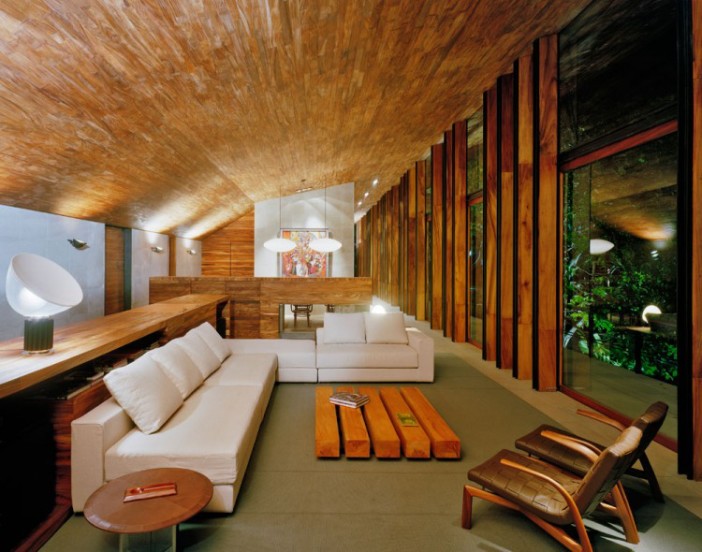 Furniture and lighting: From large pendant lights to unique table lamps and ceiling LEDs, the house has amazing features in the lighting system. For the furniture, the design studio has used contemporary style furniture with wooden elements used in the small things and permanent fixtures. The bedroom furniture ideas will probably make the most statement to onlookers.
Photos by : Parque Humano