The House in Itsura, located in Ibaraki, Japan and designed by Life Style Koubou, is a wooden retreat constructed in a V-shape that offers some innovative exterior and interior design ideas to the onlookers. Quite populous for fishing grounds, the architect conceived a concept, which would encompass the entire plot surrounded by cascading mountains.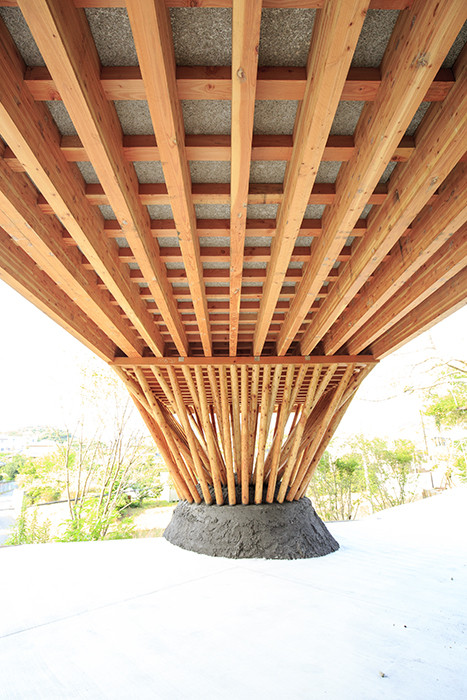 Interestingly, the steep site, which faces the southern side, shapes the façade and the layout of this house largely. Hence, site evaluation was imperative, and the architects decided against altering the site, as they aimed to preserve the enveloping greenery. At the onset, the shape of the layout emerged resulting in a few flat surfaces. These flat surfaces, eventually, connect with the site to create expansive flatlands.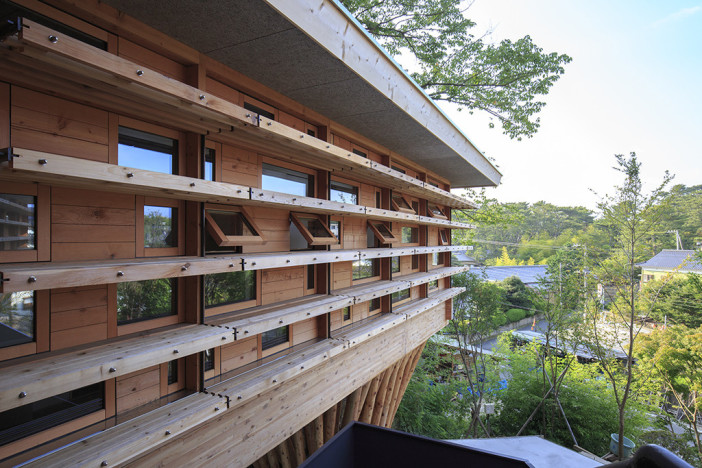 By connecting and forming enlarged spaces, the construction of the house, soon evolved, taking into account the extents of the site. The house sprawls over the lush site in the shape of a wide 'V' with two contrasting living environments, housed within the two sections.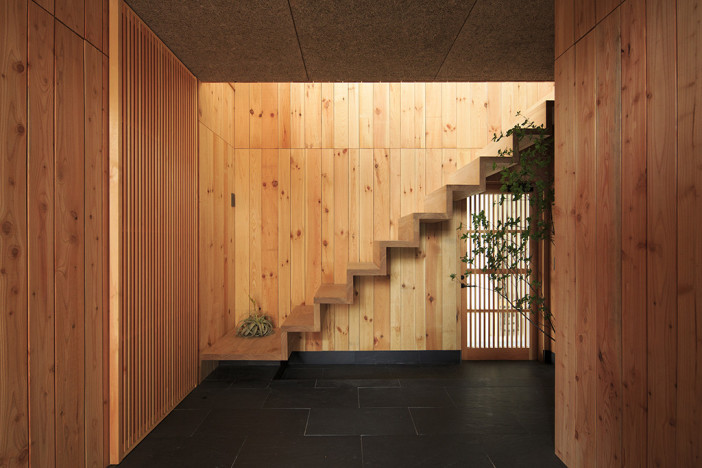 Consequently, basic materials such as glass and wood stand incorporated into the design to achieve an even arrangement of lateral louvers and columns with an inlay of wooden blocks placed diagonally in between. The wooden frame wall acts as a bracing support to the awning windows with fixed glass panes. Moreover, the external wooden louvers let inhabitants control the amount of sunlight, which makes its way into the interiors.
In addition, the front door opens up to the workshop, which contains fishing devices and reveals the stairs, which lead to the working space situated above. This abode sits atop a cone-shaped foundation, with a cluster of log posts, protruding from them.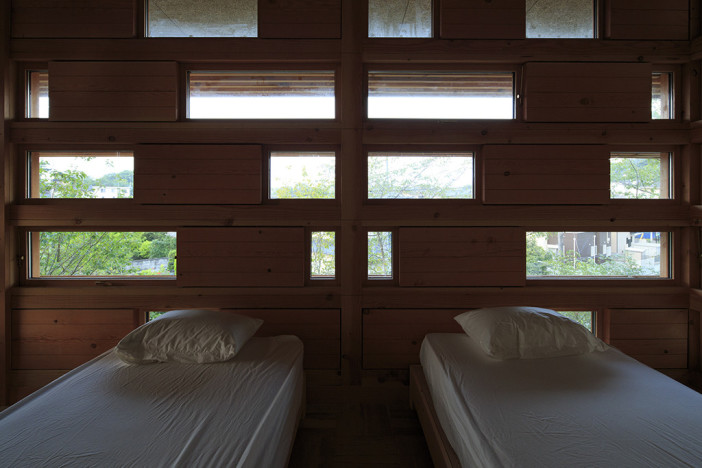 Overall, the architects prioritized over preserving the charm and conditions of the original landscape. Hence, the concept of the entire structure is non-intrusive, and most certainly, befits the natural backdrop immaculately.
Photos by :- Courtesy of Life Style Koubou