The stunning house is located in Barcelos, a place in Portugal. Designed by Rui Grazina, a Porto-based studio, the house spreads on an area of 3,120 square foot with some amazing modern interior design ideas.
The exteriors: The beauty of this home comes from the plot, which is a part of green protection area, and can be accessed by both foot and car with ease. The living spaces are located on the eastern side because of the best access to the views around, while the other rooms face south, thanks to the good amount of sun exposure and confidentiality. Since the ground level on side is higher, the connection between the interiors and exteriors is extremely well maintained and balanced.
For the construction needs, the design studio has used a Braga based company, known for light steel frame designs and construction. The entry level of the house features two concrete walls that connect well with the first floor level. While the lower level is more concrete, the upper level is designed with light steel frame system that comes with exterior insulation.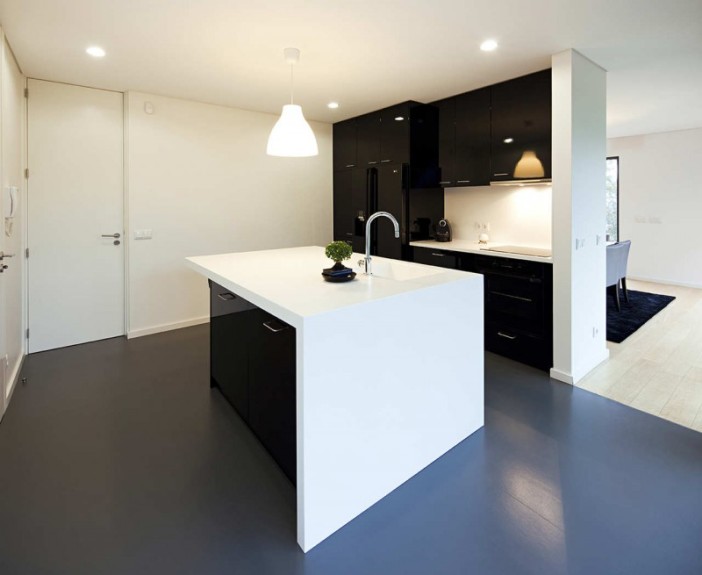 The interiors: Many parts of the interiors, including the flooring, is more about using solid woods and lacquered varieties for designing. There are many fitted furniture elements in the house that are designed of solid wood. A wooden staircase leads to the upper level, and the kitchen area features polished black cabinet fronts boasting of some remarkable kitchen design ideas. Not to forget to check for some great bathroom design ideas. The large open glass areas are excellent for the views to be enjoyed from the common areas.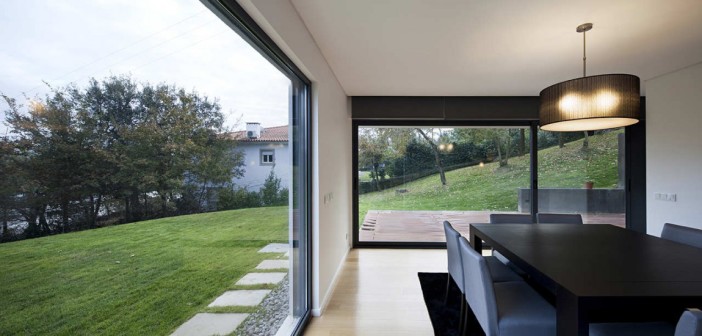 Furniture and lighting: The furniture choices of the house are mainly in the unique contemporary styles for maintaining a clear balance, while for the lighting, the choices are mixed. Apart from varied LED lights used elsewhere, there are also pendant lights that are with unique lampshades.
Photos by: Nelson Garrido