The House O project is a unique project of single story that is located in a town close to Hokkaido, Japan. Completed and designed by Jun Igarishi Architects, a well-known design studio in Japan, the area of the house is 1,207 square feet.
The exteriors: The main idea of the house was to generate rooms with the help of many box-like volumes on a huge area. The designing is compact and completely functional with the external conditions in mind. The living room of the house, which is the main communal space, is located in the middle and receives ample sunlight. It is also the tallest of all the rooms, while the rest of the rooms are shorter than one another creating a visual style. Also, the beauty of the house comes from the design aspect that takes care of the essential style and weather conditions.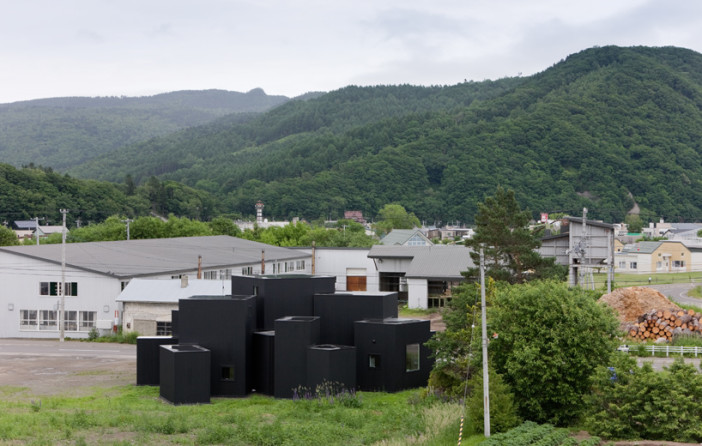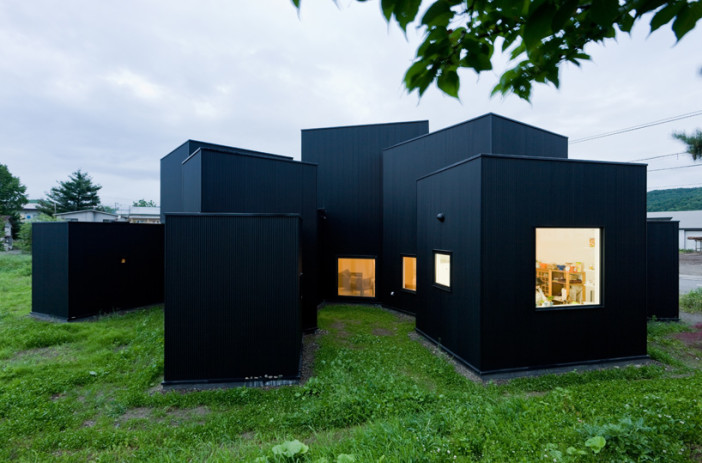 The interiors: If the exteriors are painted in black, the interiors are themed in white with while plastered walls and cabinets. The main flooring of the house has been done with the white walls in mind by using very light colored wood, which also ensures warmth in the coldest months. The rooms have a very light feeling, which also comes from the flowing space that has no doors for separating the boxes.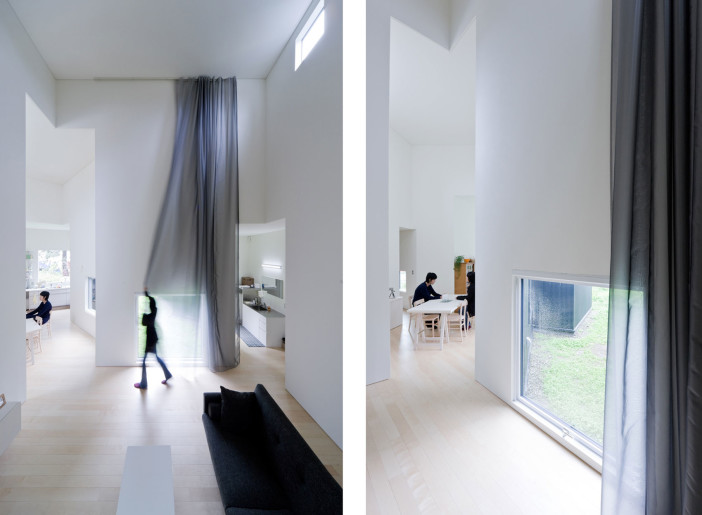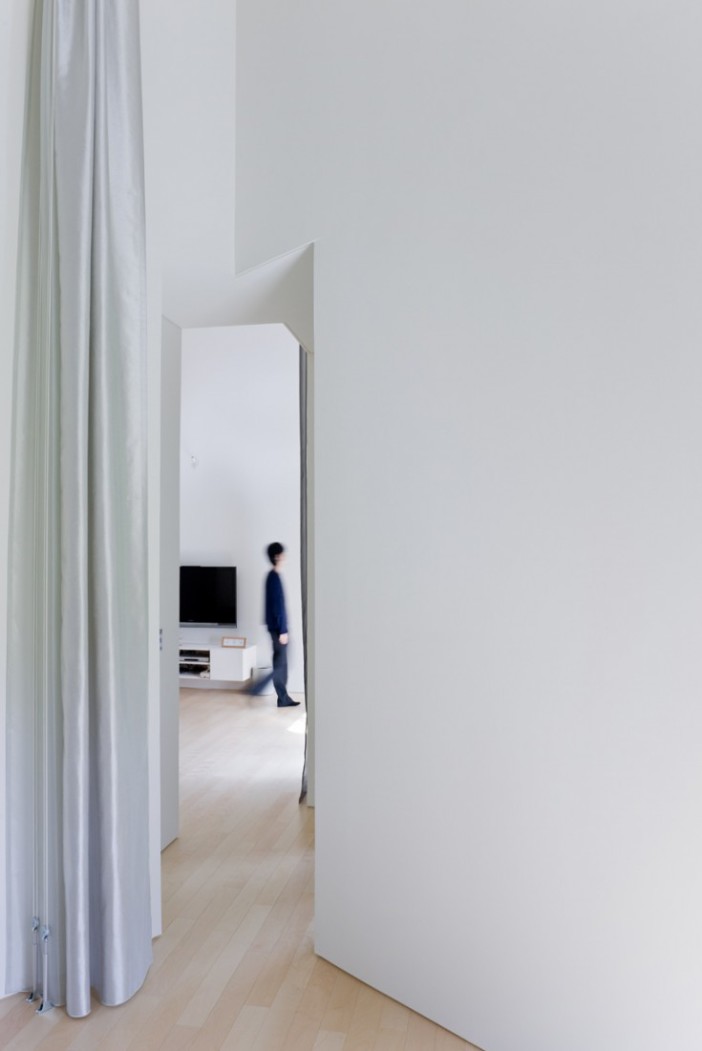 Furniture and lighting: This is more about lightweight furniture, something that Japanese homes are known for. From the fixed furniture elements to the tables and chairs, things are either in white or designed in a light finish in wood. Wall mounted lighting tubes and bulbs have been used extensively for lighting, which creates a very white feeling with the main theme. A perfect modern home indeed!