The House on the Mountain project is close to São Paulo, Brazil and has been completed by MMBB Arquitetos, which is a design studio based out of São Paulo.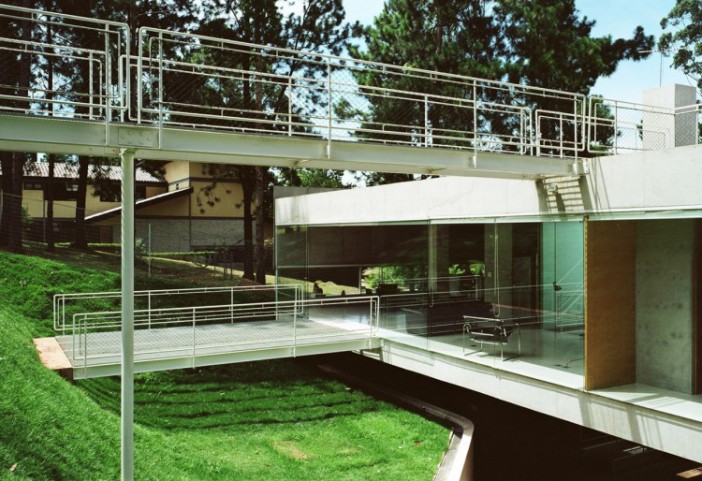 The exteriors: The house is made mostly in a blend of glass and concrete to tap on the location. By using concrete pillars, the house has been lifted off the ground and the area under has been created. The concrete structure of the house comes in glass that is used without any frames. The external areas and floors have been designed in concrete sanded style, while the walls on the outer area have been shaded with panels crafted of cement and industrial wood. The roof has a water surface that acts for its protection.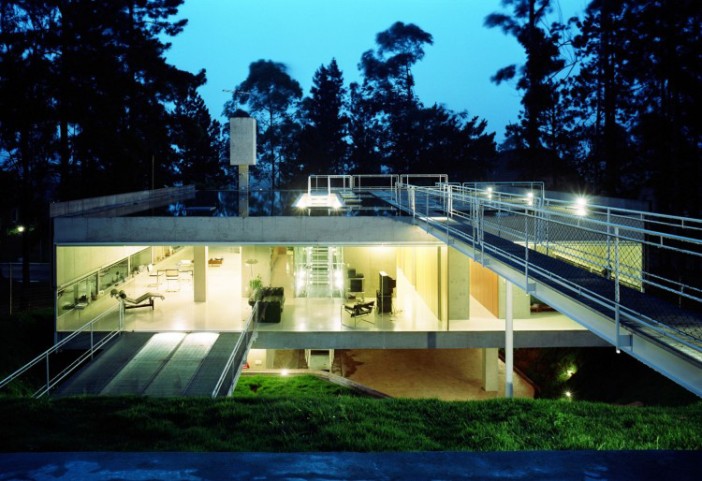 The interiors: The house is a complete delight from the interiors providing the onlookers with some great interior design ideas. Features include graniteware floors matched with glass walls. The rooms here are in open style in a way that one can actually enjoy the outdoors to the best possible extent. With glass walls free of frames, there are no hindrances in the views. The design for the ceiling of the lower level and the living space is in the same way, which brings in ample beauty and uniformity all along.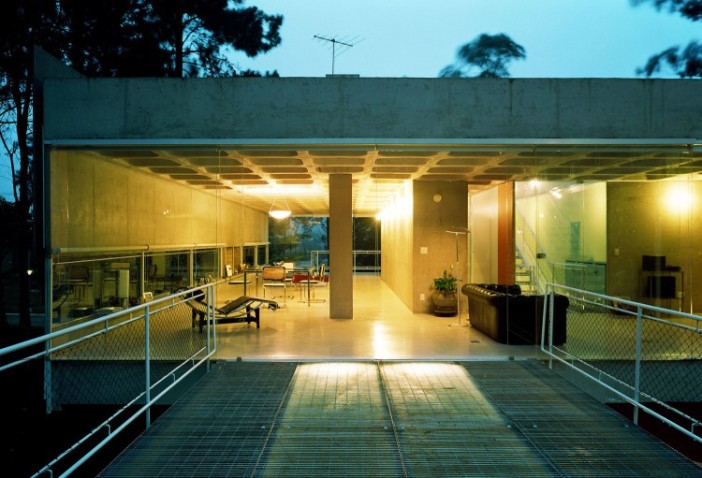 Furniture and lighting: Not much is available on the furniture elements, the choices are minimum and mostly in the modern style. There are open style daybeds and chairs that are intended to ensure that one can gaze behind the walls and check the locations around. There are ample exterior areas that are designed to contain furniture as needed. Since the ceiling design doesn't permit use of light, a lot of wall amounted bulbs and LEDs have been used in the rooms.
Photos by: MMBB Arquitetos