The newly constructed House in Sang-an, by studio GAON Architects, in South Korea, displays an austere look with a tranquil sense of calmness above the sea level on a mountain cliff. Being built on an isolated location, the concept of the house is unlike any ordinary design. It is a home, which embraces the surroundings and evolves as an integral part of the site, with features to shelter the structure from hill sliding, rain and strong wind currents. In fact, the house incorporates design features, which portrays the house to be livelier and full of light and air.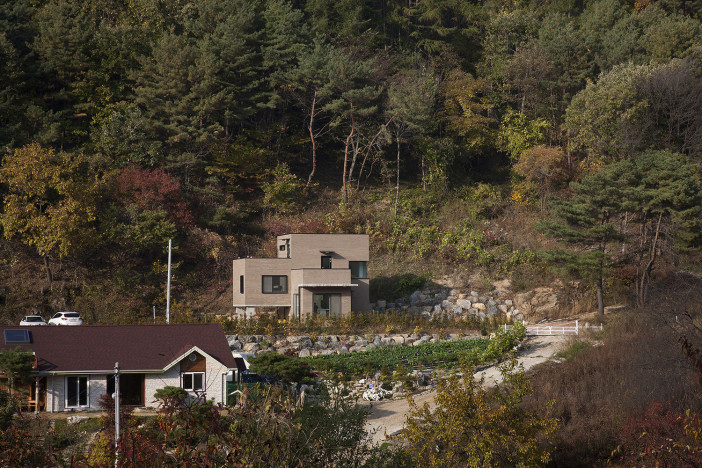 Being centred on an optimistic design ideas and concept, the functional and spatial qualities of the space stand essentially designed with an innate look towards embracing adaptability and flexibility. The mixed-use of spaces, for various purposes, organises the functional units in a sequential manner. Besides that, the design of outdoor space, with a semi-sheltered porch, for summer days to hold family dinners proves to be an added advantage to the home. Additionally, the incorporation of a green grass court enhances the spatial quality of the house and brings nature a step closer to home.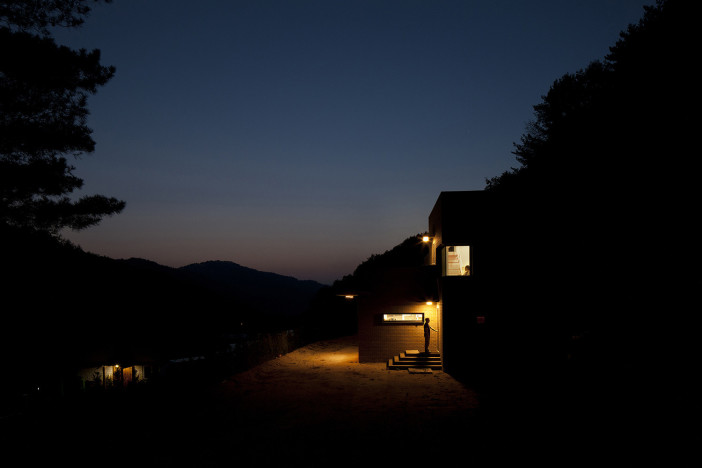 The house is airy and brightly lit by natural daylight, and hence the need to use external devices for air conditioning and heating, stands eliminated. Conversely, the house encompasses many open spaces, whereby the need to interact with the family in all levels of activities is highly encouraged. Again, the kitchen becomes the primary heart of the house, which unites every other space and floods the living space with a host of brimming daylight, through the glazing panes.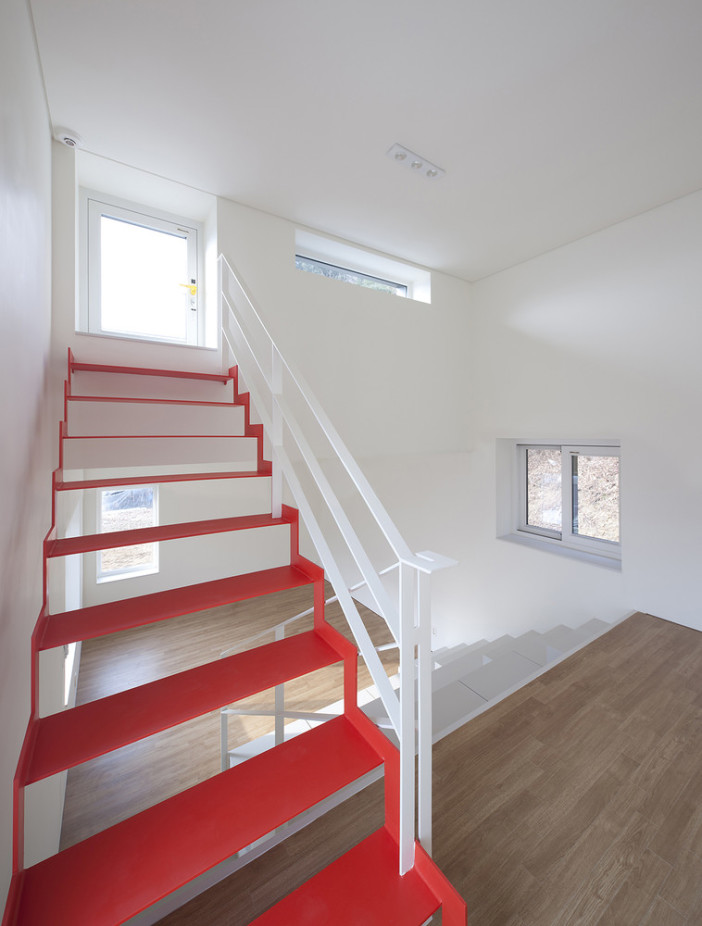 Other areas of the house kept hidden from public view are the storerooms, the washrooms, and the gear room. They remain primarily placed towards the rear and accessed through the vestibule from the entrance. Overall, the house briefly expands the theory of openness, whereby the spaces become an extension of the exterior.
Photos By : Hyosook Chin