Curtains add a lot of glamour to the modern homes, and there is no denying that you can be versatile and creative while using them for your house. Most of the times, we buy the curtains and use them according to the interiors, which is obvious because most of the other interior items are chosen and placed first. Here are some neat ideas on combining and using colors and textures in curtains.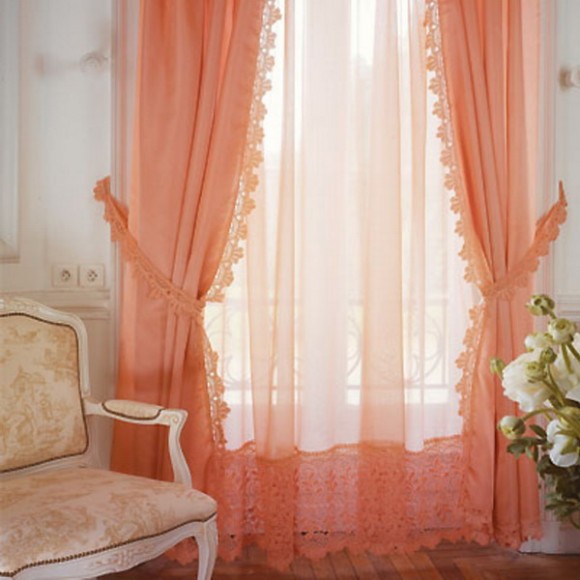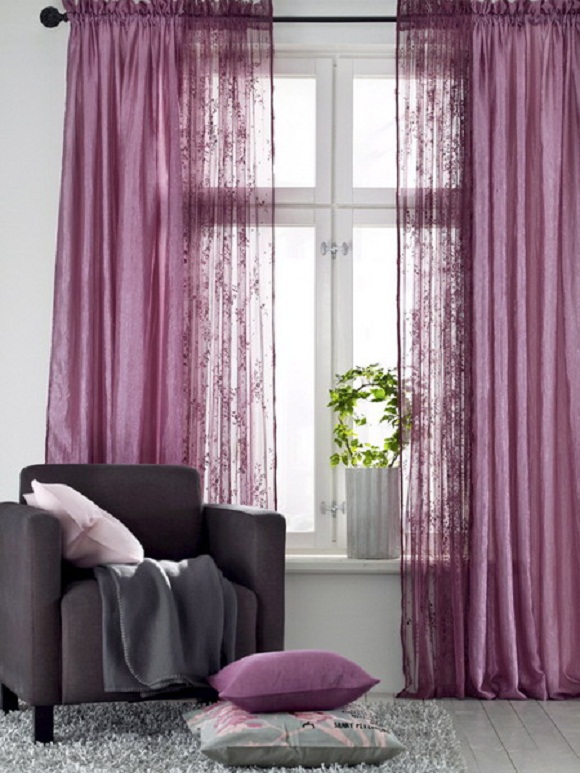 Same color and different tones: The first idea for curtain choice is dealing with two sets of curtains with different tones, but essentially the same color. Consider choosing a block colored bright red curtain along with thin and see-through curtains in the same shade. While the thin fabrics in red allow light to pass in, the block shade gives a direct vibe to the rest of the interiors. One might claim that this is not one of the original ideas, but you can be assured that this one is a safe bet.
Two colors, same fabrics: Probably this simple curtain idea gives you the best options to experiment. You need to buy two sets of curtains with the same kind of fabric but different colors. The colors can be in contrast such as red and black or can be a blend of one block shade and another printed fabric. You can add elegance to the interiors, but keep ensure the rest of the interiors is on your mind.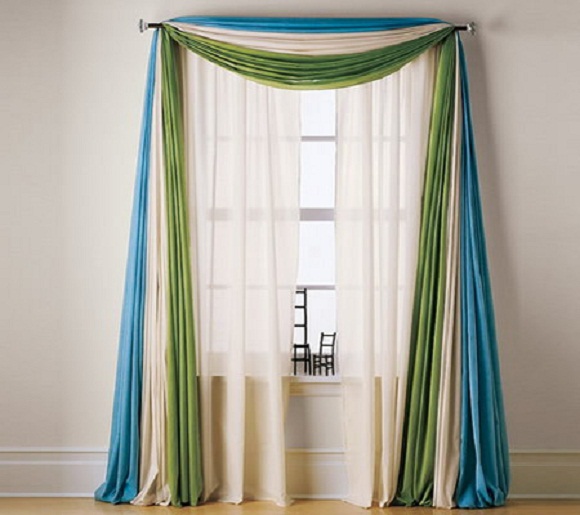 Vibrant colors, same texture: If you like colors and want to give the interiors a plush Arab or Indian kind of theme, you need this theme. For such a curtain theme, you need to buy fabrics in the same material and texture but in contrasting colors, just like the colors of the rainbow. The main essence of such a curtain idea lies in the fact that you don't need to budget because you can choose fabrics on cost. On the flip side, every onlooker will check the curtains first in the room, so other exclusive things in show might lose their charm.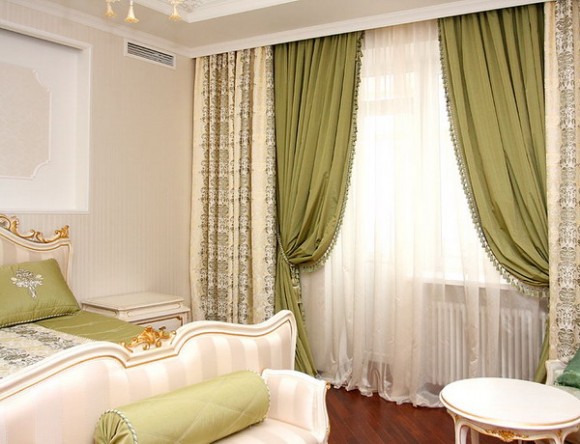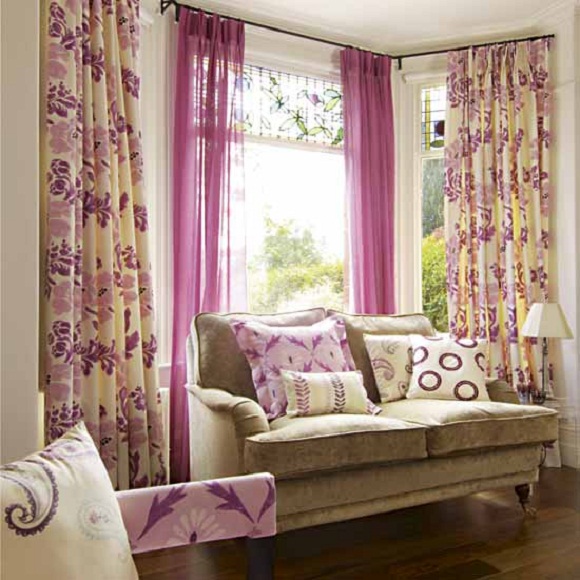 Playing with interiors textures: The kind of curtains you buy can also depend on the rest of the fabrics of the interiors. You must have seen those classy homes where everything, right from the cushion covers to the duvets, to the curtains, everything is in sync. Here, you need to make sure the texture and colors of the curtains are same as the rest of the fabrics. The main problem lies that in changing the fabrics of the room, because you might need to keep a few extra matched collections.
Next time, you want to revamp your interiors, think of these ideas. You might complain about these being not the best of original curtain schemes, but the point remains that one can test and try plenty of things. If budget is a constraint or you like different layers in the interiors, try one of the above ideas for bringing neatness and elegance in home.