There was a time when wood remained the prime material for the interiors with occasional use of iron. Thanks to the growing prices of wood, people are looking for smarter solutions, which include chipboard and MDF. When it comes to wrought iron, one thinks of it as one of the most inexpensive, robust and easy to use materials. As more and more companies come up with expansive ideas of wrought iron furniture, here is a close take on how you can design your home, ideally an apartment.
Wrought iron furniture designs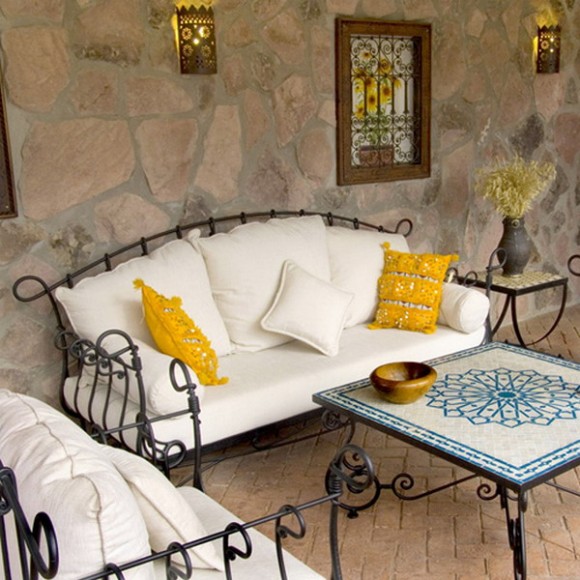 Wrought iron living room furniture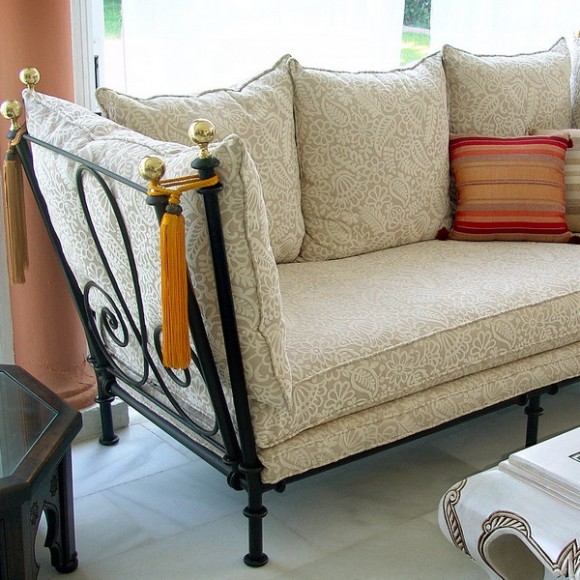 Designing the living room:
Sofas are living room essentials, and what you need here is the use of a large sofa set with designer legs and armrests, giving the entire home a very decent and upscale look. The coffee table or the central table can come designed in similar style in wrought iron combined with clear glass top. The best thing about wrought iron is the kind of upholstery that one can choose from. From genuine leather to textiles with layers, wrought iron sofas and chairs can be done in plenty of ways. Added to the sofa set, one can add a book shelf or even a magazine rack in small size for the design.
Wrought iron sofa designs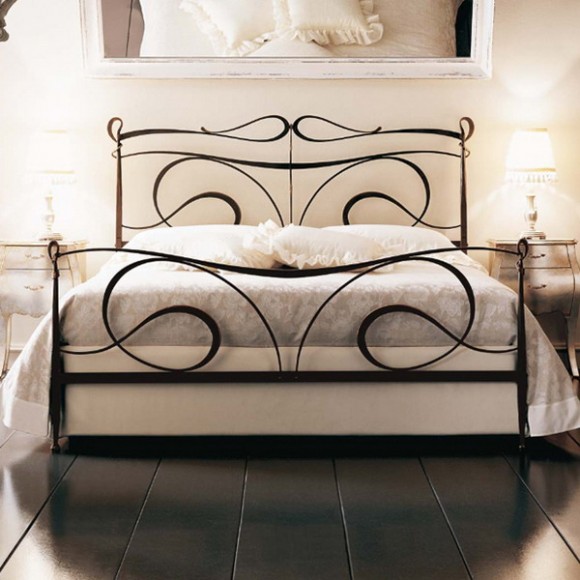 Designing the bedrooms:
Creative designs of wrought iron beds can turn any place into a complete royal zone. The head side of the bed can be designed in straight geometrical shapes or can be in curved designs done in classic styles. Wrought iron beds best look concise and can be nattily added to any bedroom, irrespective of size. Complementing the bed, there are options to add a dressing table, a cabinet for books or even a computer table in the same style. Thankfully, there are a lot of lamps and lighting designs that come designed in wrought iron material that can balance the bedroom idea.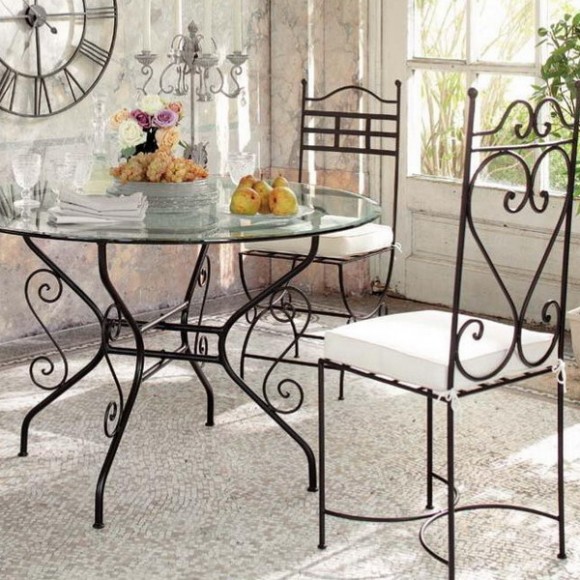 Wrought iron furniture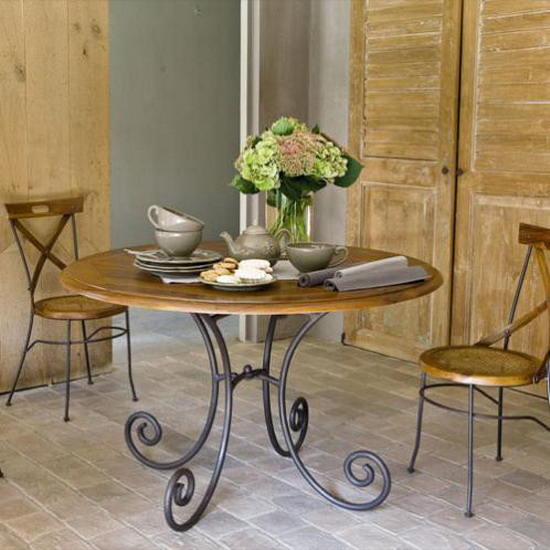 Designing the dining area:
Modern dining rooms are getting smaller and are often an extended counter to the kitchen. Wrought iron dining tables are easy to move and compact enough to all kinds of spaces. Dining tables with simple shapes and curved legs and backrests can be chosen in wrought iron with style. The basic wrought iron base can have a clear class top or even a stone or wooden top, while the chairs can be upholstered in leather or fabrics as per choice.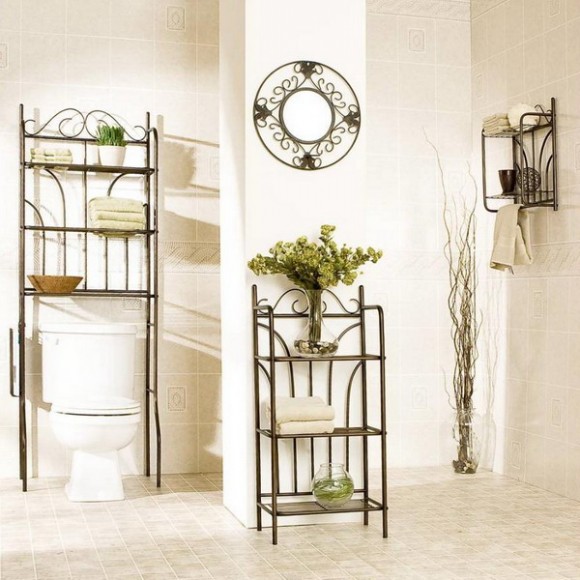 Iron furniture designs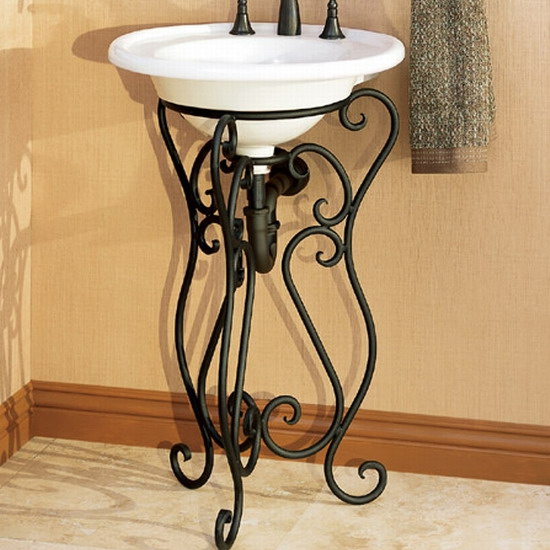 Designing the bathroom:
Modern apartments are extremely concise, and as such, the bathroom sizes are often smaller. Keeping the space in mind, there are options to add stools, magazine racks or even a small table for the essentials. Wrought iron furniture might need some care in the bathroom, but the maintenance factor is much less than wood.
With options for every room, wrought iron is undoubtedly one of most versatile materials of the modern home. They can add elegance and charm to any room, no matter what, and therefore work with all kinds of interior themes. Revamping the entire home with wrought iron is not just a matter of style but also affordability.
Wrought Iron Sofa set designs, Wrought iron Kitchen Chairs, Wrought iron table designs, Forged iron furniture