Don't you just love the aroma of baking pizza and mozzarella around you which is cooked in a pizza oven? Mouth filling up with water already! Well, if you love pizza that is hot like a furnace, this is for you. You can easily get the oven right on your patio and enjoy a hot, home-cooked pizza meal every now and then! So just get it done and call friends over for a starry evening together.
(Image – BrickWood Ovens)
Ideal for: It is ideal for people who like to entertain guests with home cooked meals, people living in areas not prone to fires or too congested, food connoisseurs, home chefs and gregarious, and social people.
Starting point: Find out if you want to get a ready oven or build one. Also, figure out if you will be hiring some contractor to do it or do it yourself.
Cost: The cost totally depends on your budget, and if you will do it on your own or hire out. Costs are highly subjective.
Custom built ovens: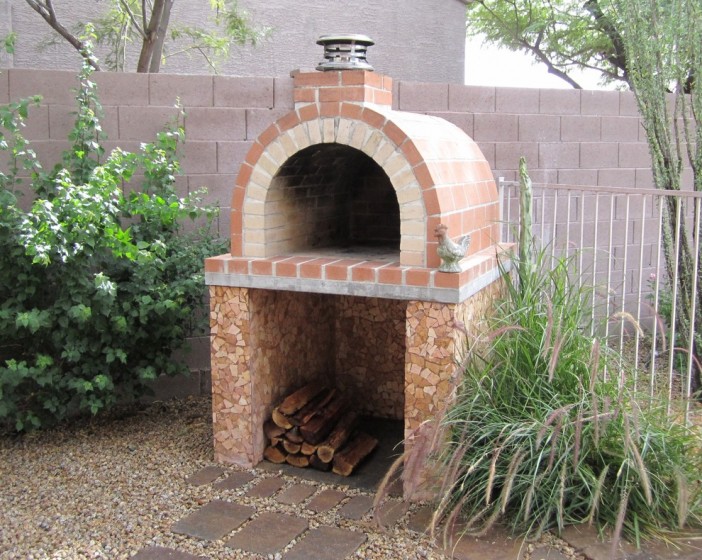 (Image- BrickWood Ovens)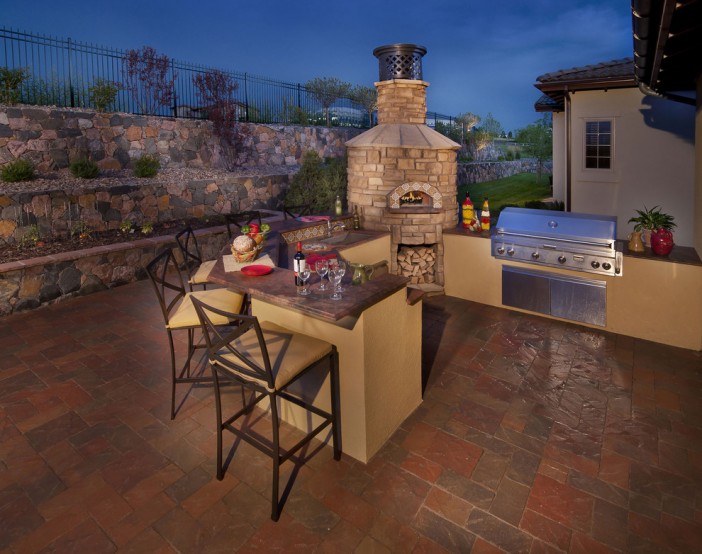 (Image – Celebrity Communities)
These ovens are masonry marvels and can be customized according to space and requirement very easily. The oven must have a flue or chimney for the log smoke to escape. The design is pretty much standard with slight tweaks and twists here and there. But always, there is a scope of creativity when going for this type as one can easily accommodate one's imagination with the design. Also, one can match the house design to fit it into the theme well.
Ready-made ovens: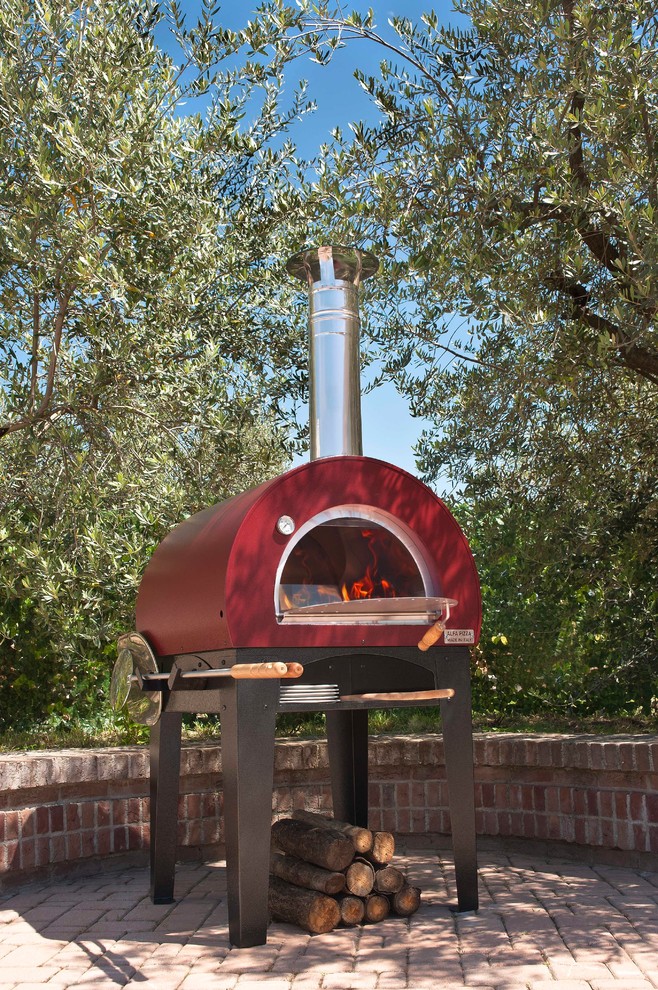 (Image – Mode Concrete)
(Image – houzz)
This type is a standard design, which is available in the market complete with all fixtures and fittings. One just needs to put the wood in and go ahead with the cooking. Simple and portable, these come in few designs but are more convenient and can be moved easily.
Points to note:
– Take the necessary permissions and NOC before installing the oven.
– Fire needs to be controlled so being careful and taking some training beforehand is a good idea.
– Do not have kids unwatched around the oven.
– Blend a custom built oven with the design.
Have fun baking your own pizzas on your patio!