Black doesn't seem to be a happy color, but when it comes to designing the interiors of the house, black is all about sexuality and depth. Taking note from the most famous designers, one can easily understand how black for the interiors can be classy and easily appealing. The only thing that matters here is the choice of the colors other than black. It is not very advisable to use black for the bedroom, but for the living room and other public rooms of the house, black is exemplary.
Prior to taking about using black accents, it is important to understand how to use black. When it comes to colors, black in accented style looks best when used in contrast. From using the color with bright reds and orange to using with white and pink, the more color contrasts you get, the better. Moving on to the materials, black can either be used in wood or may be in silk, fabrics and fur. There are homes where even black tiles rule because such tiles are the easiest to maintain. In the next few lines, we will talk about the most classic things in the interior that can be used for accenting black.
For the furniture: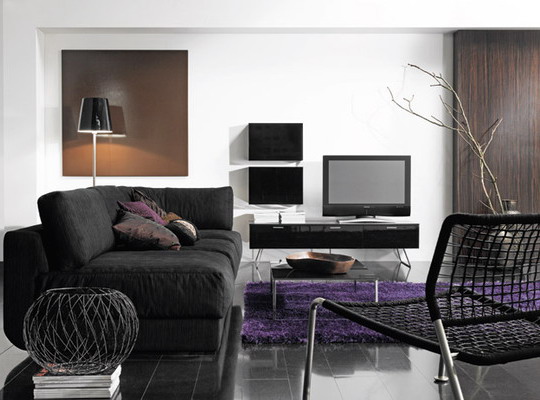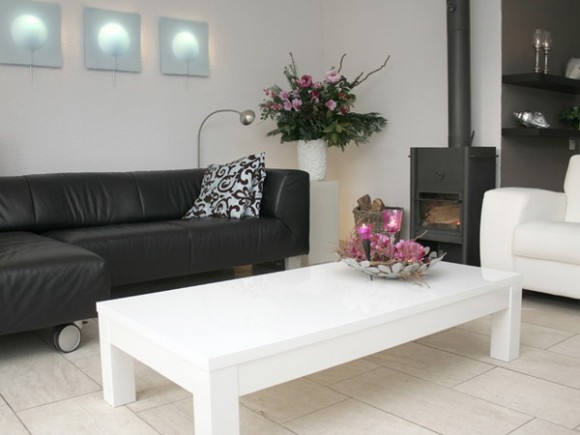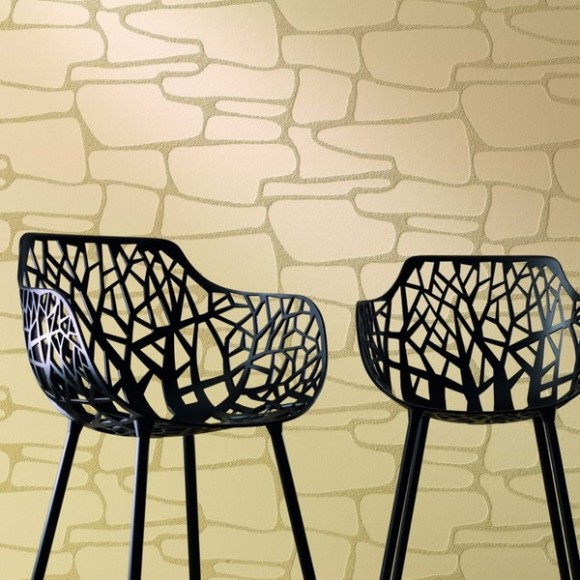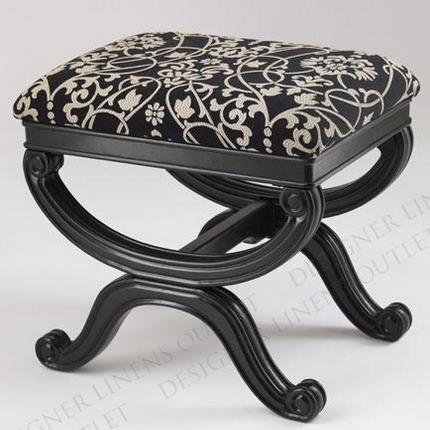 When the rest of the interior falls in the contrasting zone, what you can use best is black for the furniture. Now, there are several benefits to the same. Firstly, black furniture is free from stains, but if you are concerned about dust, all you will need is a vacuum cleaner. Black in furniture can be as versatile as possible. From small options in wrought iron to more classy painted solid wood, there are options for all kinds of budget. You can add a complete sofa set or can choose to be completely neutral with small things such as a coffee table, an ottoman, an armchair or even a small stool.
For the cabinets and wardrobes: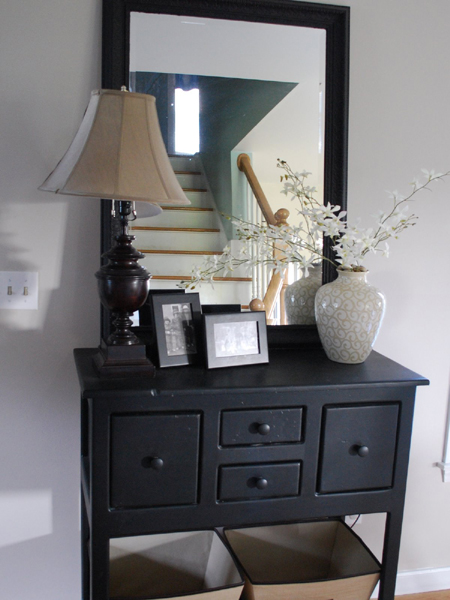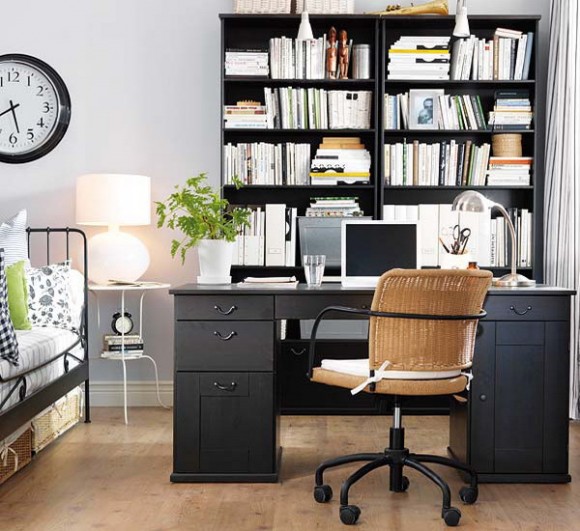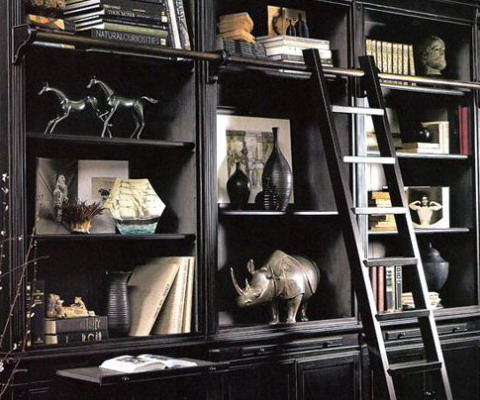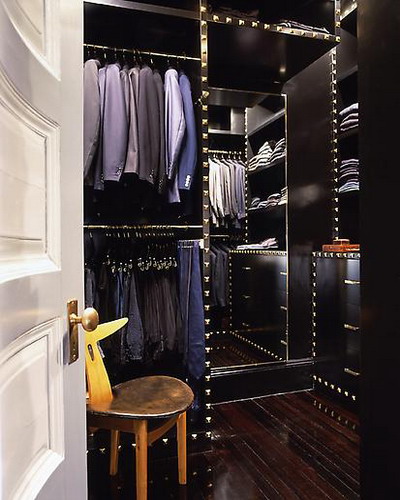 The choice for cabinets in a dark shade is always the right thing to do, given the fact that there is very little requirement for maintenance. Moreover, if the cabinets are in wood, painting them in dark shades always looks more authentic than the lighter shades. Cabinets can be wall mounted or even free standing ones, provided the other colors are in sync.
For the other things in the room: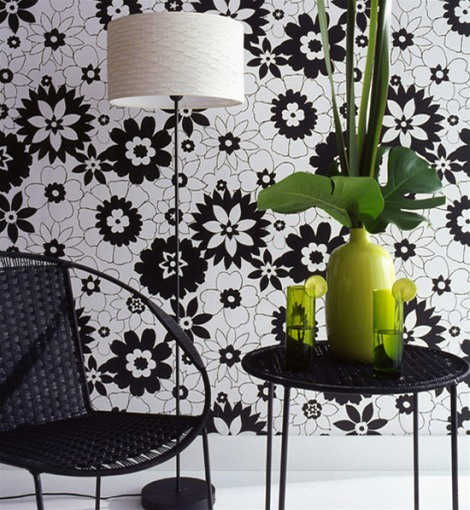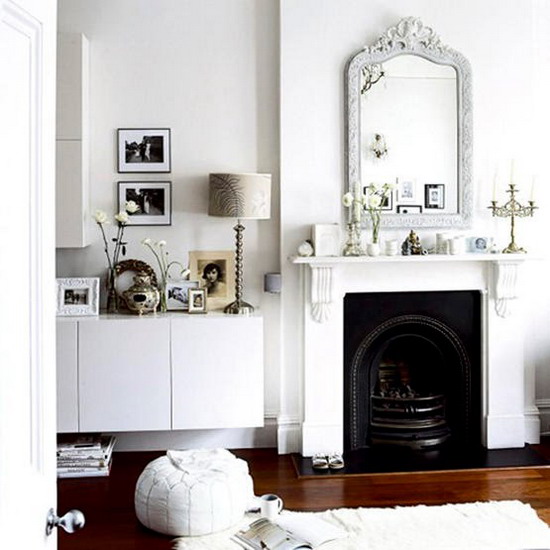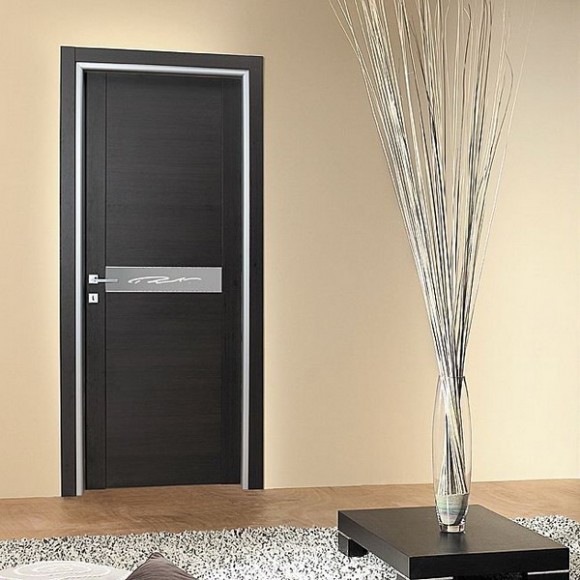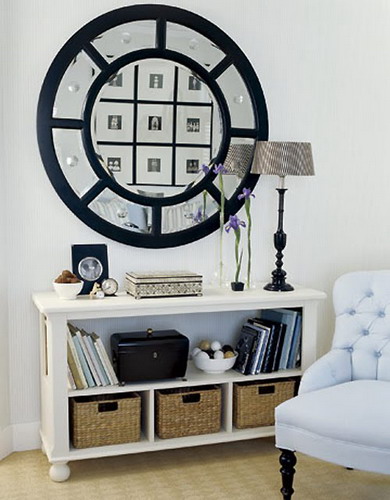 Wallpaper in solid black is not very desirable, and that's the reason experts suggest on using the color with another one. Black and white, black and red and black and pink can be good choices for the background wallpaper. Other small things in the interior can also be in accented black. The list includes worktops, tables, clocks, slabs, stickers, doors, or even sinks. The idea is to strike a balance about the amount of black that is needed for the interior for a perfect posture.